How to Make a Fringed Fleece Blanket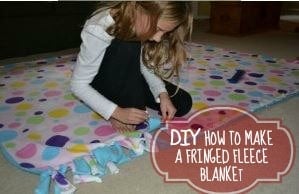 I'm sure some of you have seen these adorable "No Sew" Fringed Fleece Blankets before. My daughter and I finally made one for her for a fun craft project and it was very fun and easy!
My 8 year old did the knot tying as I did the cutting of the fringe. She was so proud and snuggles on the couch with it every day  🙂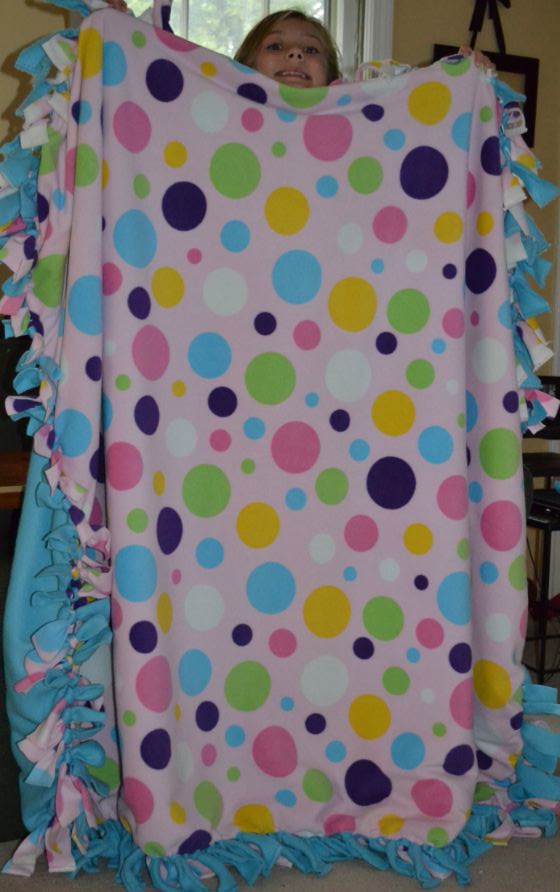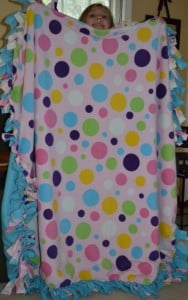 Here's how to make a blanket for yourself or for a great gift.
1.  (2) Colors of Fleece Fabric   Choose a solid for one side and a print fabric for the other. (I buy it on sale OR with a coupon at Hobby Lobby or Joann's Fabrics.  Some Walmart stores carry fabric too.)
For Children or Baby size blanket – 1 ⅓ yard of Fleece
For adult size blanket – 2 yards of Fleece. (We made this size because my daughter wanted it HUGE for her!)
2.  Fabric Scissors
3.  Ruler
Ready to start:
1.  Line up both pieces of Fleece on a flat surface. (we just used the floor, which the dog loved!)
2.  Trim off the end pieces that have the fabric stamp on them and make all sides as even as possible.  It does not have to be perfect.  Just make sure the fleece is as flat and smoothed out as possible.
3.  Cut a 4″ x 4″ square off each of the four corners. Sorry I forgot to take a picture of this for you.  But it makes tying the sides easy.
4.  Now it's time to starting cutting the fringe.  Cut each piece 1″ wide and 5″ long.  I just laid a ruler out as a guide.
5.  Then start tying those knots all the way around your blanket!  Just do a simple double knot.  Left over right and then right over left.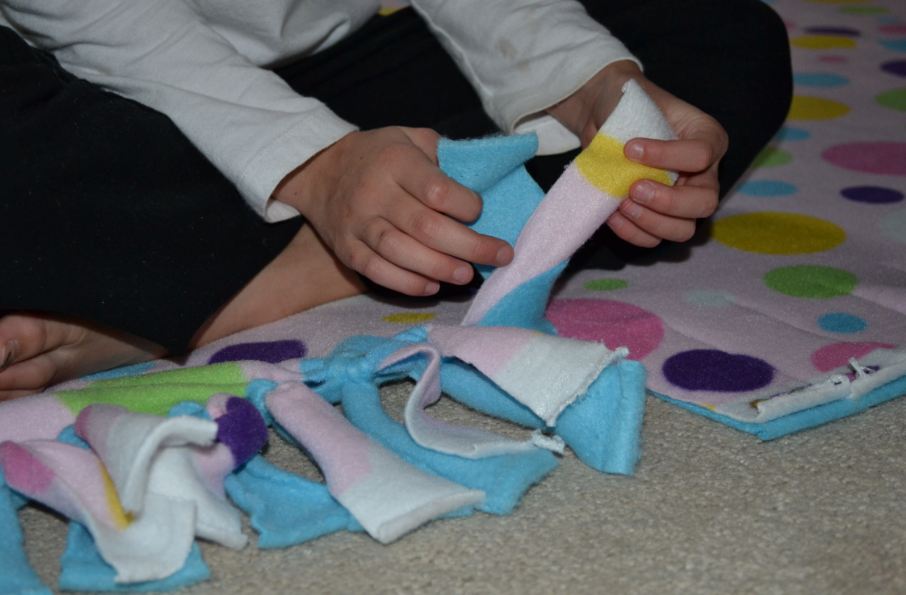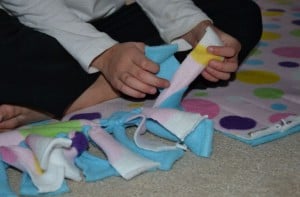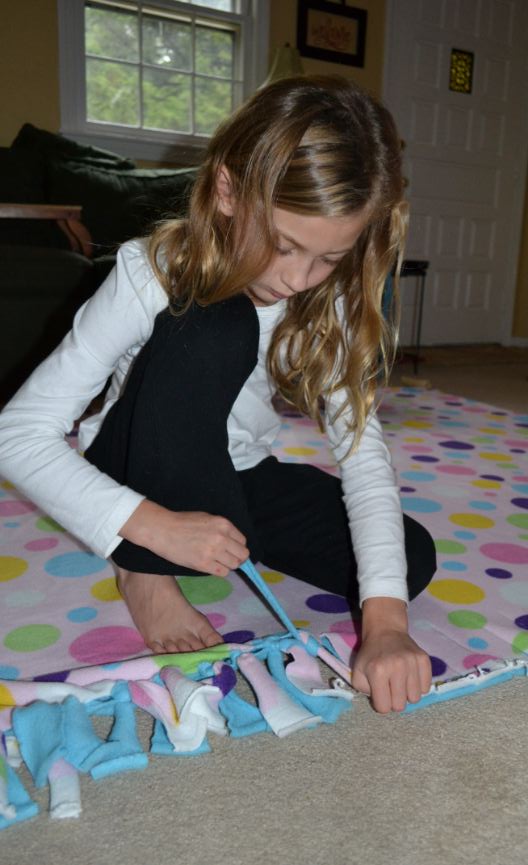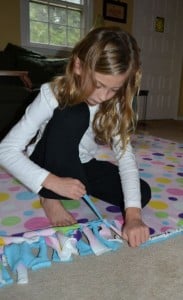 6.  And there you  have it…easy as pie!
These are such a cute gift to give as Christmas gifts, Baby gifts, etc!