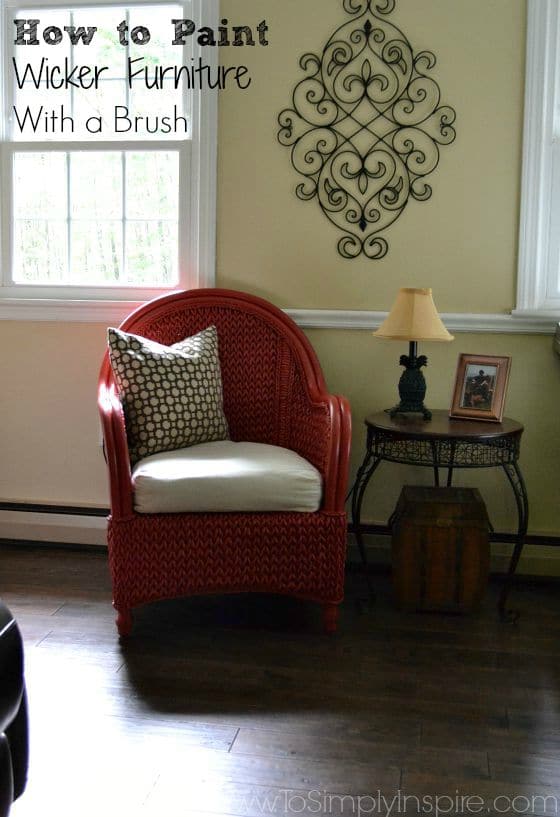 How To Paint Wicker Furniture With a Brush
Ever since we finished installing our hardwood floors I have been analyzing all my furniture. For some reason, I never realized how much dark stuff we really had. I had light colored carpet so I was fine in my mind.
In the living room, there lived a dark green sofa, dark brown leather chair and ottoman, and dark TV stand. In the den, there sits a dark brown leather sofa, dark brown wicker chair, black TV cabinet, black bookcase.
But now with our new dark brown hardwood floors, everything kind of looked "too dark" My wheels have been turning! Amazing what one project can turn into. Don't even get me started on my kitchen and dining room.
But it's all good. I get to do all kinds of fun new projects to share with you all.  In August, I started with my first project. The exciting TV stand Makeover.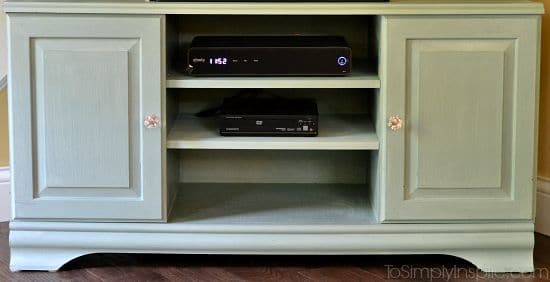 I have also been saving for a looong time for a new couch and chair for the living room. After 15 years, we finally have them. I chose a comfy new light colored couch and chair that make me so happy!
I decided it was time to make some changes in the den. I love the comfy brown leather couch that we have in there,  so my favorite wicker chair got my attention. Paint you my friend. I bought this great chair over 15 years ago at Pier One.  I love the shape and weave on it.
Just look at the poor thing.  The stain has worn off in so many places.  Don't worry, my love, I will make you look pretty.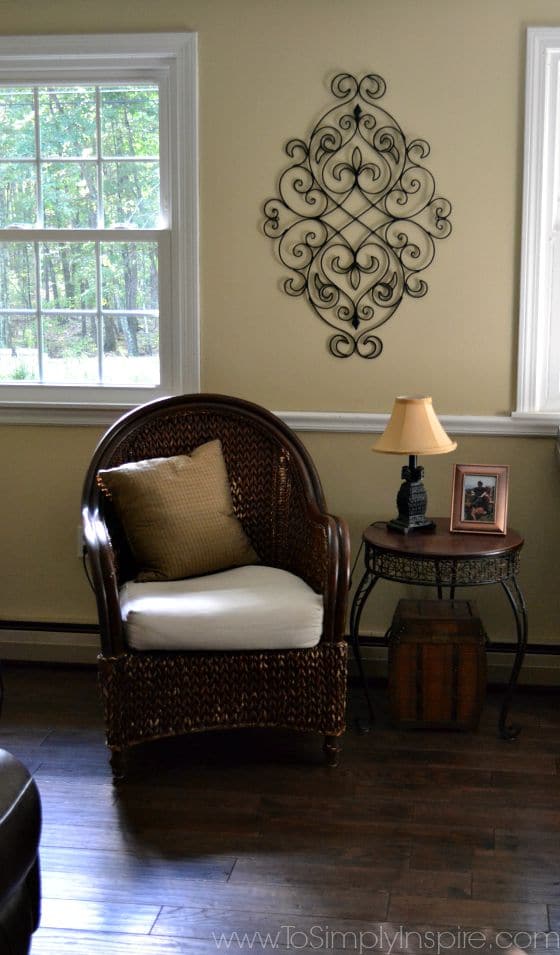 Now, the big question.  What color do I see you in?
I headed to Home Depot to grab some color swatches. I love this part!  I pondered and pondered the colors I brought home.  I first picked the light blue but quickly realized that I keep leaning toward that color too often.  The pillows on the new couch are light blue. The TV stand is a light blue/green. The curtains in my dining room are blue and white. Hammy. See the pattern here.
Guess what color I chose?!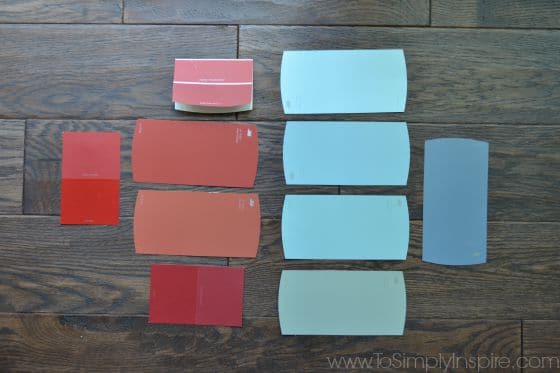 Sweet Cherry!  I decided to go bold!  I little pop of red will do wonders to this room.
I decided I would definitely use BEHR MARQUEE Exterior paint because it is a paint and primer.  Why exterior? I knew it would be extra durable and more resistant to fading and stains.
With the chair being a dark stain, I knew that I would have to prime first.  The first coat of BEHR MARQUEE is the primer coat and the second coat is the official painting of the surface.   How great to only have to buy one product rather than two!
I also decided I would paint this wicker chair with a brush.  You see, me and spray paint have a love-hate relationship.  I like it for some things but for this project I just didn't want to take any chances and deal with any blowing paint.  I wanted fabulous coverage that I knew that BEHR MARQUEE would give me.
They day before I wanted to paint the chair, I took it outside to do a little cleaning.  There was an awful lot of dust on the back and crumbs in the crevices under the cushion.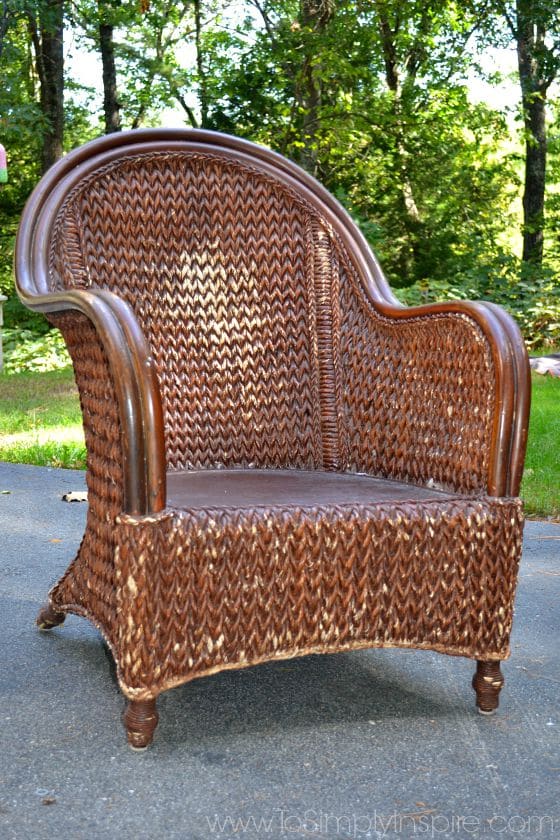 I first vacuumed the entire chair.   Then I sprayed it with a white vinegar and water mixture and scrubbed it with a brush to get any additional yuck and dust off.   I left it to dry outside for the rest of the day.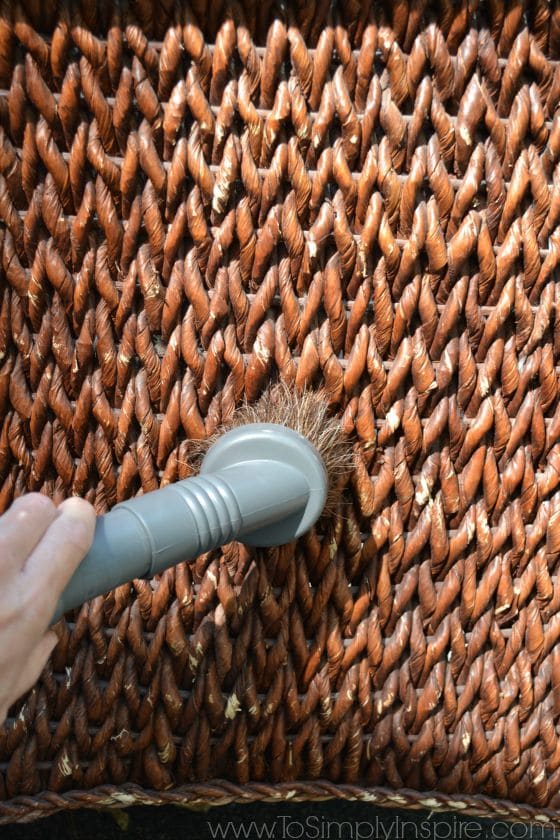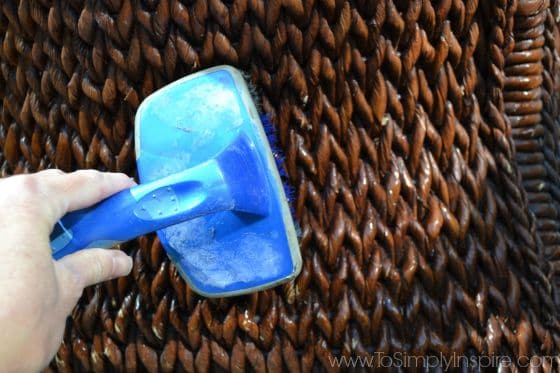 Because of the dark stain I expected that I would be putting on the first coat as a primer coat.  Using a standard brush, I began applying the paint starting on the front of the chair, pushing the paint into the weave.  The key is to NOT glob on a ton of paint on the brush.  You don't want to end up with a lot of drippy looking sections.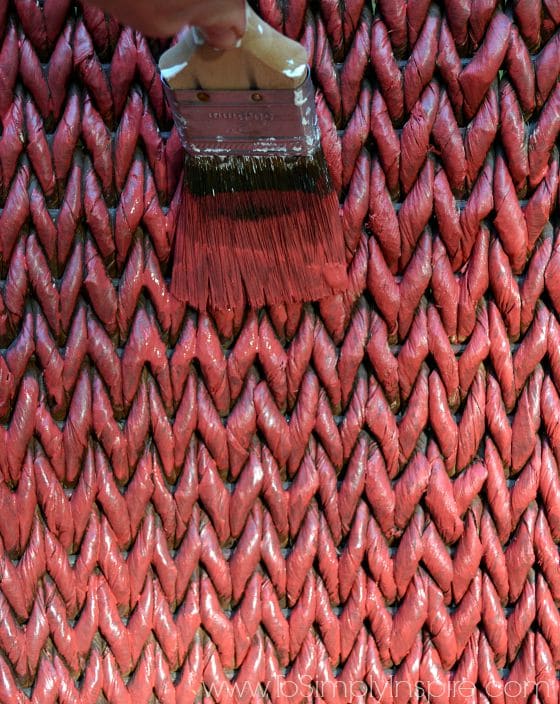 Wow, the coverage of this paint is fabulous!  I actually debated whether to leave it like this.  Looking a little antiqued and distressed. Decisions, decisions.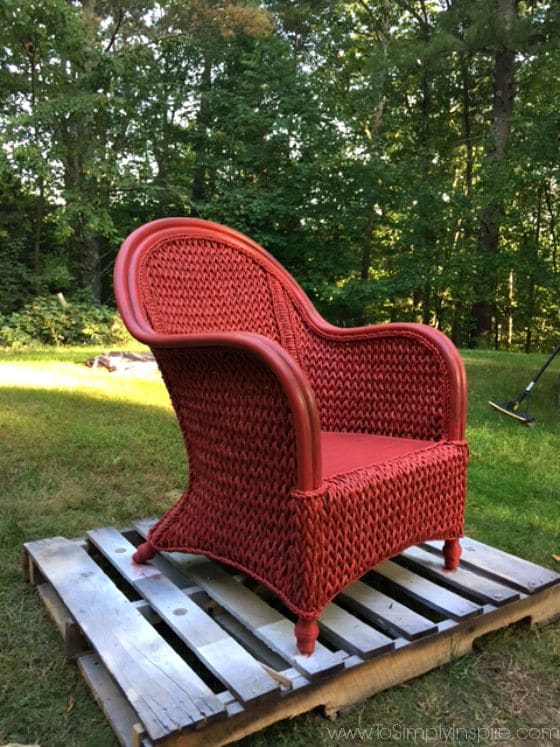 I left it to dry overnight again and decided to go ahead and add the second and final coat.
To get into the nooks and crannies, I pushed the paint into the harder to reach places with a cheap chip brush.  These little brushes are great!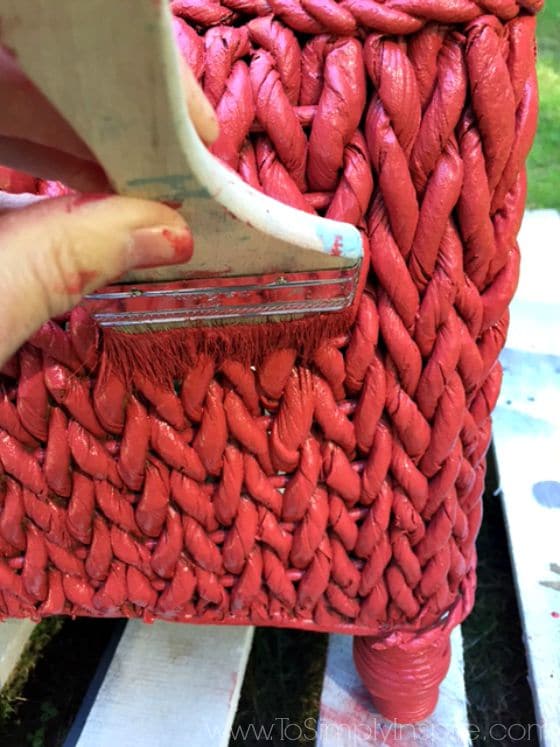 After letting her dry overnight again, we carried her back to her favorite spot.
I SO happy with how it turned out! So pretty and red!  Just the look I was hoping for!   Plus it's very festive this time of year! 🙂