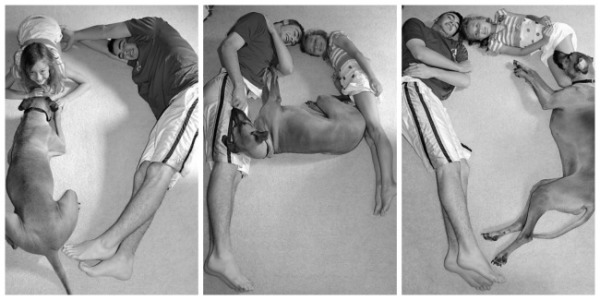 Repost: Since Father's Day is next weekend, I thought share this fun idea with you all again!
Kid's Photo Name Gift for Father's Day
If you are looking for a unique gift that you can have your kid's give to Dad this year, this photo name gift is wonderful!
We made ours several years ago and it is a favorite of my husbands!
To create yours, have your children lay on the floor and form the letters D – A – D.  As you can see we had to improvise and use our furry child too!  (it's amazing what she would do for treats).  I stood in a chair and took the pictures from above.
Then simply upload the pictures into a 8 x 10 collage print on Snapfish and put the print in a black matted frame.  (You can even get the collage print from Walgreens faster if you choose in store pickup from Snapfish.  I chose to do it in black and white as well.
You could also print out each picture separately and put them in a 3 opening frame as another option.
We had so much fun taking these pictures too!!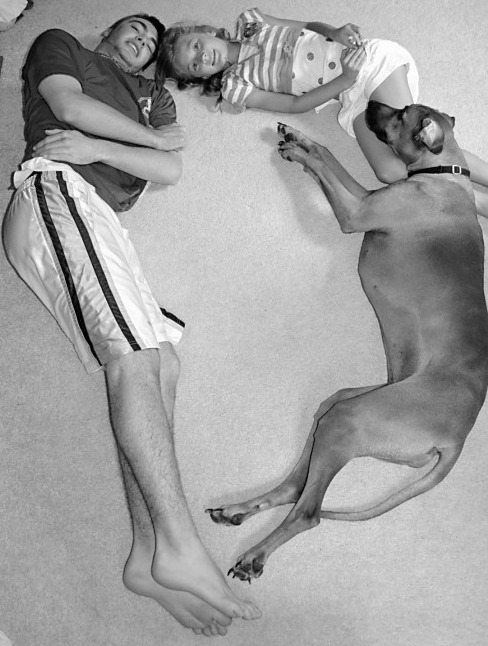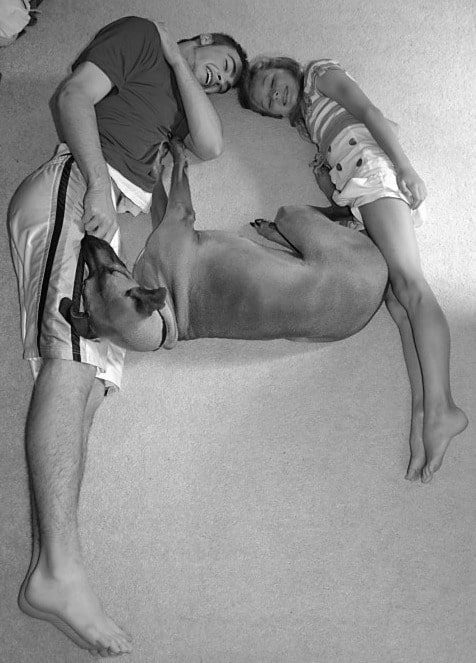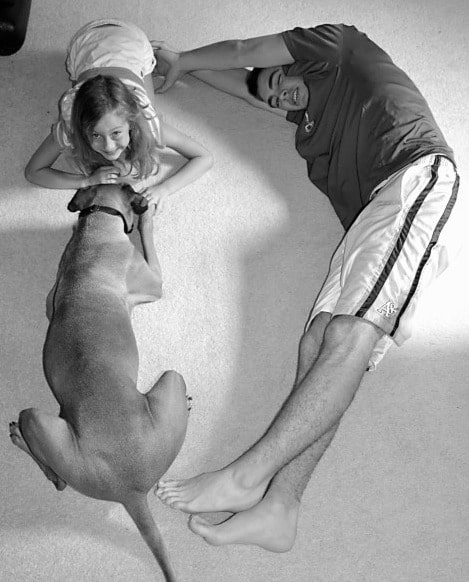 Below is our framed final version. I apologize for the quality of the picture.  I had my husband bring it home from work one day so I could scan it to show you. The quality is perfect in person. 🙂