This peppermint mocha smoothie screams Holiday yumminess. Made with simple pure ingredients for a great treat anytime of the day.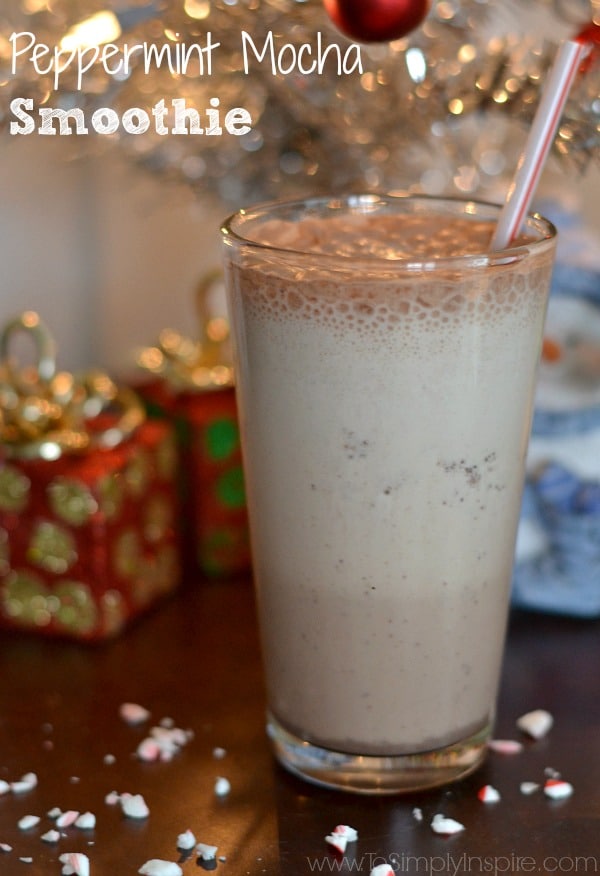 Coffee, chocolate, peppermint in a smoothie! Need I say more!  This peppermint mocha smoothie is one of my favorites this time of year.
I skinnied it up a little bit by using a banana and honey to sweeten it instead of loads of sugar or syrup.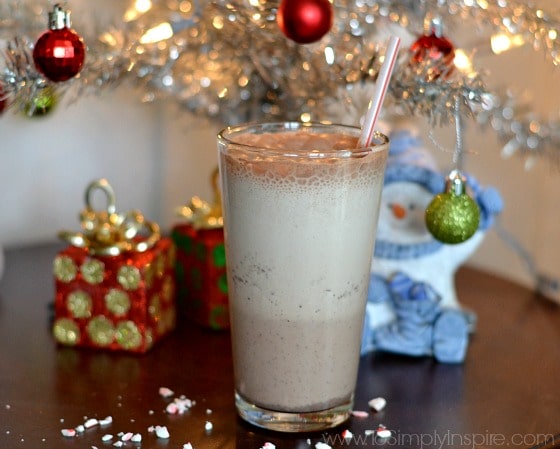 Using a base of DairyPure milk and coffee, simply add the other ingredients and you're morning or afternoon treat is ready to indulge in in just a few minutes.
Can we talk milk for a second? I always look for a milk that is more pure.  So I was very happy to see DairyPure products in our stores! DairyPure milk is the only milk backed by an exclusive 5 Point Purity Promise:
No artificial growth hormones
All milk is tested for antibiotics
Continuously quality tested to ensure purity
Only from cows fed a healthy diet
Cold shipped fresh from your local dairy
Be sure to look for DairyPure products in your local grocery store too.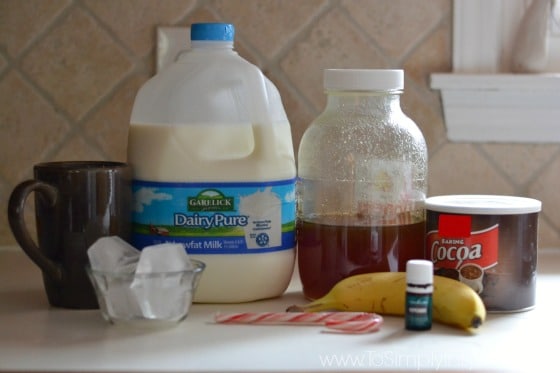 INGREDIENTS:
1 cup low fat milk
½ cup coffee, cold
1 teaspoon cocoa powder
1 Tablespoon honey
½ teaspoon vanilla extract
½ banana
1 drop of pure peppermint essential oil or ⅛ teaspoon pure peppermint extract (a little goes a long way)
5-7 ice cubes
Whip cream and crushed candy cane pieces, optional
DIRECTIONS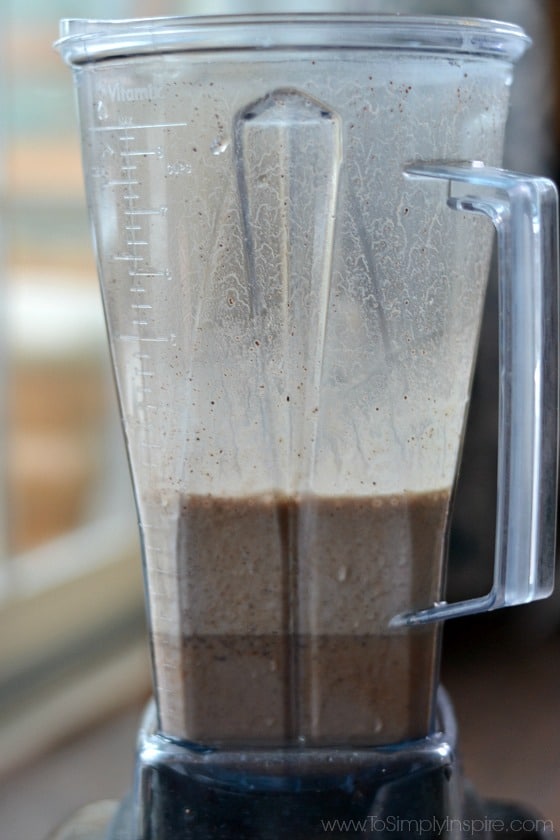 Combine all of the ingredients, except candy canes, in a blender.
Blend until smooth.
Top with whip cream and candy cane pieces if desired
Drink immediately
ENJOY!!