Simple roasted butternut squash with just a little oil and cinnamon.  The perfect healthy side, packed with nutrients. to add to your Fall dinners.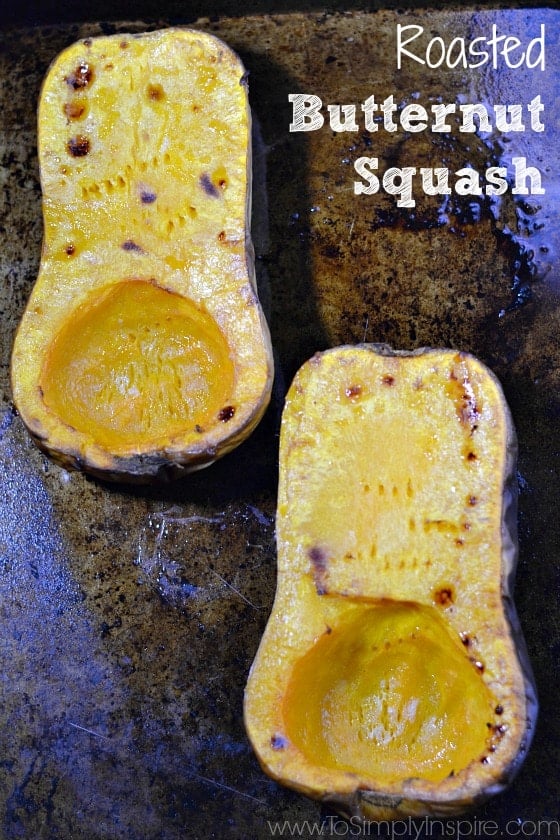 Butternut Squash is another staple making it into our meal planning lately. I used to be very intimidated by those "other" squashes in the produce department. By "other" I mean anything other than your basic yellow summer squash. I know it is silly but I had never ever had them growing up and I honestly didn't know what to do with them.
All that changed when I went to a restaurant with my husband in Maine years ago and I ordered it as a side. Mashed butternut squash with cinnamon and brown sugar (and of course butter) I remember our waitress telling me that it was SO delicious and I would definitely not be disappointed.
I fell in love with it that day! Now I made roasted butternut squash a whole lot. It's kiss simple to prepare and it's amazingly healthy too with vitamins A and C and potassium!
It is one of the sweetest squashes in my opinion so I don't even add any brown sugar anymore. (but feel free of course if you'd like). Just a little coconut oil and a few sprinkles of cinnamon and a dab of maple syrup is my favorite way. And if you have never tried butternut squash soup, oh it's a must!
Below are directions for roasting the squash in the skin but you can also peel with it a standard vegetable peeler (this Y-peeler is my favorite), cut into 1 inch chucks, toss with a little oil and pepper and roast that way as well.
Oh, and save the seeds too! They are amazing roasted too 🙂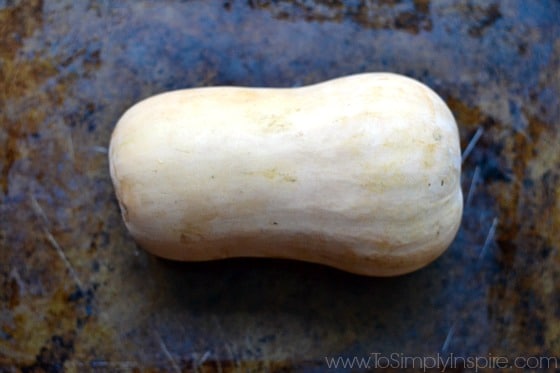 DIRECTIONS
Preheat oven to 400 degrees F.
Cut the butternut squash down the middle the long way.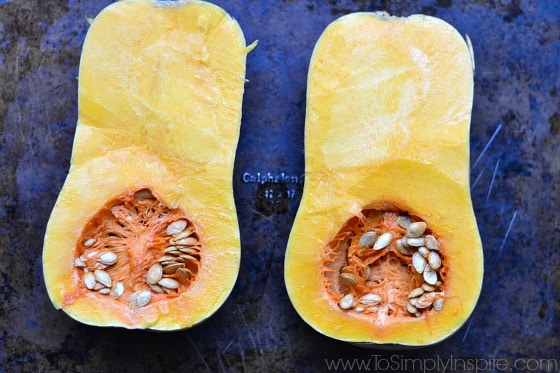 Scoop out the seeds and the pulp with a spoon.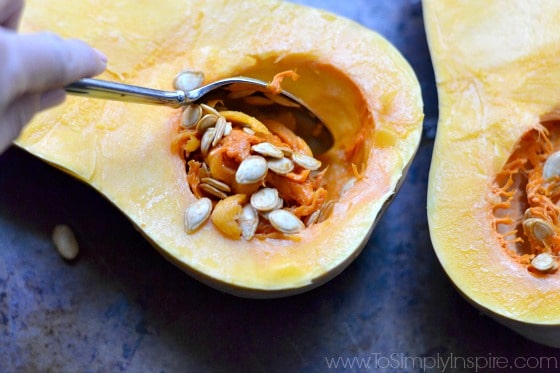 Place butternut squash halves on a large baking sheet with the cut side up.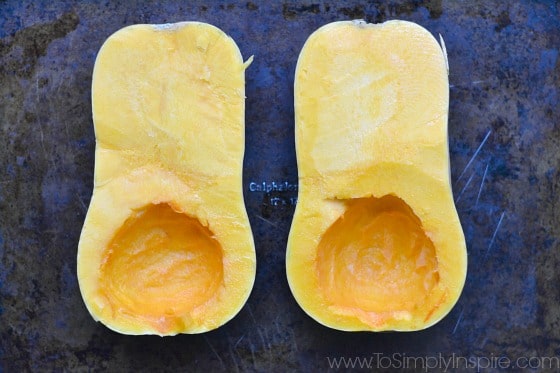 Rub the flesh of each side with ½ teaspoon of melted coconut oil, olive oil or butter in the middle of each squash.
Bake 40 – 60 minutes, until easily pierced with a fork. (you can see my little fork marks in the pictures :-))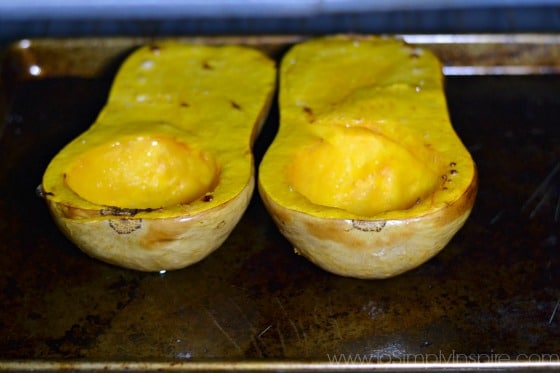 Remove from oven and sprinkle with a little cinnamon and 1 tablespoon of maple syrup on each half.
ENJOY!!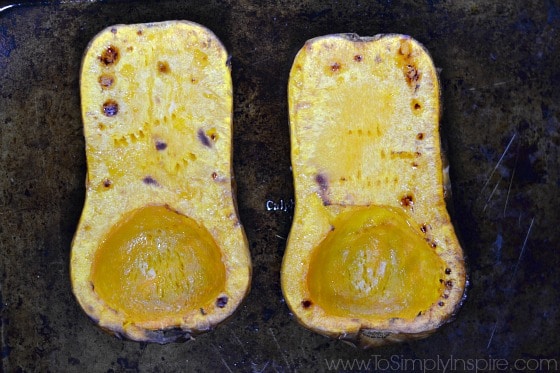 Try these other easy squash recipes too: