These Rolo Pretzel Turtles are the most amazing 10 minute treat you will ever make. 3 ingredients is all you need…a pretzel, a rolo and a pecan!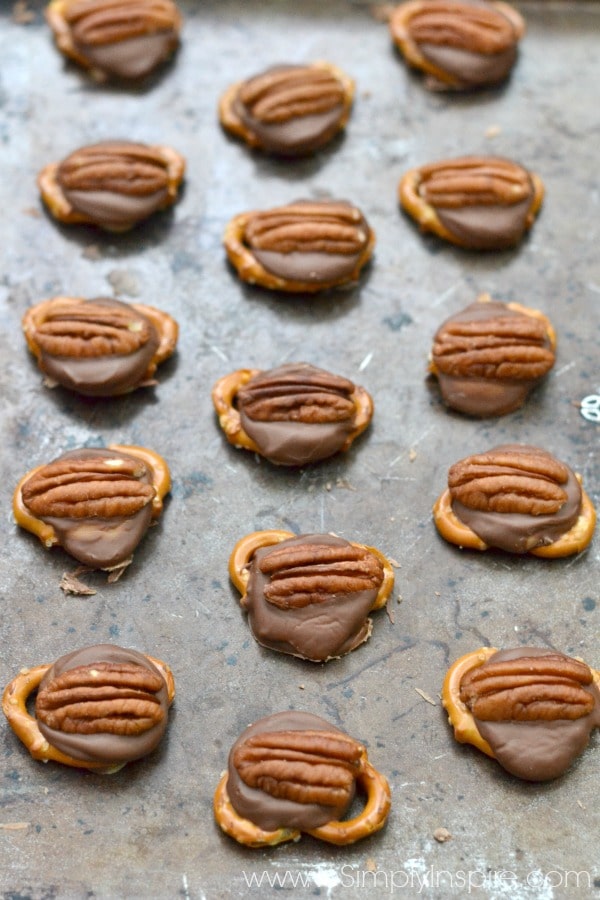 There honestly probably isn't an easier Holiday treat to make than these little homemade chocolate turtles. These chocolate haystacks may be a close second though.
Made with twist pretzels, Rolo caramel candy and pecan halves, they can be made in less than 10 minutes. You can even cool them quickly in the freezer for a few minutes if you need them ready to devour even sooner.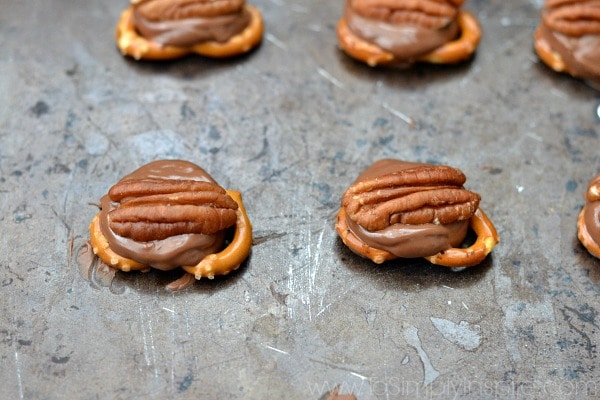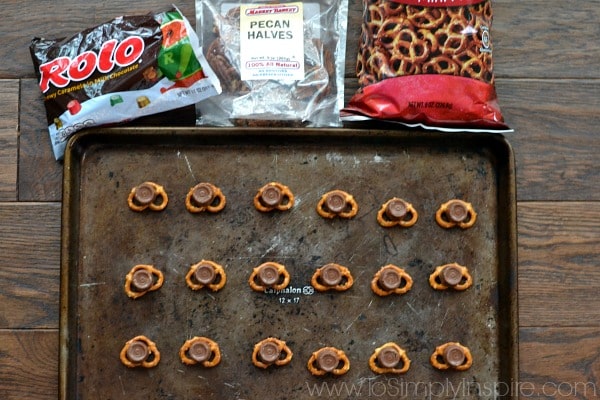 INGREDIENTS
Twists or square pretzels
Rolos candy
Halved pecans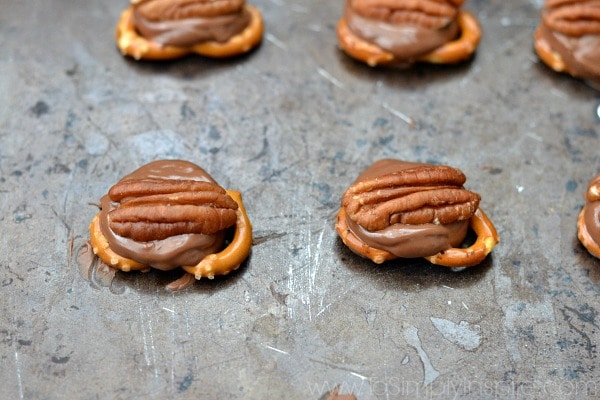 DIRECTIONS
Preheat the oven to 350 degrees F.
Place the pretzels on the tray.
Unwrap rolos and place one top of each pretzel.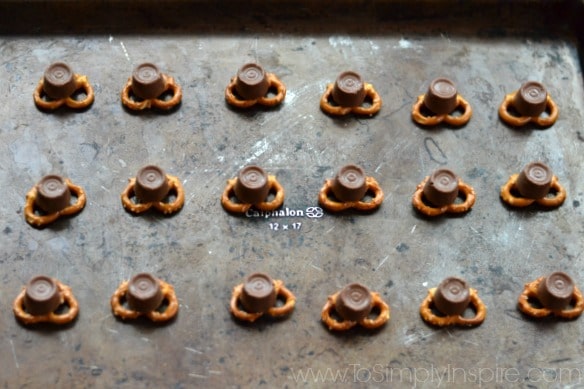 Bake for 3 minutes or until the rolos are soft (but not melted).
Immediately place a pecan onto the center of each rolo and gently press it down
Allow the chocolate to harden.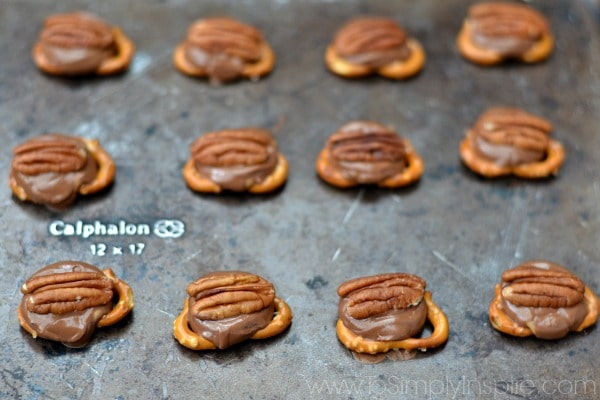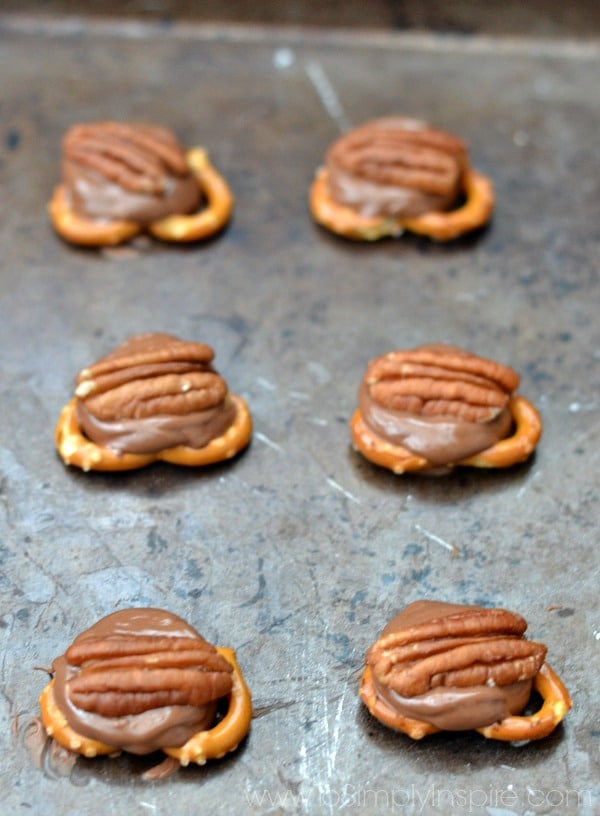 ENJOY!!
Try these other popular treats as well: