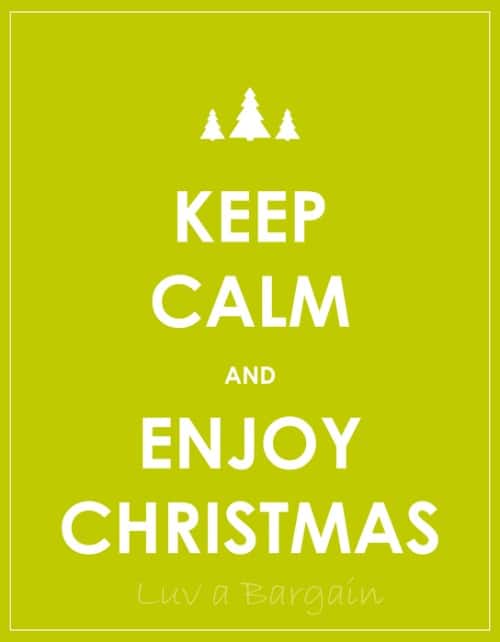 I'm sure a lot of you feel the same as me about this but I do not like to stress around the Holiday's. It's a daily effort to not let myself get overwhelmed with all that needs to be done to get myself ready.
One main thing that helps me tremendously is having my handy gift list and budget.  I also do most of my shopping online to avoid the crowds and risking not finding what I need at stores.  But, for some reason, this year I am feeling so unprepared in so many ways.   I feel Christmas Day is approaching at mock speed and I am so not ready.  Plus add to that the fact that I have 5 guests coming for a week the day after Christmas.  Oh boy!  My heart starts to race.
I have been reminding myself every single day what this season is all about.  For me, it's about my family, love, and God.  It's so easy to get caught up in buying the perfect gifts to put smiles on everyone's faces Christmas Day.  My hope is that the day is full of love and happiness.
What are your tips for staying stress free during the Holiday's?  I need all the help I can get right now.