For my little princess…..may you have sweet dreams in your castle for many, many nights.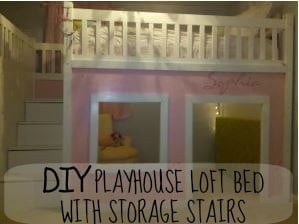 I decided 2 weeks ago that my daughter and I were going to start a BIG project.   A BIG, FUN  building project…..just the two of us…a 7 year old and a mom!  A beautiful Loft Bed with Storage Stairs!  We have finished and are so happy to introduce our masterpiece.
It took us a week to complete and cost us approx. $350. It was a blast, exhausting, wonderful, frustrating and I am SO proud of taking it on!!
I only had a couple of issues along the way.  Really all just from my inexperience though.  My biggest tip for you would be to buy the biggest bucket of Wood filler they have.  I underestimated how much I was going to need filling the pocket screw holes.  I can't believe I actually know what a pocket screw is now….and how to use that tool 🙂
I got these plans for the Playhouse Loft with Stairs at Ana-White's website. Then I adjusted to make it fit her full size bed. , which added 15 inches to the width. (SEE BELOW for my changes). That did add extra calculating for me….the wood amounts and spacing, etc.
Ana-White is a very inspiring! There is just no telling what else I may take on. I'm thinking the farmhouse bed for me and hubby!
**SEE THE BOTTOM OF THIS POST FOR DETAILS OF EXACTLY WHAT I DID TO MAKE THE LOFT BED FOR A FULL-SIZE MATTRESS**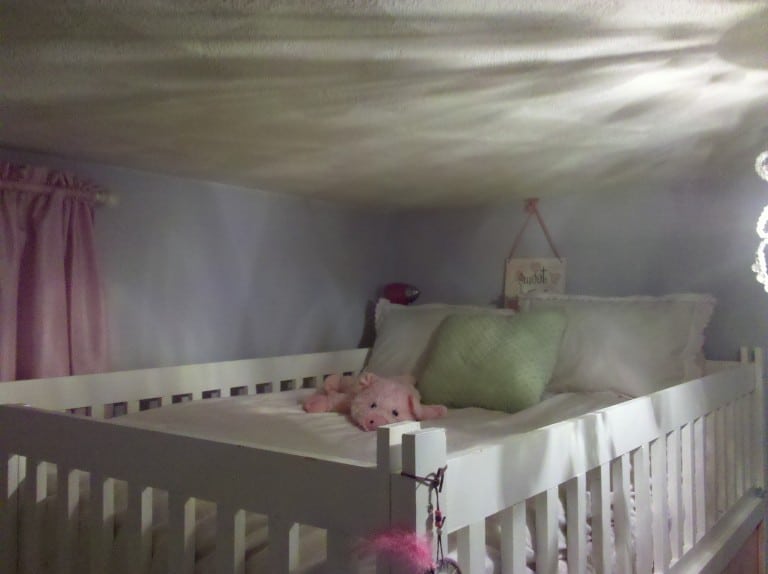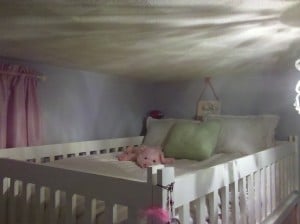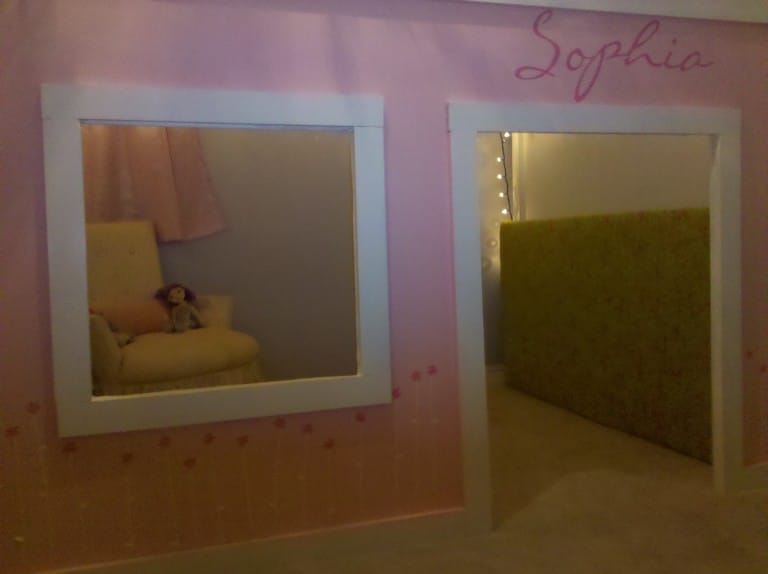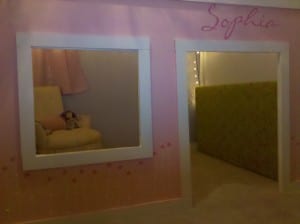 Below are a few more construction pictures 🙂 Me, in all my glory 🙂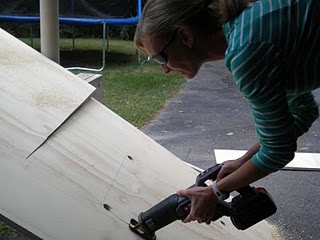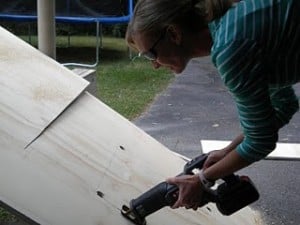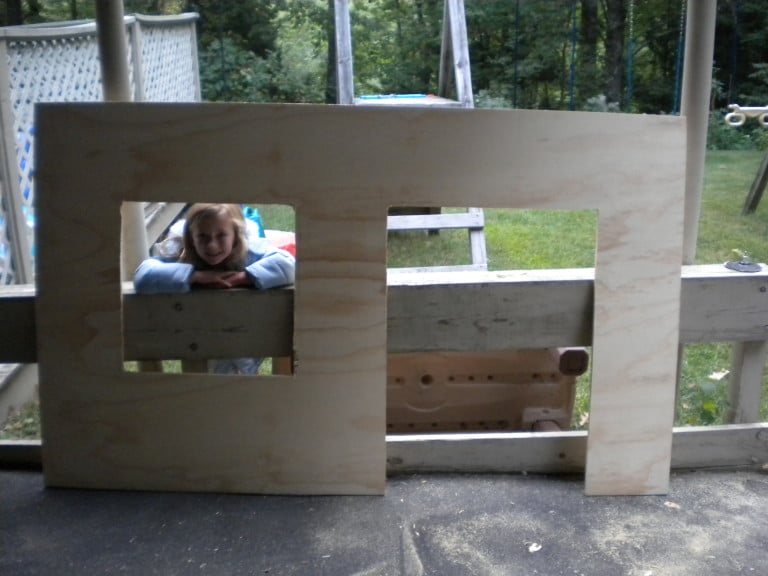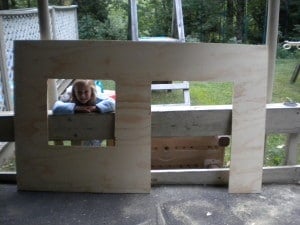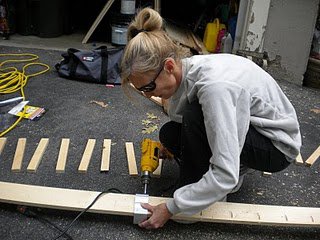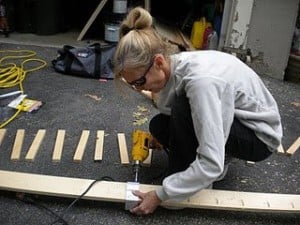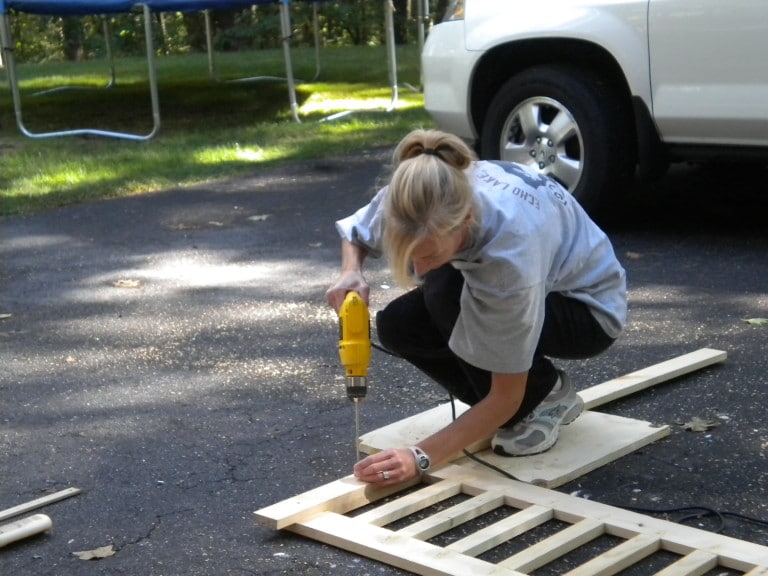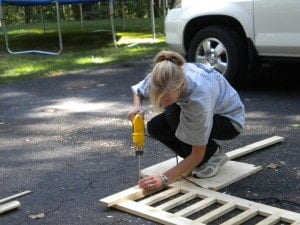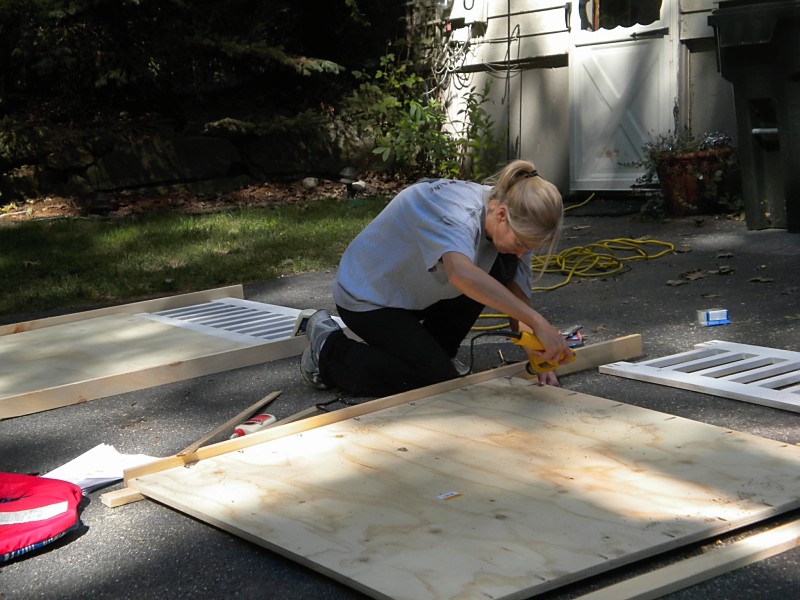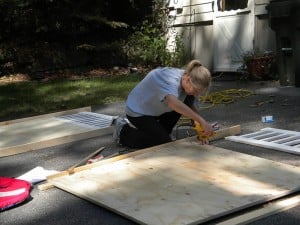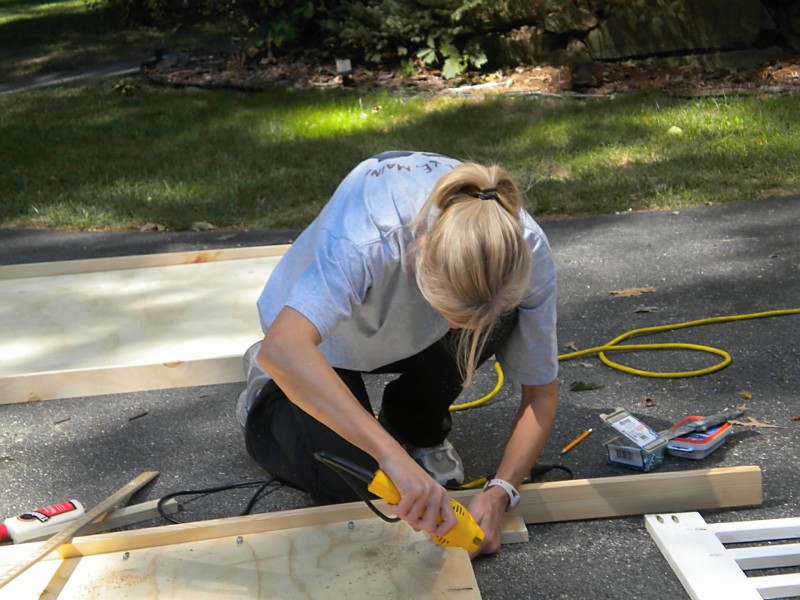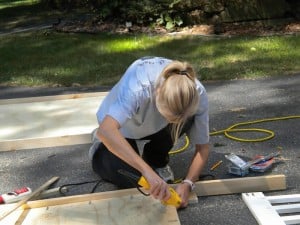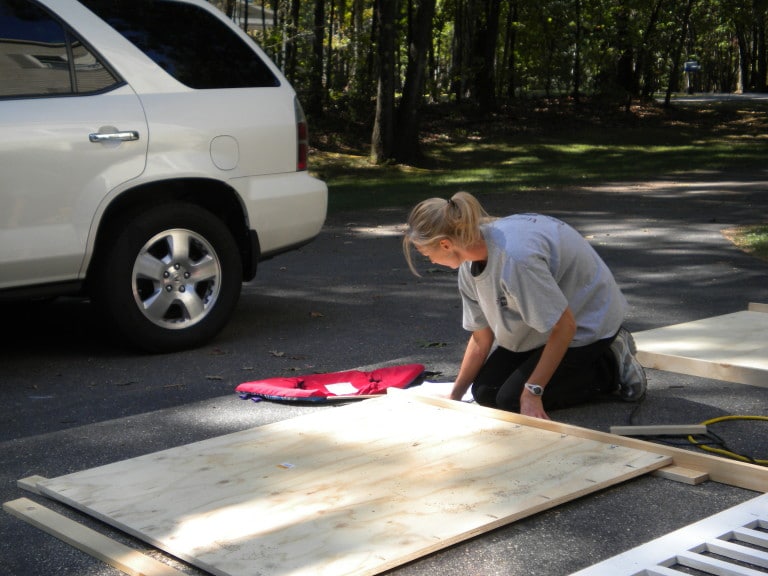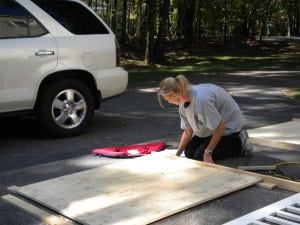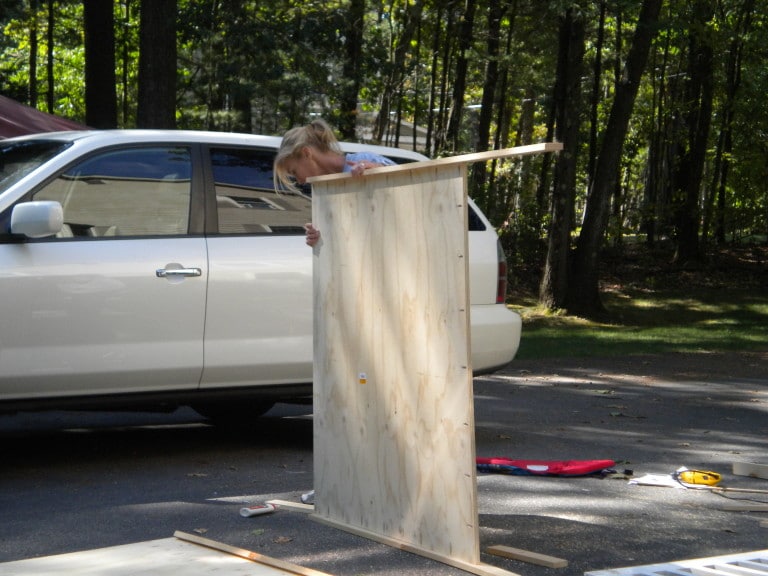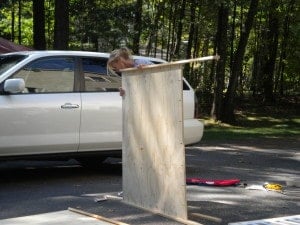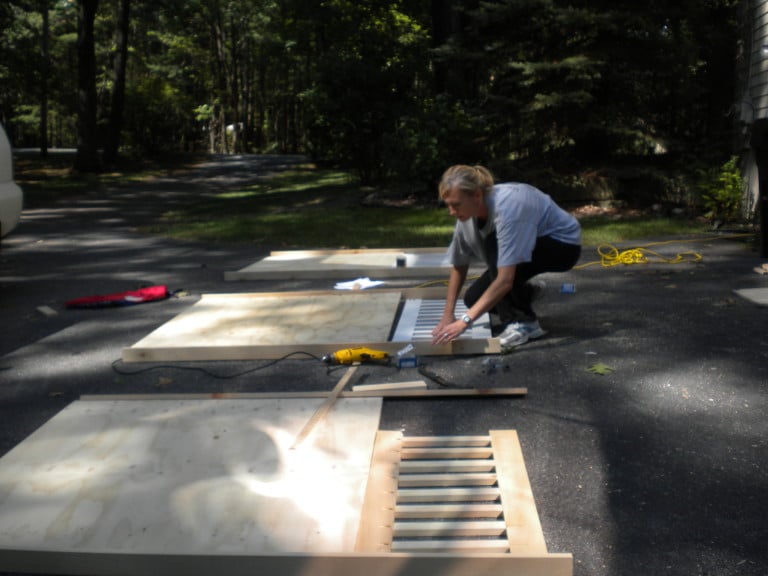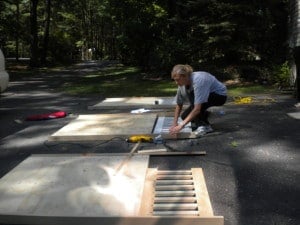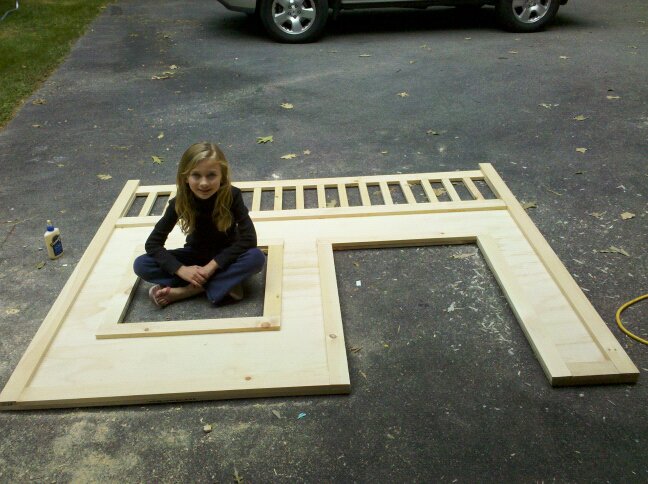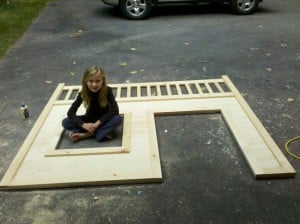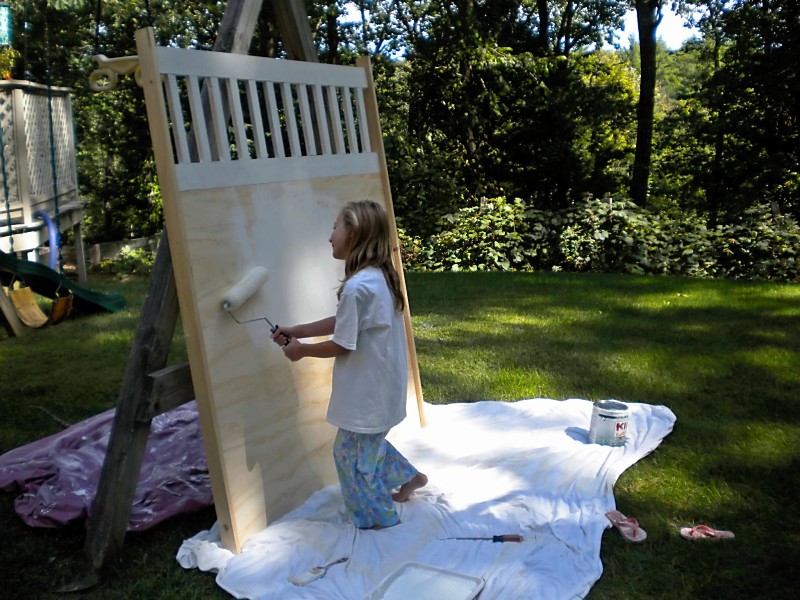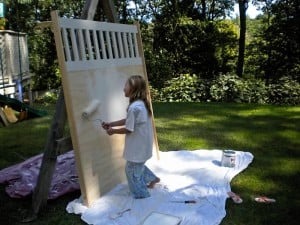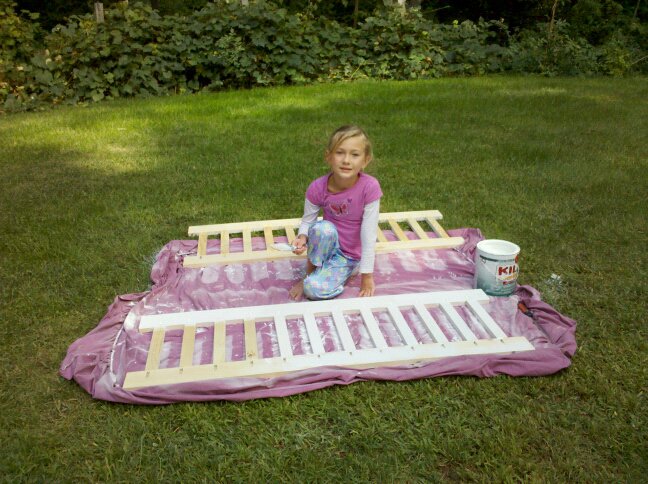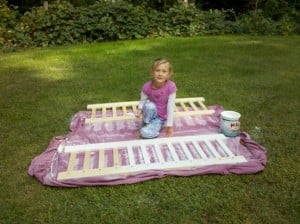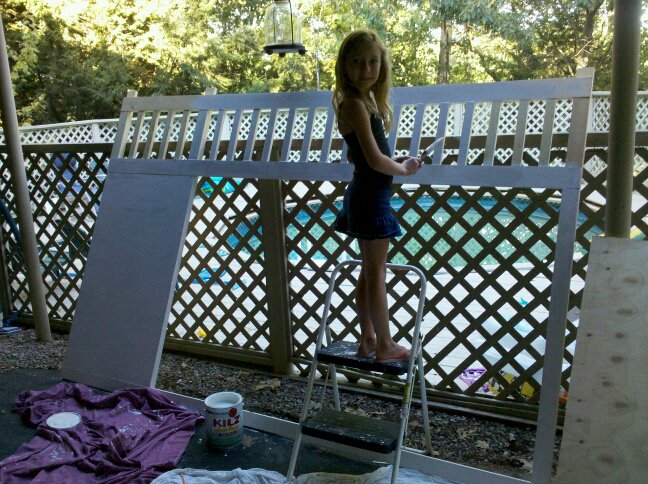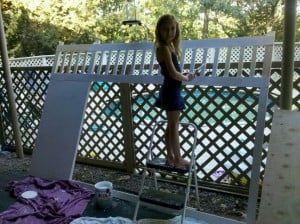 I MADE THESE CHANGES TO ANA'S LOFT BED PLANS TO FIT A FULL SIZE MATTRESS. Print out the FULL directions and make the changes on the plans before starting your cuts.
Disclaimer: These are not professionally planned changes…remember, I'm just a Mom. LOL! But everything worked out great doing these changes.
1. I added 15 inches to the 3 end sides. So, where Ana has 37 1/2 …I
made that 52 1/2 for both ends (including railings). I had to re-figure the
spacing of the railing slats myself because the 3 inches in-between each
didn't work anymore. I think it ended up being between 2.75 inches or so. I
just laid them all out and measured until I got them about right and marked
them with a pencil. Total "newbie"ism there 🙂 On the Inside stair wall
and railing….I made that 36 3/4 instead of 21 3/4 (and did the same
refiguring of the slats in the railing).
2. I also chose not to cut a window in the "Side without the ladder"
because that is against a wall.
3. I did have to change the stairs too. Since I added 15 inches, what is
in the plans would have left more space at the entrance to the stairs. I
got it as close I could to reach the edge of the wall as she did…3 inches
shy. I have 4 steps instead of the 3 Ana has on her plans. I used her same
cleat measurements though for of them. Just added one more for the 4th
step.
Here's how my steps measure:
~The top step is 36 inches high (instead of 29 1/4) and it is not a storage
step. I screwed this one down fully.
~2nd step is 27″ high
~3rd step is 18″ high
~4th step is 9″ high