These Turkey Zucchini Poppers are amazingly tasty and healthy! Cleaning eating at it's best!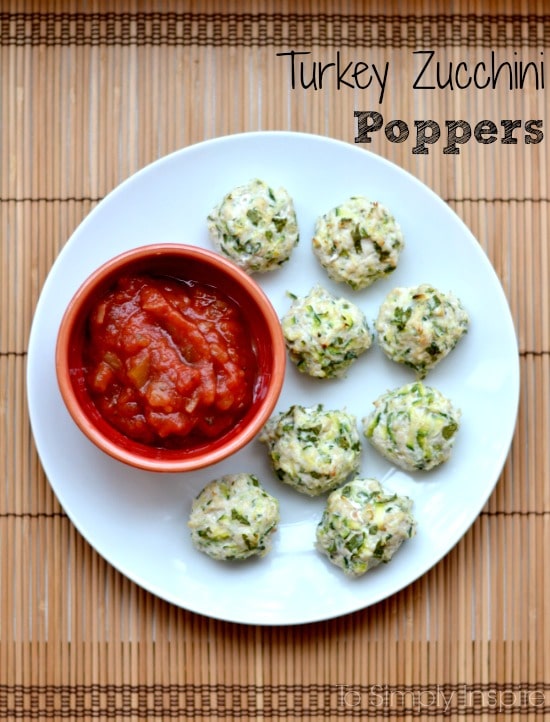 After Friday's extreme sweet treat, I thought I needed to go extra clean for you. I whipped up these delicious Turkey Zucchini Poppers for our Saturday night snack/dinner night. Do you ever do that? Just make appetizers for dinner? I love to do that. We had these with some cut up veggies and our favorite Ranch Cottage Cheese dip.
They may be simple but they are full of flavor. I couldn't decide if I liked them better dipped in the salsa or the cottage cheese dip. Umm umm good. Guacamole would be fabulous too.
The next time I make them I'm going the Italian route. Easily substitute basil for the cilantro and serve it up with a yummy homemade marinara.
We are actually having the leftovers tonight in a rice bowl. So versatile. 🙂
INGREDIENTS
1 lb ground turkey or chicken
2 cups zucchini, grated and water squeezed out (approx 2 medium sized zucchini)
2 green onions, sliced
4 TBSP cilantro, minced
3 cloves garlic, minced
1/2 tsp pepper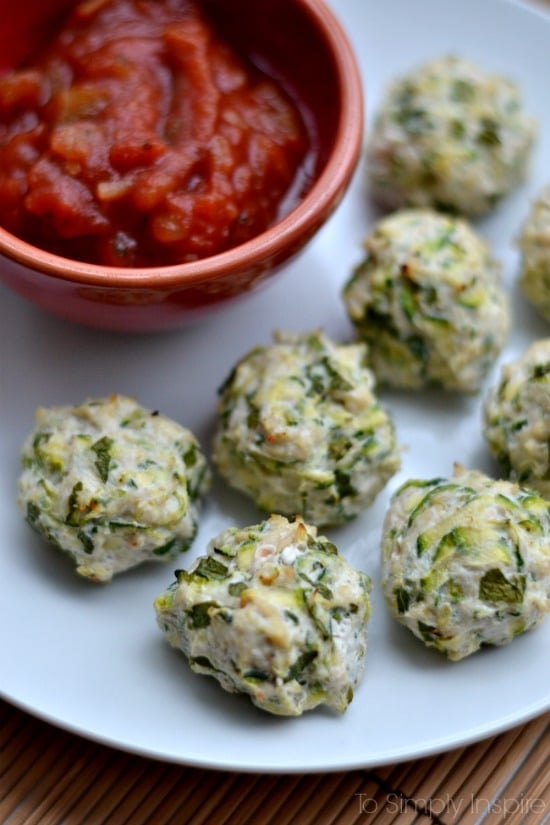 DIRECTIONS
Preheat oven to 400 degrees F
Mix raw ground meat with zucchini, green onion, cilantro, garlic, salt, and pepper.
Drizzle a little coconut oil or olive oil onto a baking sheet.
Roll meat mixture into about 1 – 1 1/2 inch meatballs and place on the greased pan.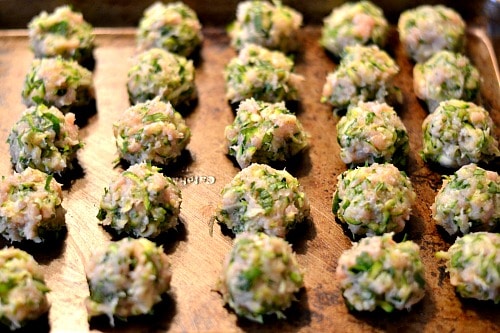 Bake at 400 degrees 20-25 minutes, or until cooked through. Place under the broiler for an additional 2-3 minutes or until browned on top (careful not to burn)
*** You can also fry them in coconut oil or olive oil if you'd like them a little more crunchy brown.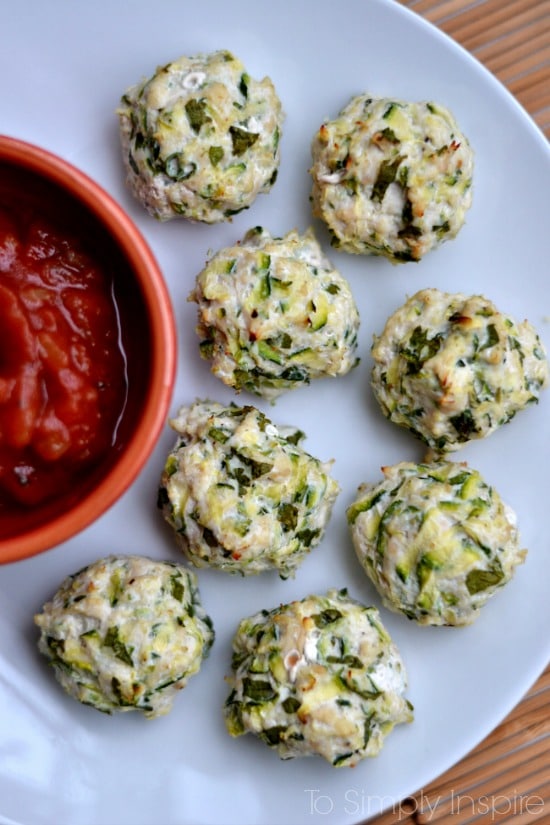 Turkey Zucchini Poppers
Ingredients
1 lb ground turkey or chicken
2 cups zucchini, grated and water squeezed out (approx 2 medium sized zucchini)
2 green onions, sliced
4 TBSP cilantro, minced
3 cloves garlic, minced
½ tsp pepper
Directions
Preheat oven to 400 degrees F
Mix raw ground meat with zucchini, green onion, cilantro, garlic, salt, and pepper.
Drizzle a little coconut oil or olive oil onto a baking sheet.
Roll meat mixture into about 1 - 1½ inch meatballs and place on the greased pan.
Bake at 400 degrees 20-25 minutes, or until cooked through. Place under the broiler for an additional 2-3 minutes or until browned on top (careful not to burn)
Be sure to try these other popular recipes too: