Quick and easy steps to make your own DIY Makeup Remover Pads. Made with simple ingredients and no harsh chemicals to irritate your skin.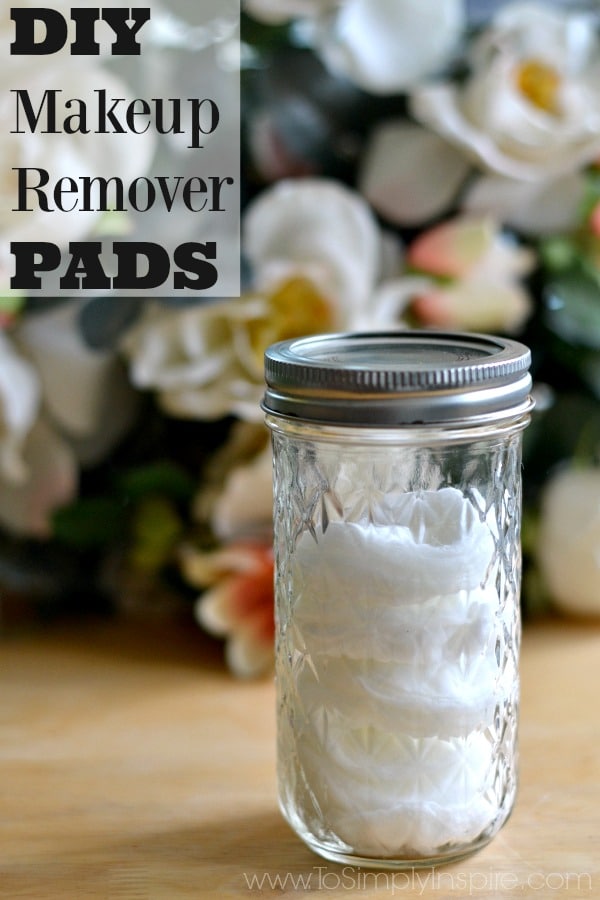 I have continued my experimenting with making more DIY beauty products using our essential oils.  I absolutely love, love, love everything we are have made, especially the DIY anti aging serum and lotion bars.
Just knowing that we are eliminating more nasty chemicals from our house is a wonderful feeling.
These DIY Makeup Remover Pads are simply fabulous, a make-up wipe and face wash in one!  What's especially nice is you can completely customize them using essential oils that work for your skin type.  I have dry, eczema prone skin so I picked essential oils that would help with that as well as anti-aging and blemishes.
I chose to use 4 drops of each of these essential oils:
Lavender oil for it's soothing antioxidant and antiseptic properties
Frankincense oil for it's anti-aging & wrinkle fighting properties
Tea Tree oil for it's acne fighting properties. (careful with use around the eyes)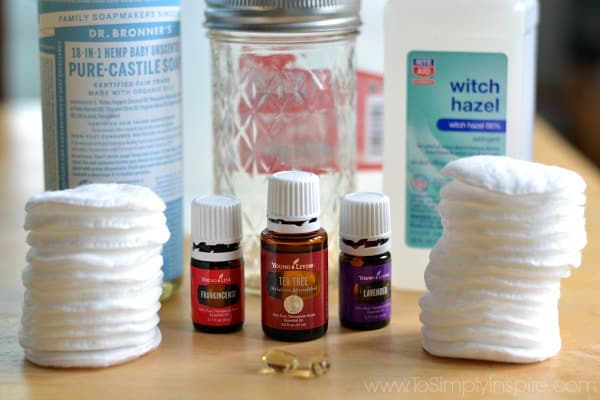 INGREDIENTS
8 oz glass mason jar
24-30 cotton rounds
¼ cup distilled water
½ teaspoon unscented castille soap
2 Tablespoons witch hazel or rose witch hazel
6 drops Vitamin E oil (I used 2 vitamin E capsules)
4 drops lavender essential oil
4 drops frankincense essential oil
4 drops tea tree essential oil (careful around eyes)
DIRECTIONS
Pour all of the wet ingredients into a measuring cup and mix well.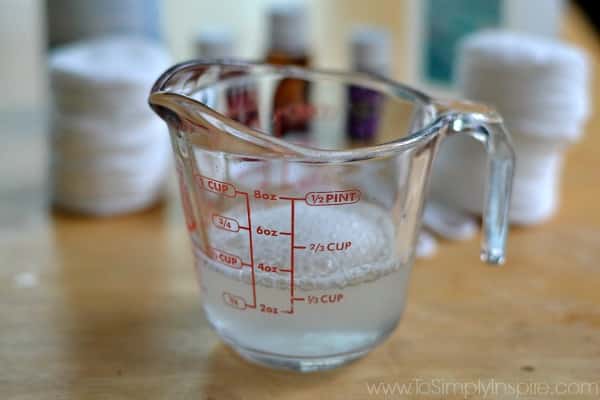 Place about 10 cotton rounds into jar and pour about ⅓ of the oil mixture over them.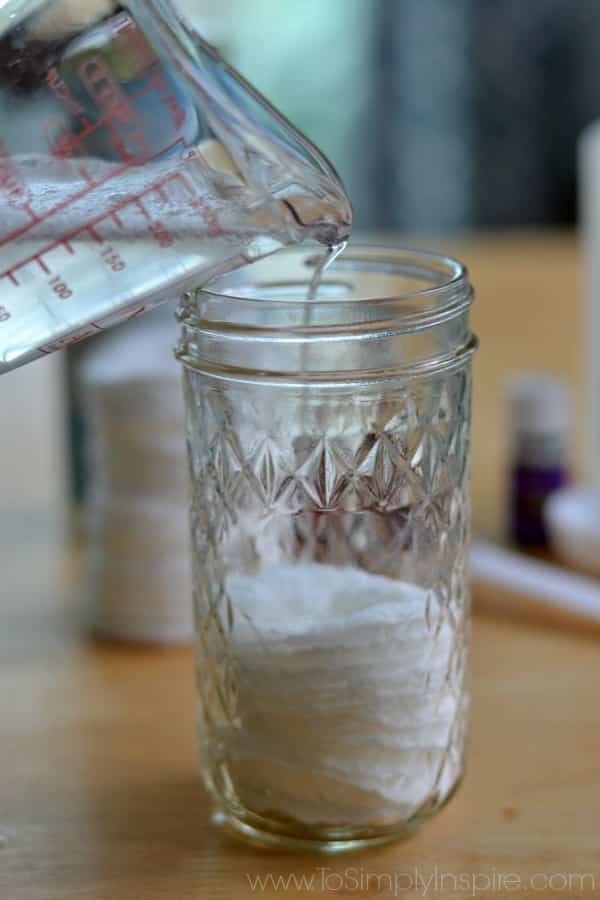 Add a few more cotton rounds and pour more oil mixture over top.
Add the remaining oil mixture into the jar.
Place the top on the mason jar and shake well.
Use daily.