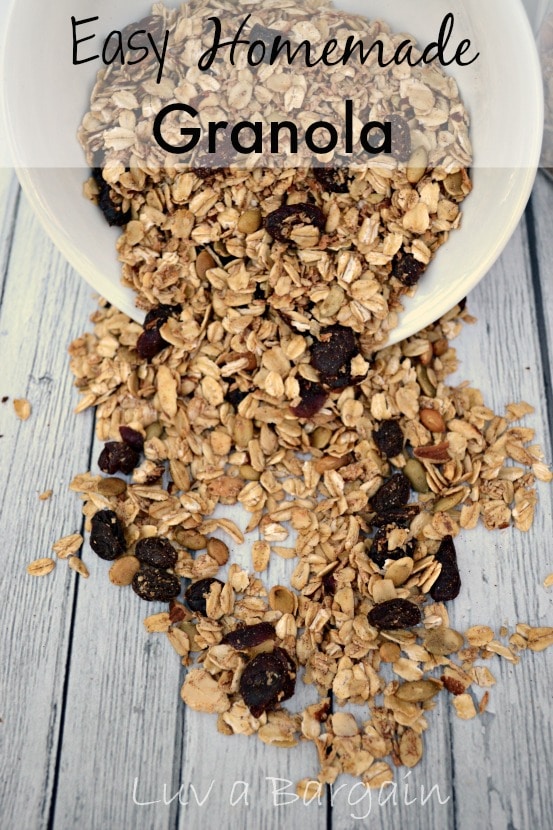 This Homemade Granola is just too easy not to make myself. This makes a big batch for much cheaper than what you would pay for an all natural box or bag.
It is wonderful as a healthy snack or add it to your plain yogurt with berries as a great clean eating breakfast. 🙂
INGREDIENTS:
4 cups of old fashioned oats
1  cup of raw sliced or chopped nuts.  Almonds, pumpkin seeds, sunflower seeds, pecans, etc  Get creative and mix it up however you want.  (I used ½ up of chopped almonds and ½ cup of pumpkin seeds in this batch.)
½ cup of raisins, dried cranberries, or other dried fruits you like. (I used ¼ cup of raisins and ¼ cup of dried cranberries in this batch)
1 tablespoon of cinnamon
1 tablespoon of vanilla extract
¼ cup of maple syrup,  raw honey, brown sugar, or agave
¼ cup of coconut oil, melted or butter
½ cup of shredded coconut, optional
DIRECTIONS:
1.  Preheat oven to 300 degrees.
2.  Line a rimmed cookie sheet with parchment paper
3.  Mix oats, nuts, spices and dried fruit in a large bowl.
4.  In a separate small bowl, combine the coconut oil or butter, maple syrup (or other sweetener) and vanilla.
5. Pour the liquid mixture over the dried ingredients and stir until mixed well.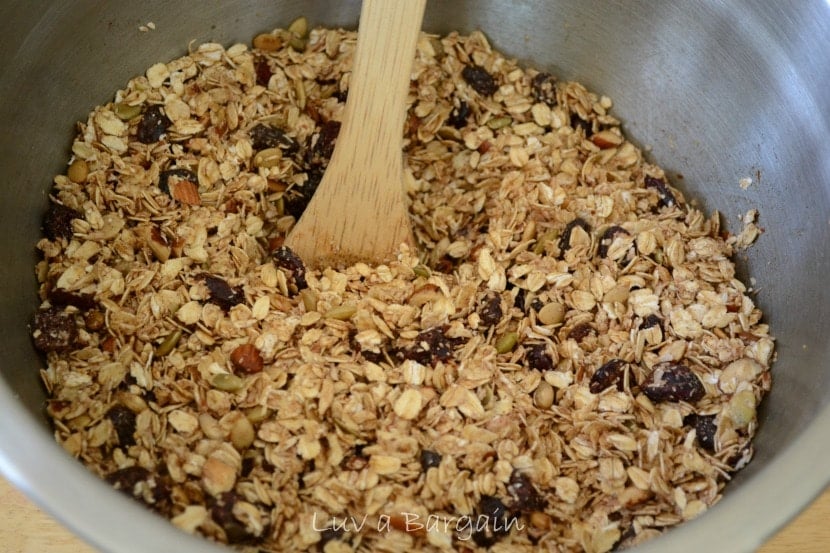 6.  Spread onto the cookie sheet.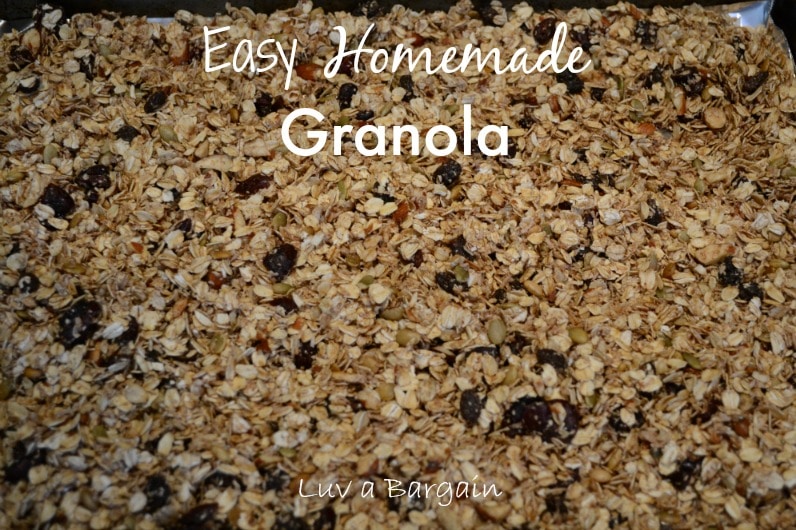 7.  Bake for 45 minutes, stirring every 10 minutes
8.  Cool for 15 minutes or until crunchy.
ENJOY!!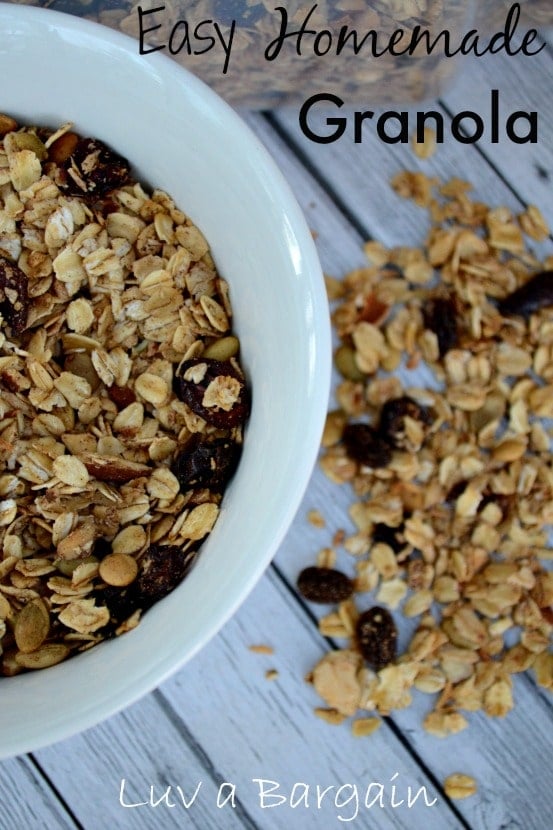 You may also like: