Making hard boiled eggs in the oven is an easy way to get perfect eggs every time with little effort.
Whether you are making a big batch for deviled eggs or Easter egg dying or just to each for a healthy snack, baking eggs in the oven is a game changer.
I love, love hard boiled eggs. Now a confession. I stink at boiling them. I seriously do not know why. It's an affliction of sorts. My hard boiled eggs come out soft boiled at least 50% of the time.
But not anymore! I saw on Pinterest recently about baking eggs in the oven in a muffin tin instead of boiling them for hard boiled eggs.  It is fabulous!  It you haven't tried it yet, you must. They turned out perfect with no cracks!
I also now make Instant Pot hard boiled eggs and they turn out amazing too.
How to Make Hard Boiled Eggs in the Oven
Preheat oven to 325 degrees F.
Place eggs in a muffin tin (so they don't roll around)
Bake for 30 minutes
Then place in ice water for 10 minutes.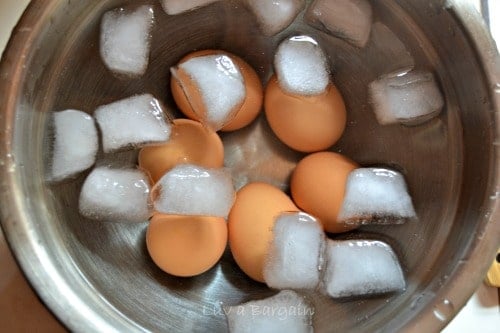 Peel eggs and ENJOY!!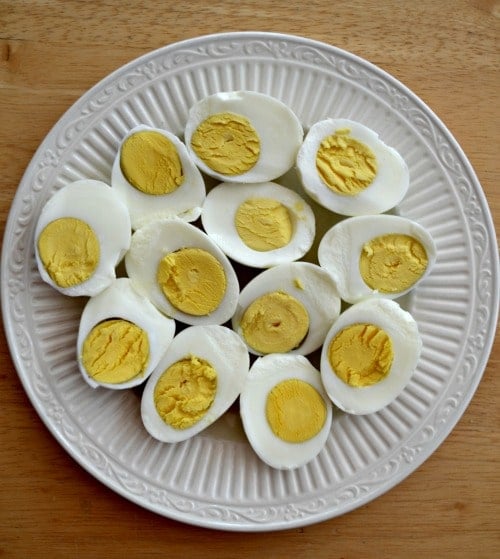 Have you ever made hard boiled eggs in the oven?