Did you know you can grow Green Onions over and over again in your kitchen? This is simply too fun not to share.
How to Grow Green Onions

I saw this little kitchen hack on Facebook somewhere and just had to try it for myself and share it with you.  And it works!!  It's fabulous!  No more having to buy Green Onions.
Just simply take the roots of the last batch that you do purchase at the grocery store and put them in a glass of water.  Place it on a window sill for sunlight.  (This picture was taken on March 2nd)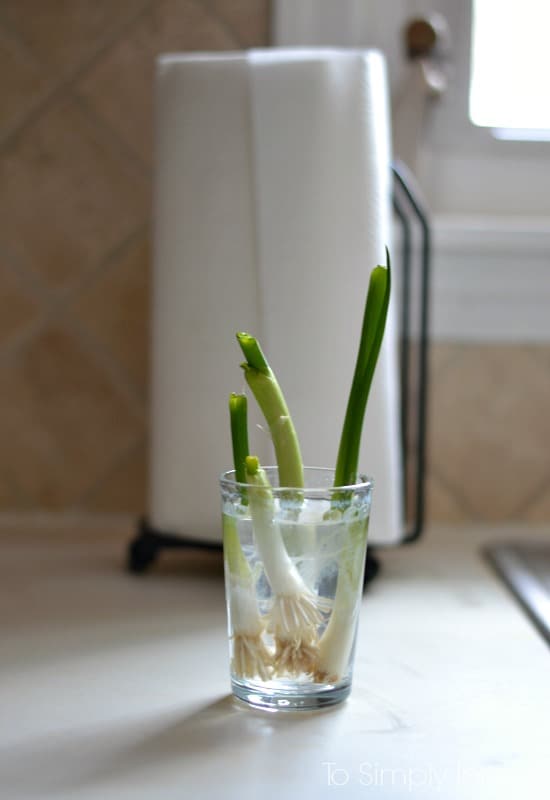 VOILA!!
In less than a week, they will grow to their original size.  Scallions forever!  Just snip off what you need to use for a recipe and it will continue to grow and grow.  (This picture was taken on March 11th)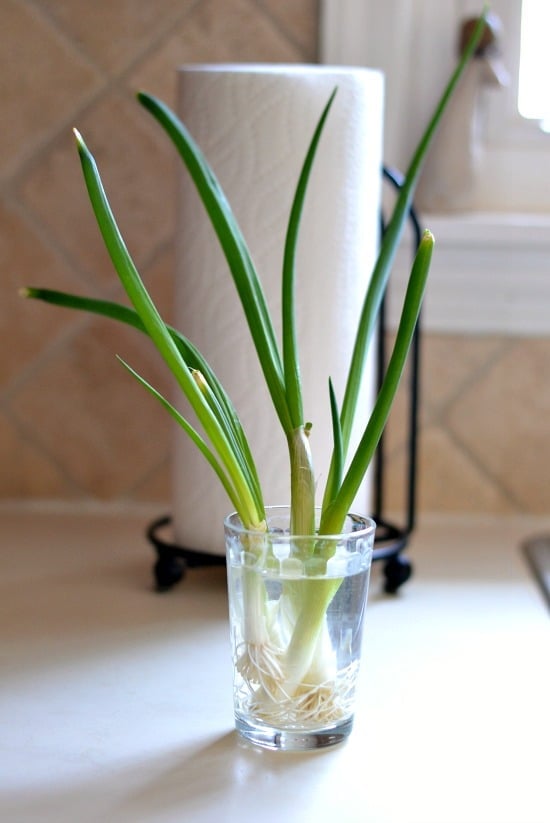 I did change the water in the glass every few days to keep it fresh but otherwise that's it!
Have you ever tried regrowing foods from scraps?