Learn how to make fresh strawberries last longer with this amazing simple tip.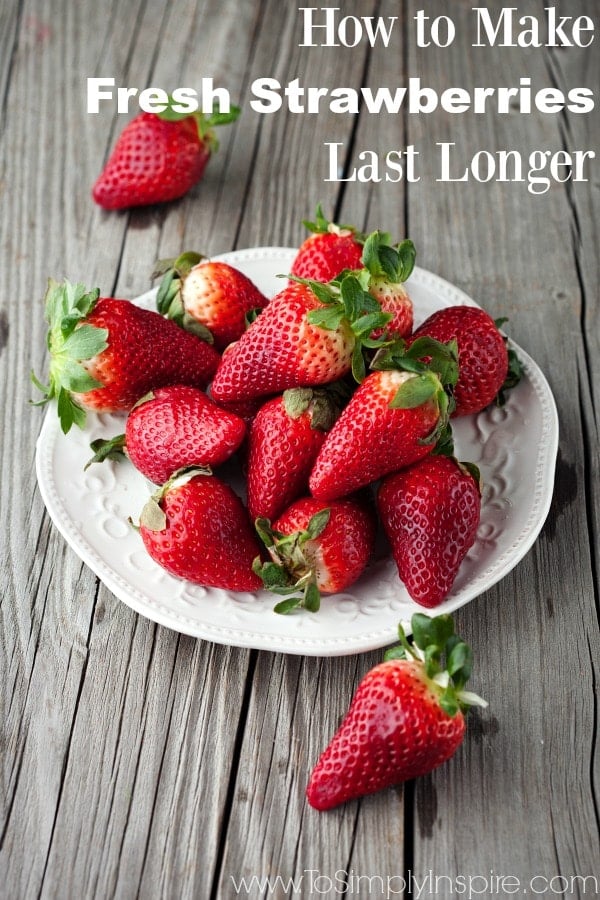 I am so excited about picking fresh strawberries soon. There is nothing better than the yummy juiciness soon coming our way! Except when you pick them and they get moldy and yucky after just a day.
I learned this little tip that I just had to share with you all on how to make fresh strawberries last longer. You can easily get your fresh strawberries to last over a week in the refrigerator.
All you need is cold water and white vinegar 🙂 The vinegar kills mold spores that are on the berries. And there is absolutely no taste of vinegar left on the strawberries either.
Just mix 2 cups of cold water and ½ cup of white vinegar in a large bowl and soak your fresh strawberries in it for about 20 minutes!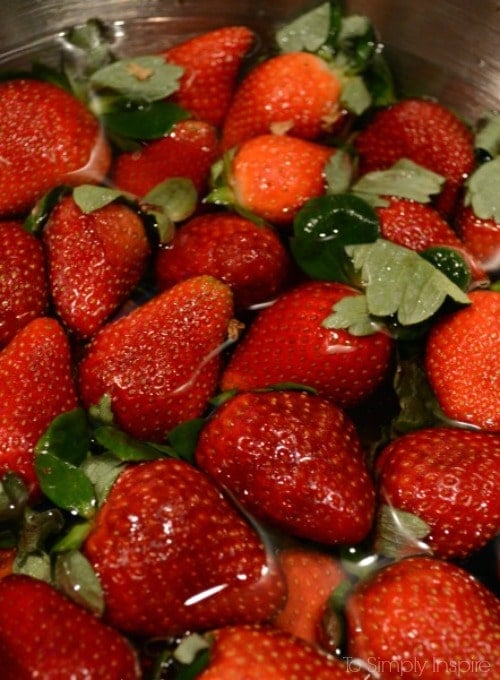 Drain in a colander, rinse them and then lay the strawberries on a towel or paper towels to dry completely. This part is key. I leave them for at least an hour.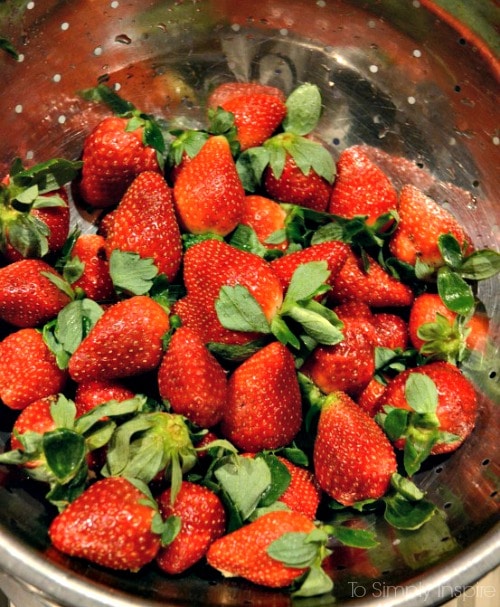 Store them in a bowl in the refrigerator. Mine have lasted more than a week and probably longer if we didn't eat them that fast.
Or use them to make our favorite Fruit Salad in Honey Lime Dressing too.