This is a great simple St. Patrick's Day Green Punch to serve your little leprechauns at a party or just for fun.  Just 2 ingredients.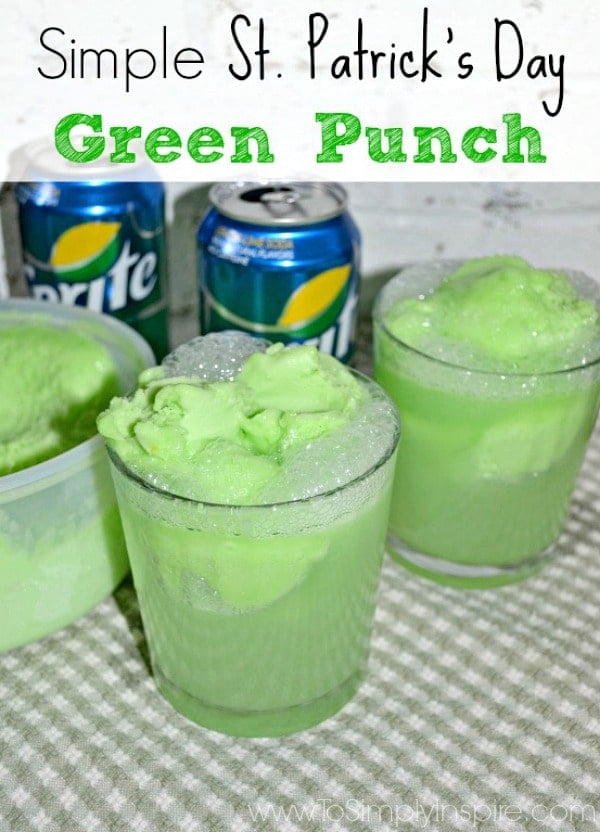 It's hard to believe February is almost over. I have to say I do get super excited about that. It means that Spring is that much closer.   February is the hardest month for me.  It's cold here in NH friends!
Before moving to New Hampshire, St. Patrick's day was just a day of wearing green and that was pretty much it for me.  But let me tell you, it is taken very serious up here.  There are lots and lots of Irish in these parts.  It is a true par-tay, especially in Boston.
When my daughter was younger, there was even talk at school about Leprechaun's that visit your house if you leave something out for them.  I was so confused.  Do any of you have leprechaun's visit your house?  I missed out on this growing up for sure.
Our tradition now includes not only green clothes, but now we celebrate with the traditional corned beef and cabbage dinner, a green dessert and this yummy green punch.
You can also make a large batch easily as well for parties.   Pour a 2 liter of lemon-lime soda into a punch bowl and scoop the entire carton of sherbert.  Then serve in individual cups with a little sherbert in each cup.
It's a huge hit!  Kids absolutely love it!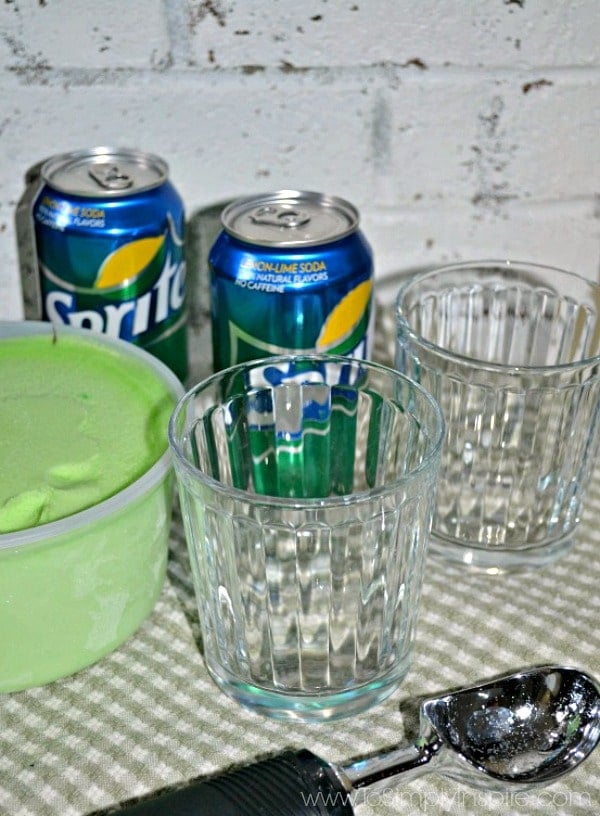 ST. PATRICK'S DAY GREEN PUNCH INGREDIENTS
Lemon Lime Soda
Lime Sherbert
HOW TO MAKE GREEN PUNCH
Simple St. Patrick's Day Green Punch
Ingredients
Lemon Lime Soda
Lime Sherbert
Directions
Pour the soda into a glass.
Spoon 2 scoops of lime sherbert into each glass.
Watch the soda turn green in just a minute! 🙂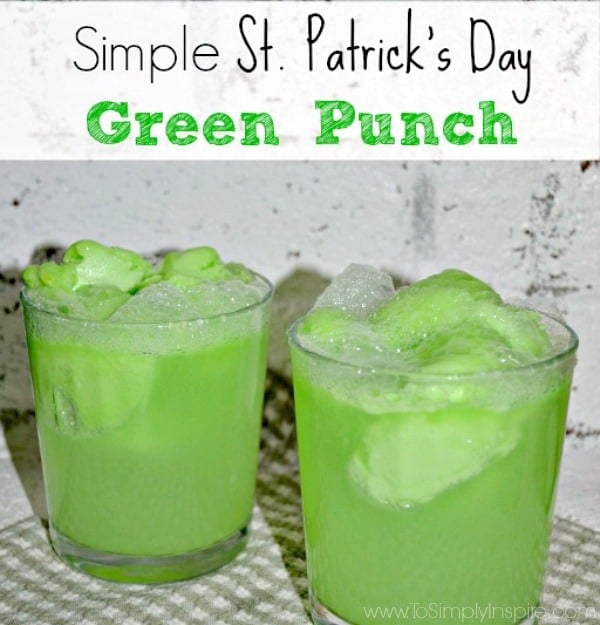 What's your favorite St. Patrick's Day green beverage?

Try this easy green dessert too: