Any of these amazing spaghetti squash recipes would be perfect for healthier, low-carb alternative to any pasta dish.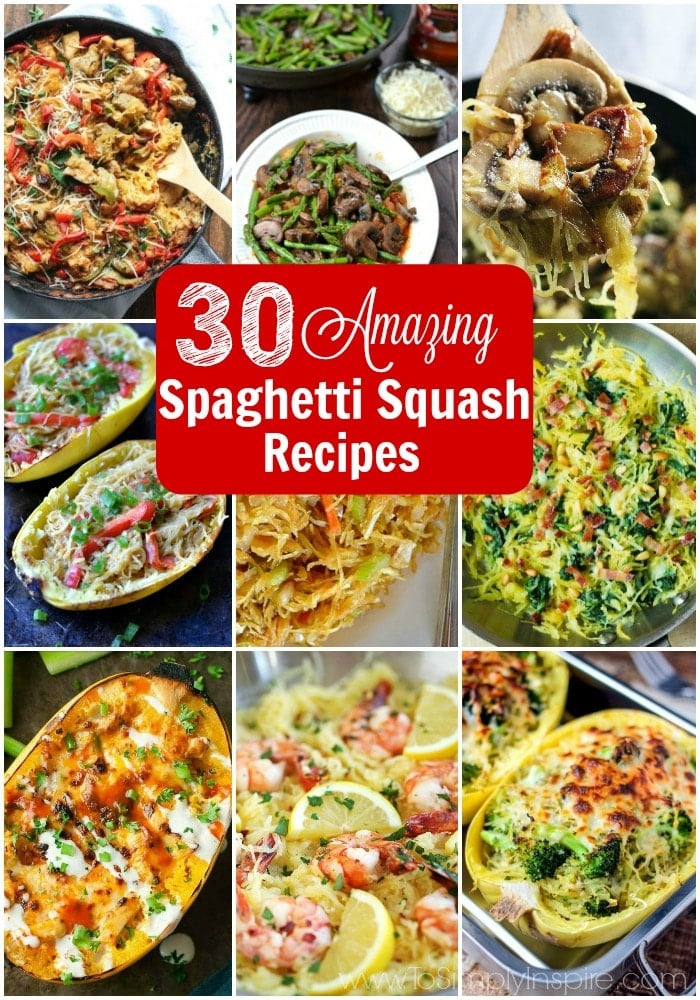 Ahhhh….spaghetti squash. My low-carb love! There are just so many things I can do with you.
Spaghetti Squash is one of the best things is to replace any regular pasta dish with for a much healthier version.   I have even made our ultra popular Bang Bang Shrimp and Pasta with spaghetti squash.
Below are some of the most popular spaghetti squash recipes I found on Pinterest for us all to try.  30 recipes! A whole months worth!  Go ahead and add spaghetti squash to your grocery list now.
You can even play around with these recipes too.  For example, I usually reduce the amount of cheese and/or butter if it is too much for my liking. I'll use my 2% shredded mozzarella and coconut oil instead.
I'm so excited!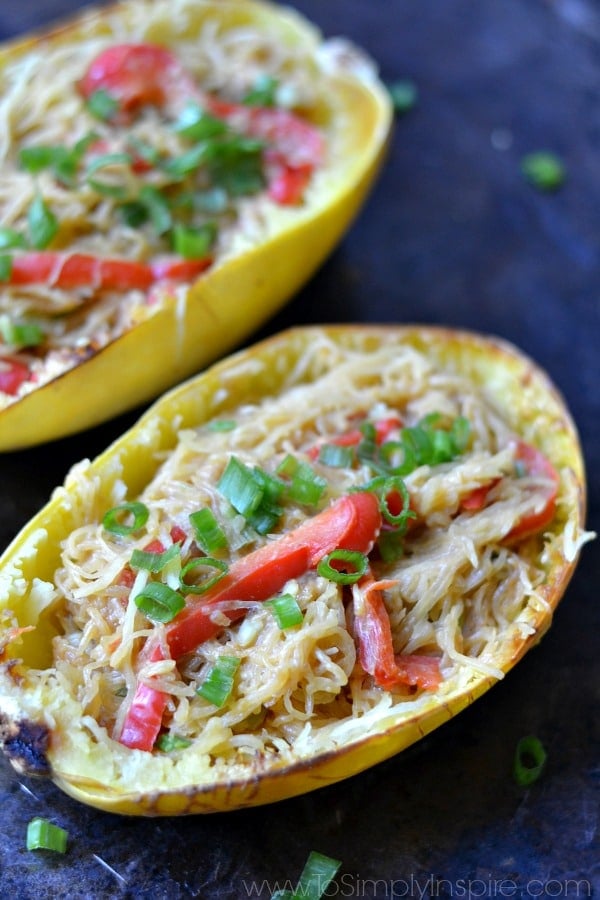 1. Thai Spaghetti Squash from To Simply Inspire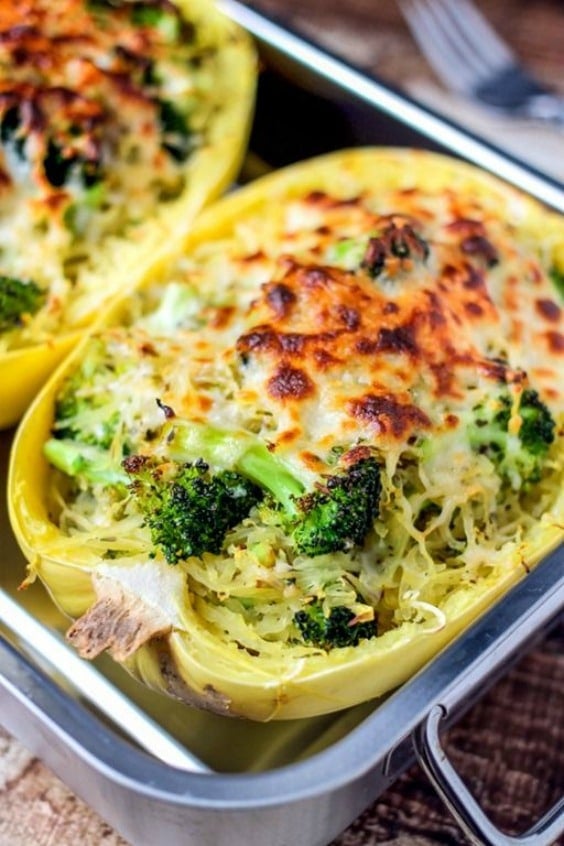 2. Broccoli & Cheese Stuffed Spaghetti Squash from Domestic Superhero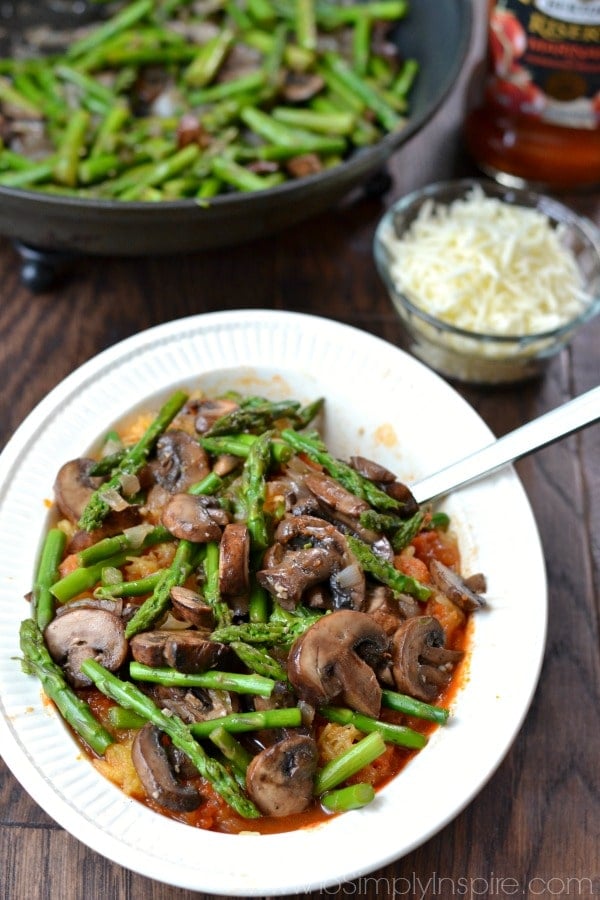 3. Spaghetti Squash Primavera from To Simply Inspire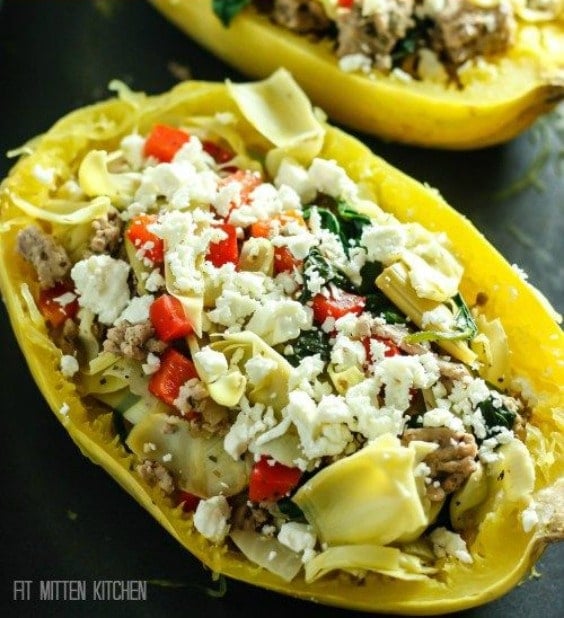 4. Greek Spaghetti Squash Bowls from Fit Mitten Kitchen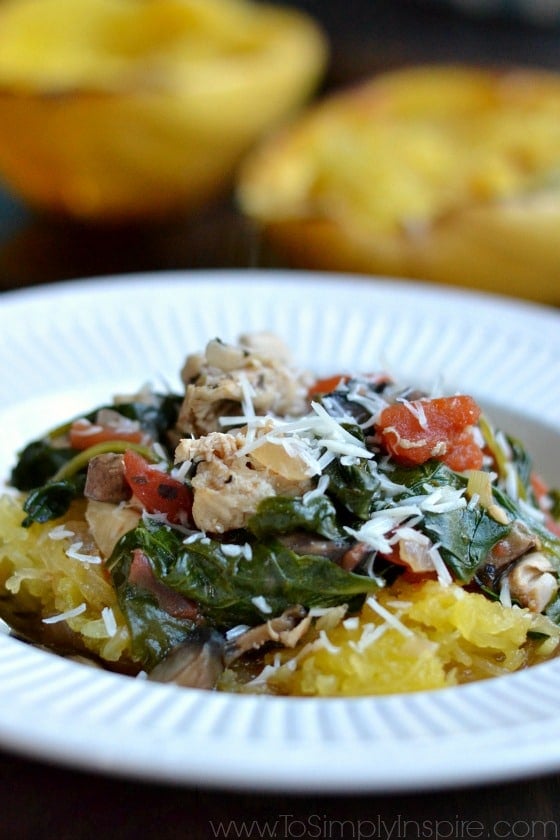 5. Chicken Spinach Mushroom Spaghetti Squash from To Simply Inspire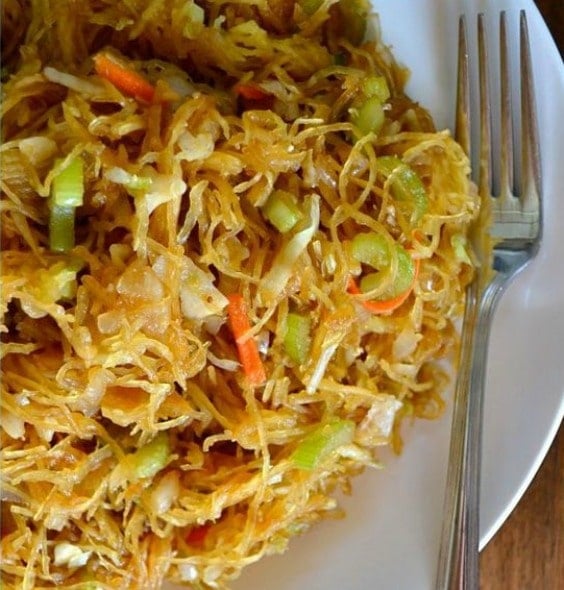 6. Spaghetti Squash Chow Mein from Little Bits Of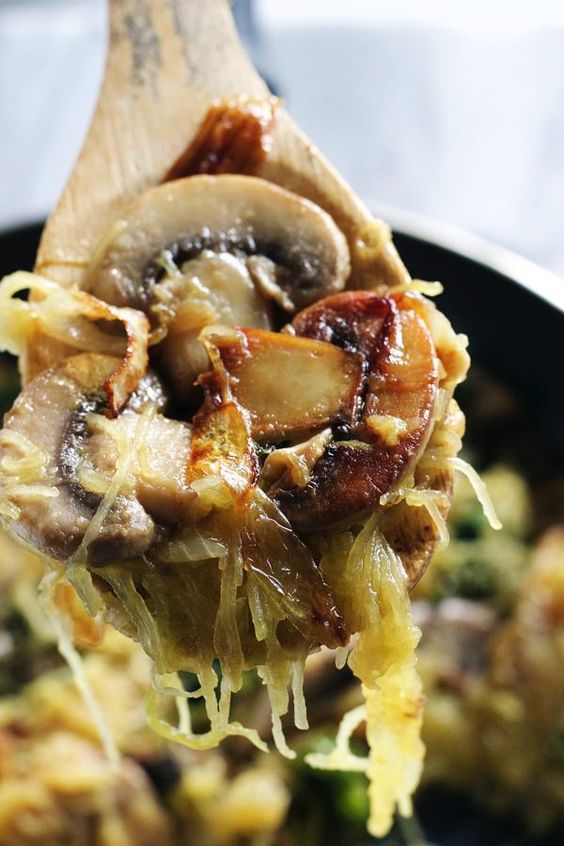 7. Caramelized Onion Spaghetti Squash from The Almond Eater
8. Baked Margarita Spaghetti Squash from To Simply Inspire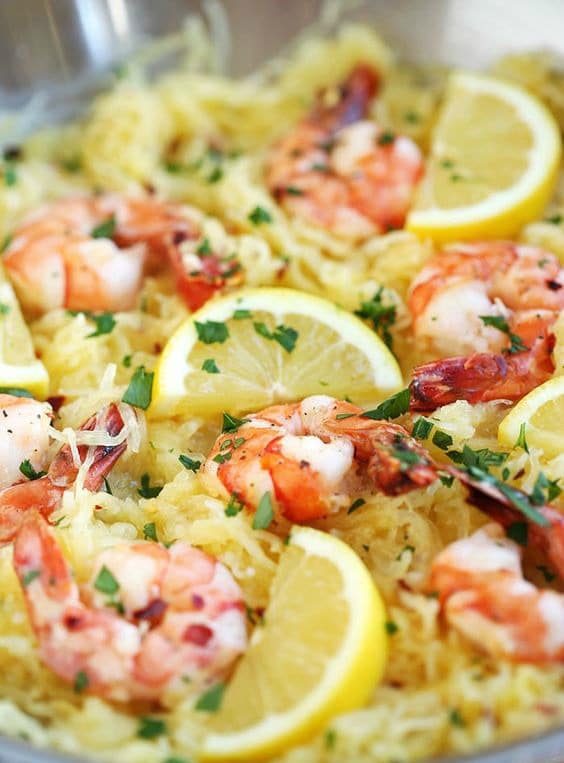 9. Lemon and Herb Spaghetti Squash with Roasted Shrimp from Eat Yourself Skinny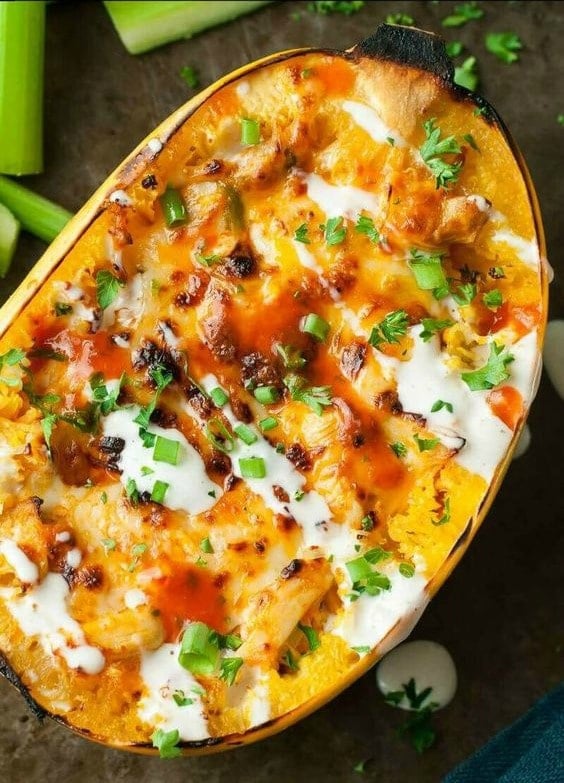 10. Cheesy Buffalo Chicken Spaghetti Squash Bowls from Peas and Crayons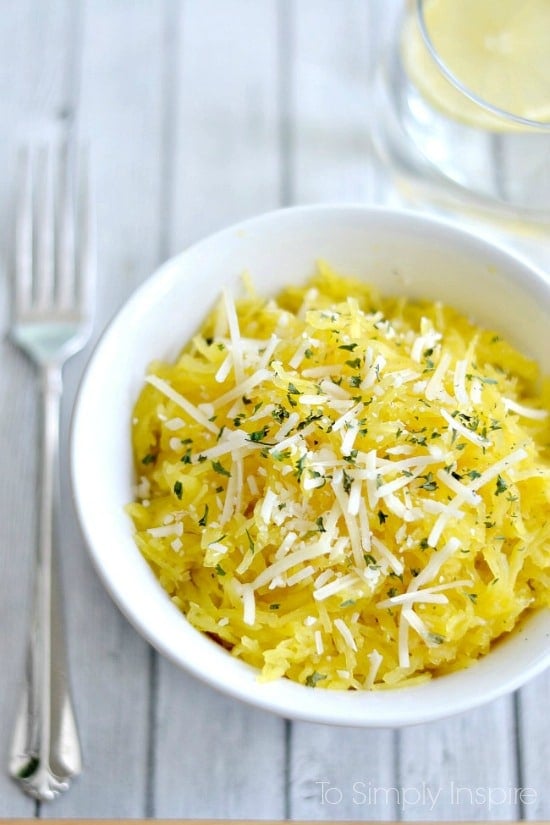 11. Parmesan Garlic Spaghetti Squash from To Simply Inspire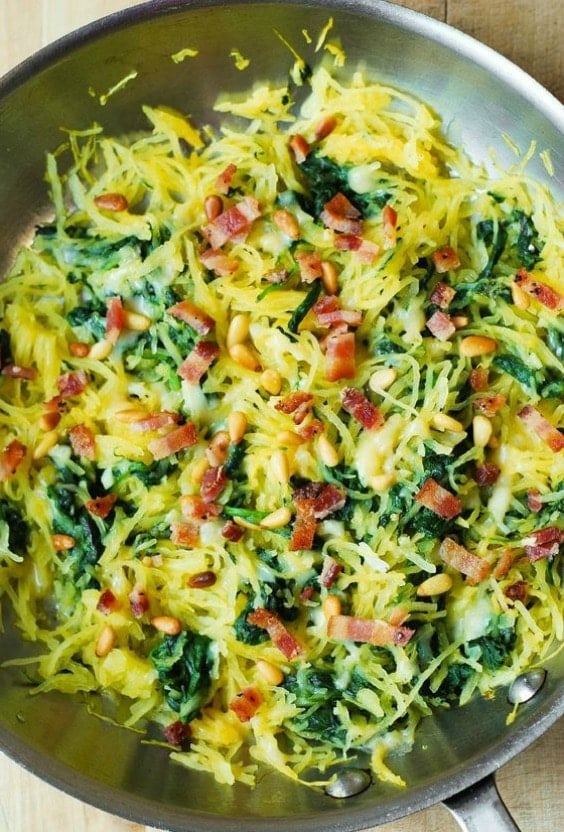 12. Parmesan Spaghetti Squash, Spinach, and Bacon with Pine Nuts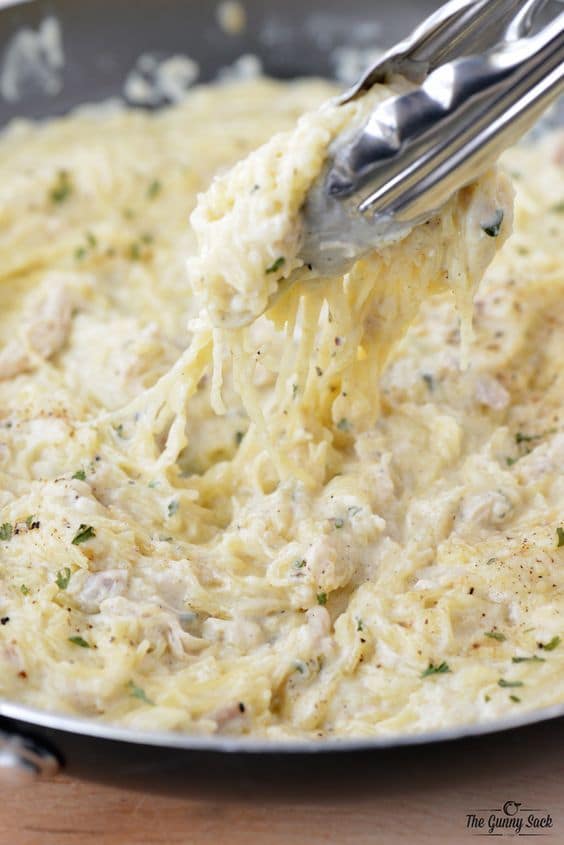 13. Chicken Alfredo Spaghetti Squash from The Gunny Sack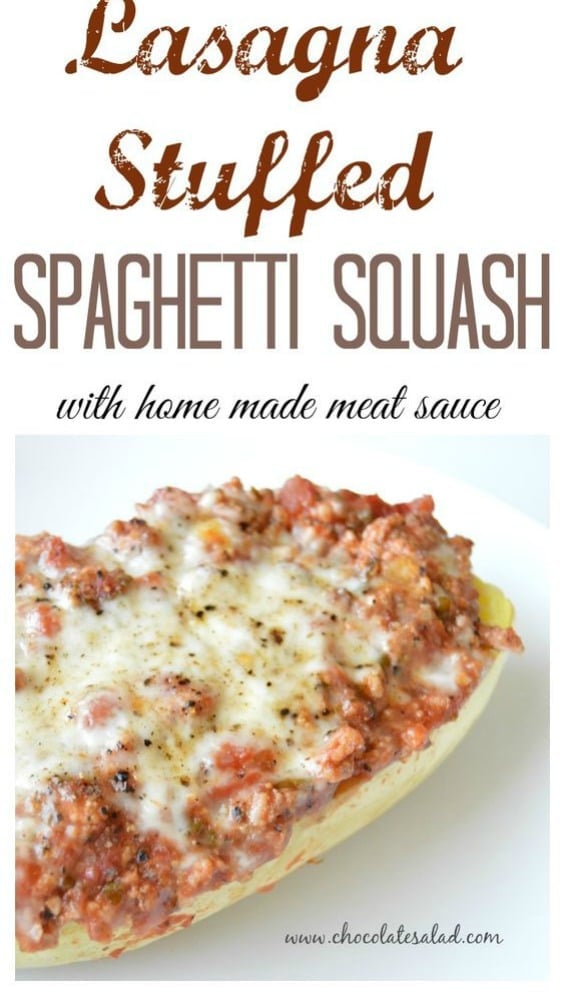 14. Lasagna Stuffed Spaghetti Squash from Chocolate Salad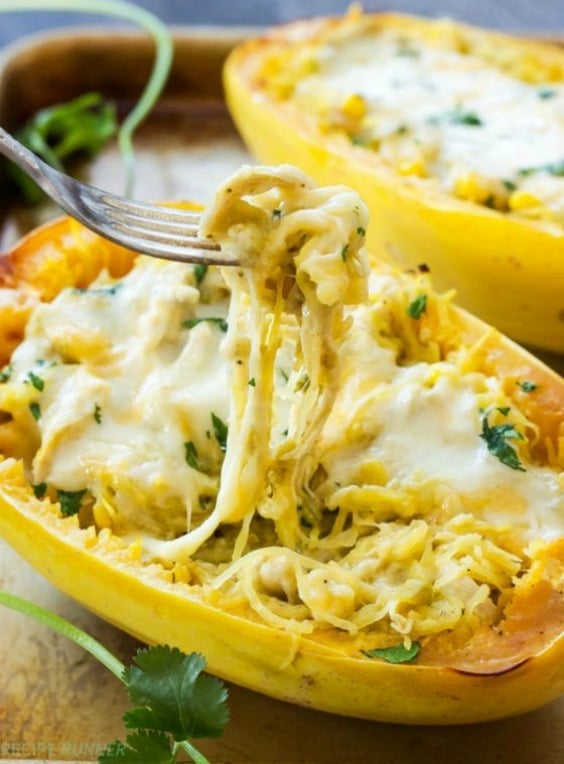 15. Green Chile Chicken Enchilada Stuffed Spaghetti Squash from Recipe Runner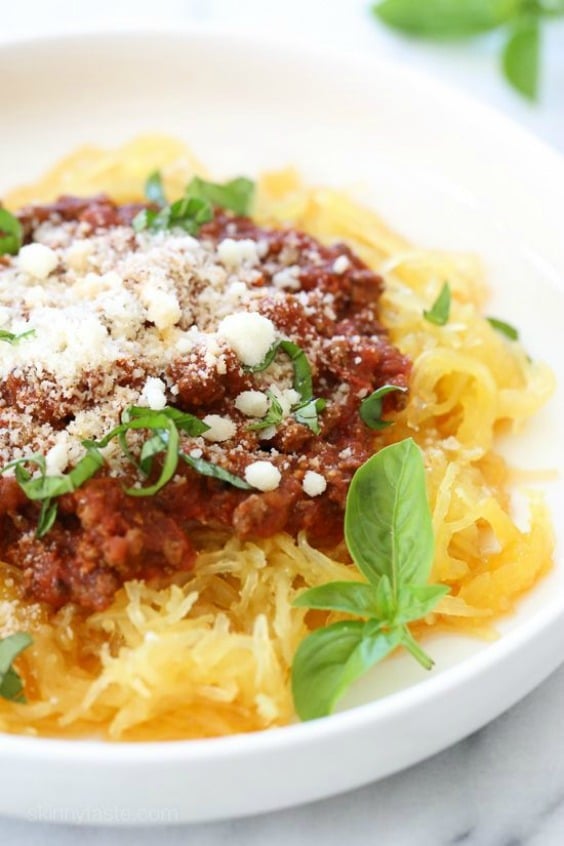 16. One-Pot Spaghetti Squash and Meat Sauce from Skinny Taste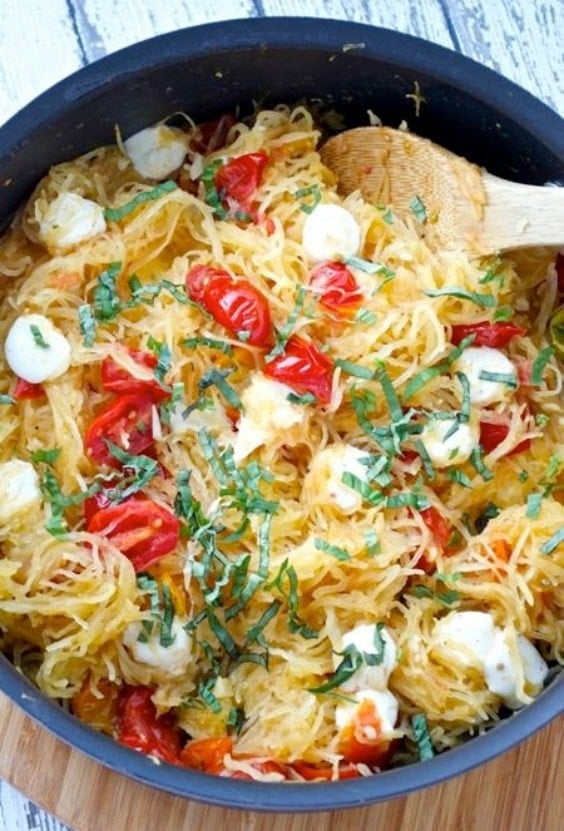 17. Spaghetti Squash Caprese from Fashionable Foods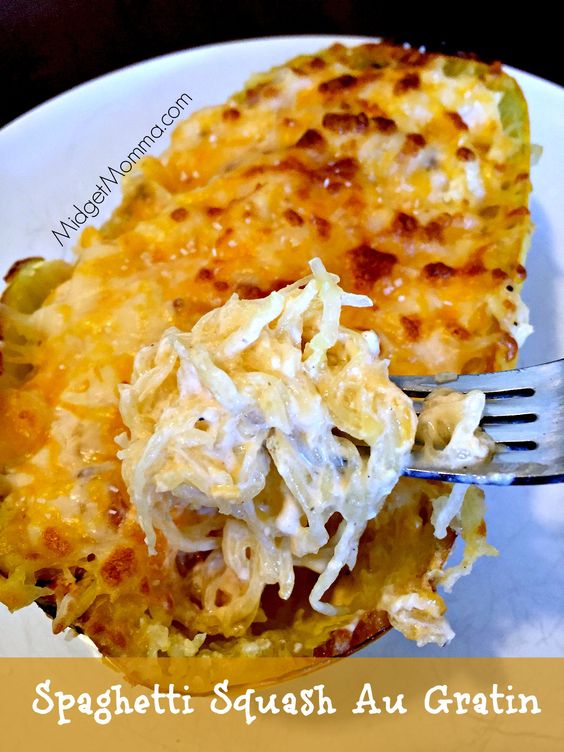 18. Spaghetti Squash Au Gratin from Midget Momma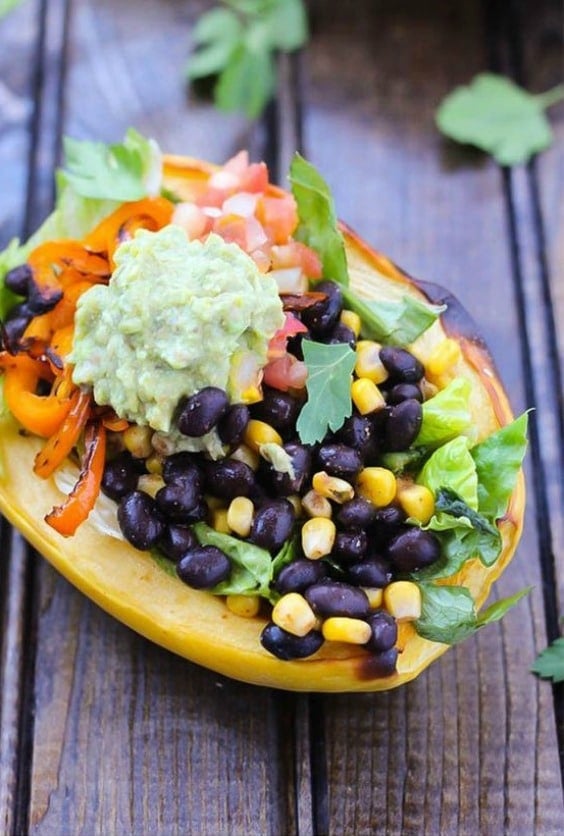 19. Spaghetti Squash Burrito Bowl from Emilie Eats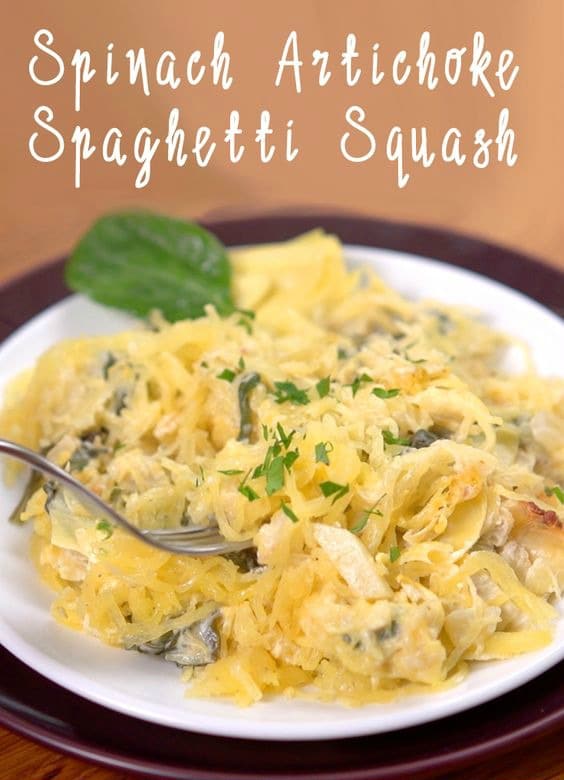 20. Spinach artichoke spaghetti squash from Tip Hero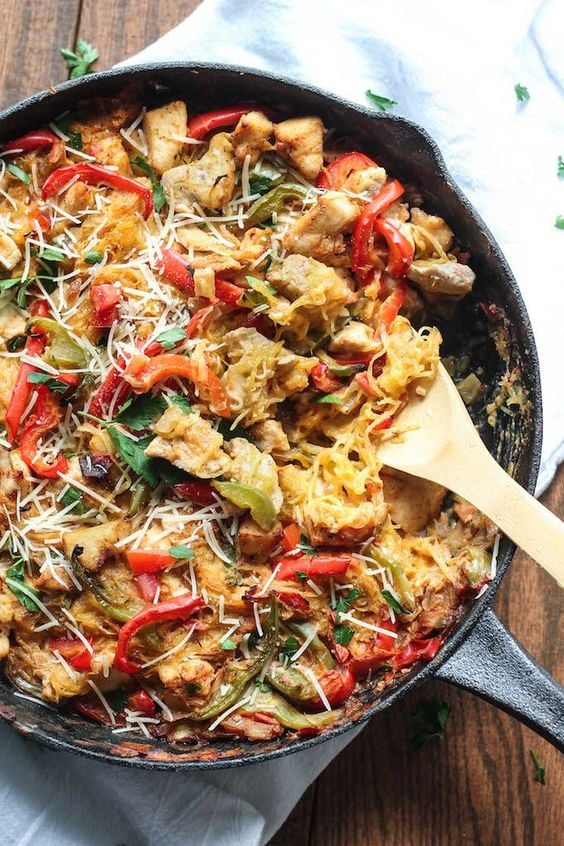 21. Cajun Chicken Spaghetti Squash Bake from Destination Delish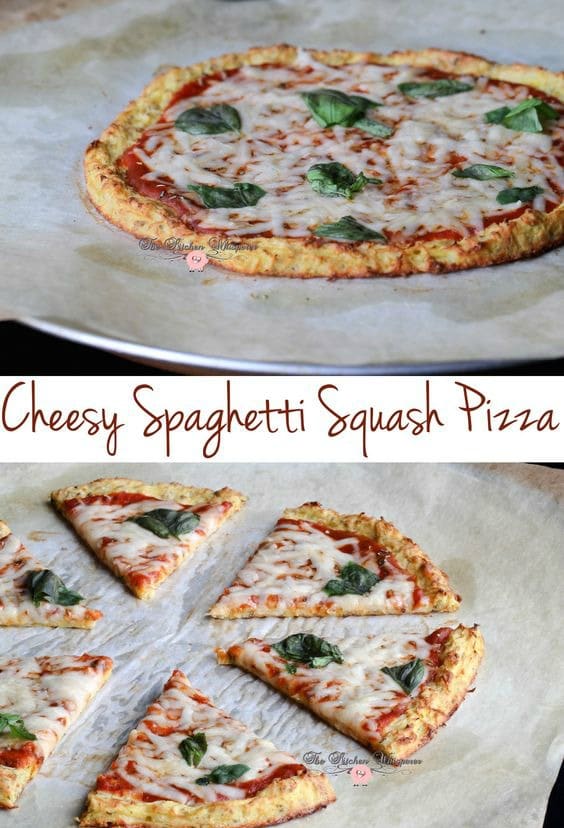 22. Cheesy Spaghetti Squash Pizza from The Kitchen Whisperer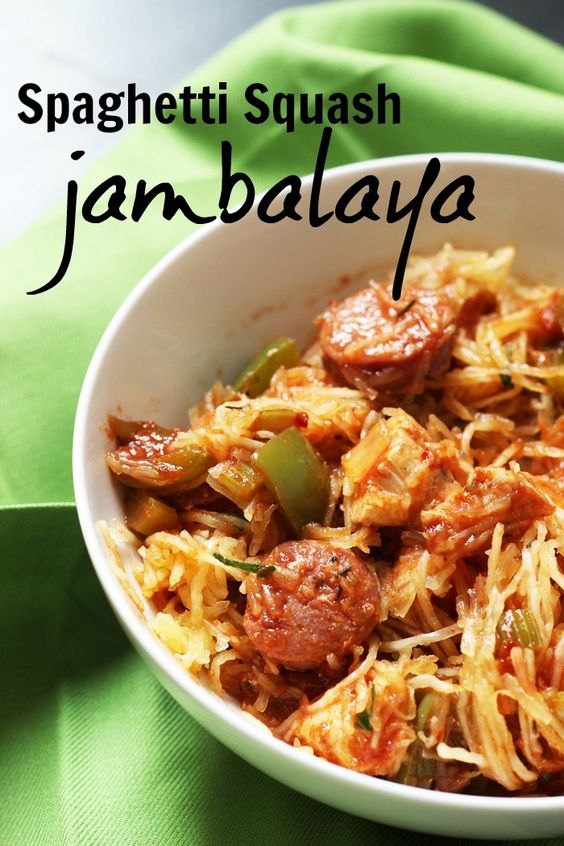 23. Spaghetti Squash Jambalaya from Good Cheap Eats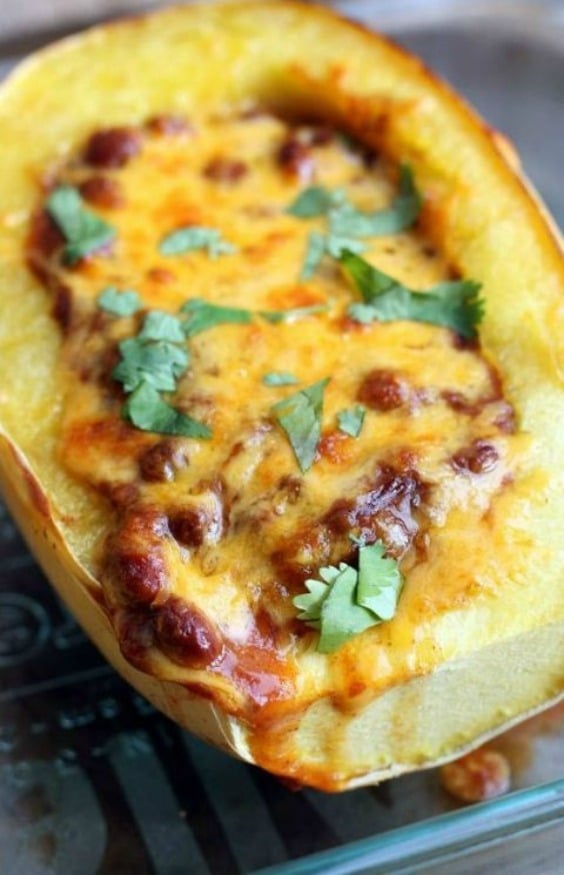 24. Chili Stuffed Spaghetti Squash from Tastes Better From Scratch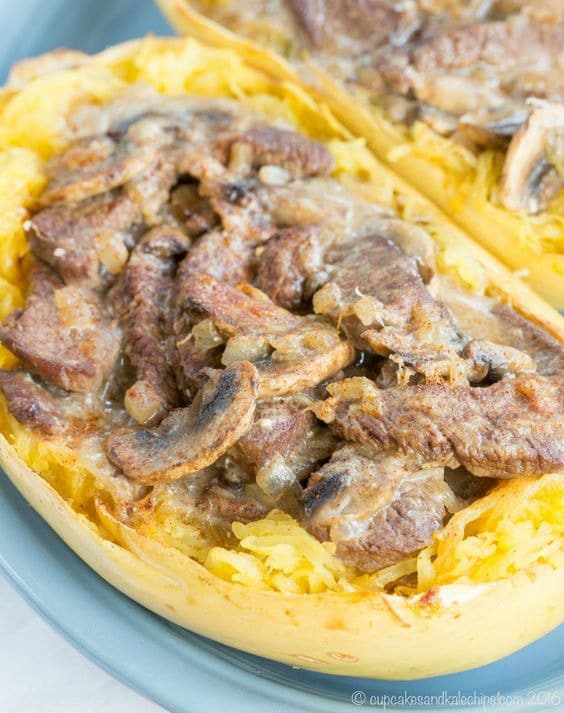 25. Skinny Beef Stroganoff Stuffed Spaghetti Squash from Cupcakes and Kale Chips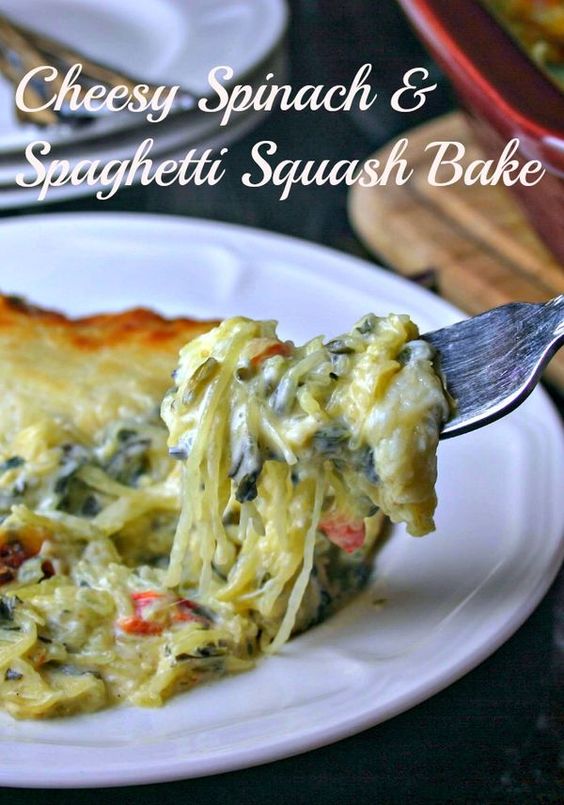 26. Creamy Spinach & Spaghetti Squash Bake from Life Love and Good Food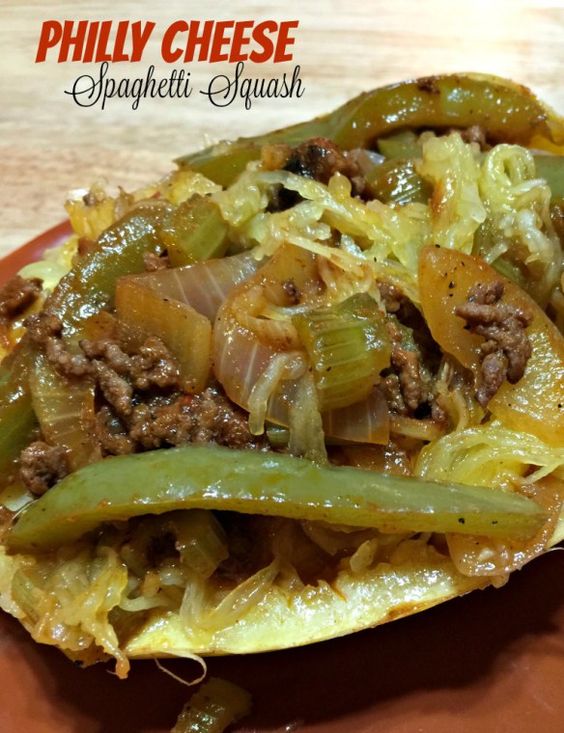 27. Philly Cheesesteak Stuffed Spaghetti Squash from Tumbleweed Contessa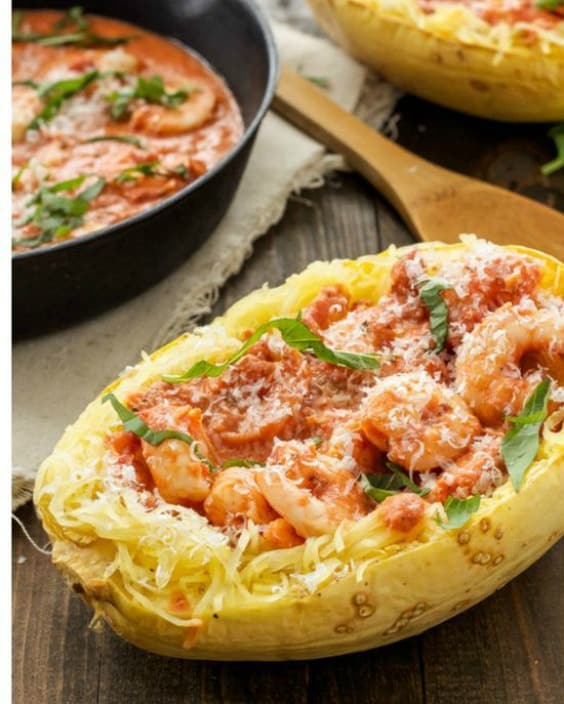 28. Spicy Tomato Garlic Shrimp with Spaghetti Squash from Recipe Runner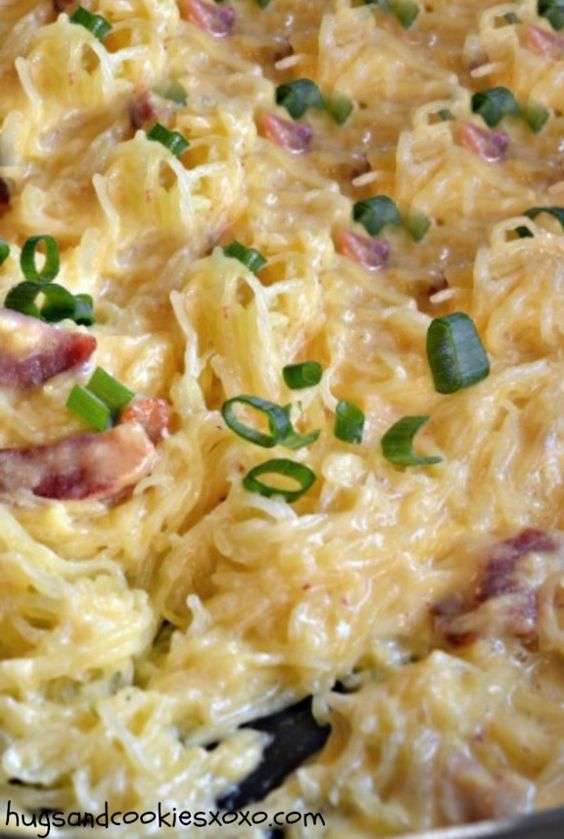 29.  Spaghetti Squash Carbonara from Hugs and Cookies XOXO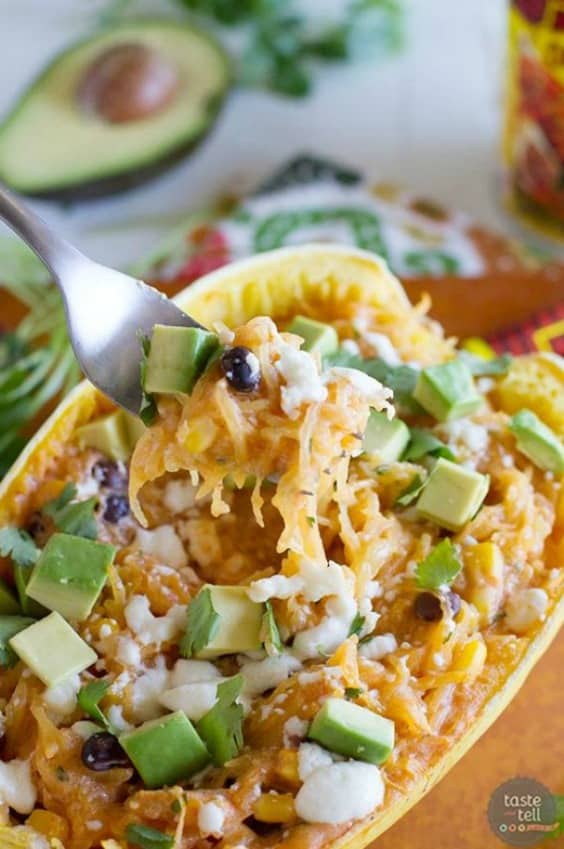 30. Southwestern Stuffed Spaghetti Squash from Taste and Tell Blog