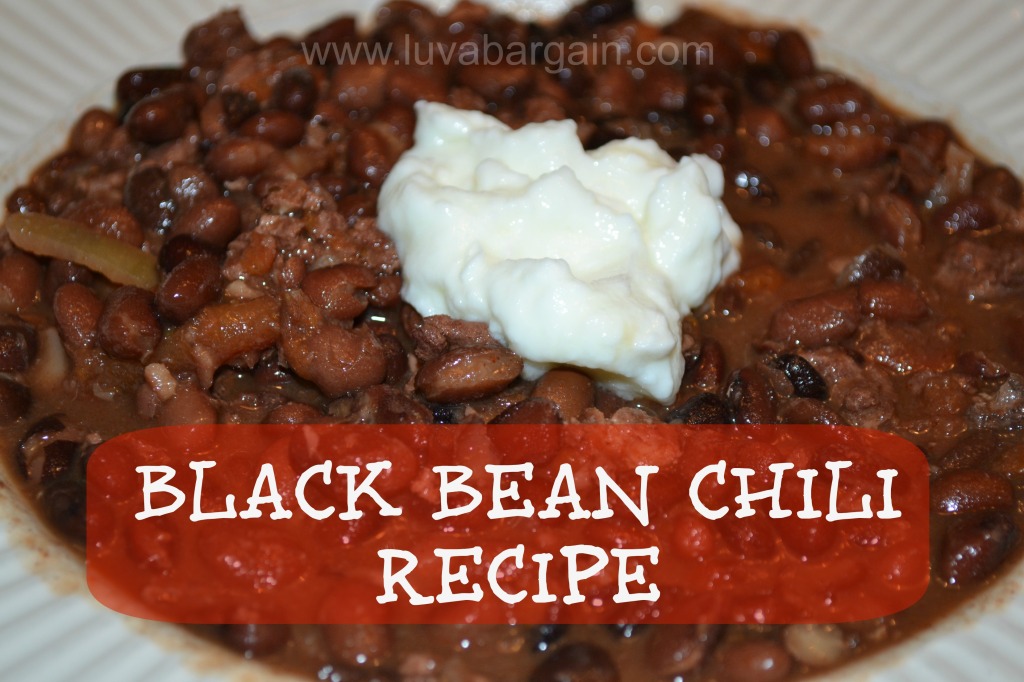 It's Day 7 of my 30 Days of Clean Eating Challenge.  Here is a fantastic recipe for Black Bean Chili that we make often.  It's so easy and it perfect to eat for lunch and dinner.
I like to top mine with a little non-fat plain yogurt (instead of sour cream) and a little sprinkle of shredded cheddar cheese.
You can easily put this in the crockpot too and cook all day (8 hours) on low.  Just brown the turkey meat first and then add all the other ingredients and stir.
Ingredients
1 teaspoon of coconut oil or olive oil
2 cloves of garlic, minced
1 large onion, chopped
2 tablespoon of chili powder
1 teaspoon of cheyene pepper
½ tablespoon dried basil
1 lb. bag of dry black beans (soak 8 – 10  hours prior to using)
4-5 Whole tomatoes, cut into small pieces
1 lb of ground turkey
Directions
1.  In oil, cook onion, garlic and turkey meat until the meat is browned.
2.  Stir in beans, tomatoes, chili powder, cayenne pepper, basil.
3.  Bring to a boil then reduce to low heat and Cover.
4.  Cook for about 2 hours.
Enjoy!