This DIY Vanilla Brown Sugar Scrub is a quick and great DIY scrub that will leave your skin feeling so soft and luxurious.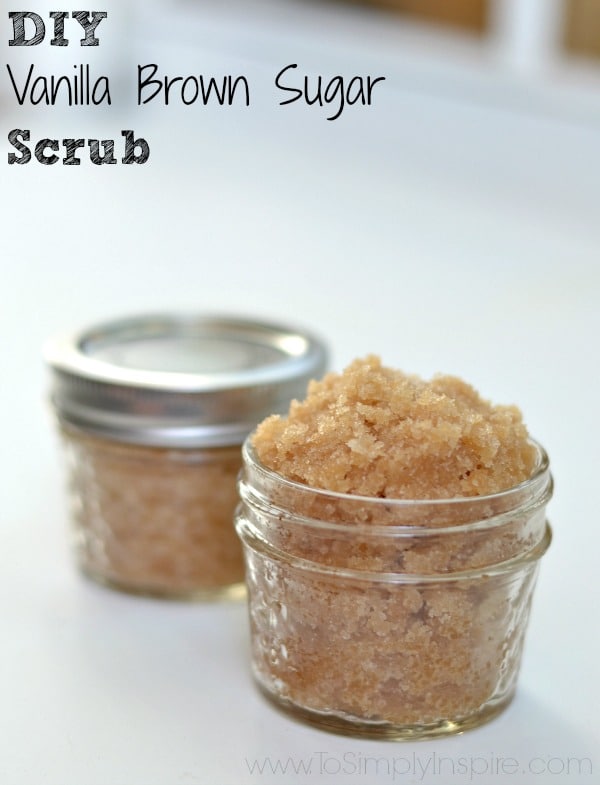 This Vanilla Brown Sugar Scrub is the perfect way to give yourself spa treatment right in your own shower. It's your very own version of Bath & Body Works Warm Vanilla Sugar Scrub!
It's also a wonderful thrifty gift idea for teachers and friends.
Made with inexpensive, simple ingredients you probably have right in your kitchen. Store it in cute little 4 oz mason jars for up to 2-3 months.
To use, just apply a palmful or more to arms, legs, chest, back and shoulders. Rub in a circular motion and then rinse off.
Use a couple of times a week for soft subtle skin all day!
INGREDIENTS
1 cup brown sugar
½ cup granulated white sugar
⅓ cup coconut oil
1 Tbsp. vanilla extract
2 vitamin E capsules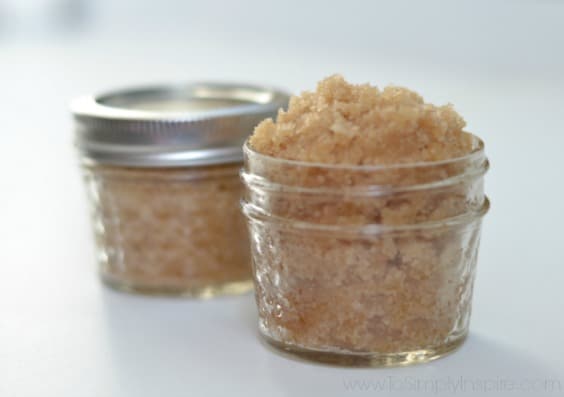 DIRECTIONS
1. Combine all ingredients in a large bowl thoroughly until they are all well combined.
2. To add vitamin E capsule, poke the end with a pin and squeeze the oil inside into other ingredients, discard capsule.
3. Store scrub in an airtight container for up to 3 months.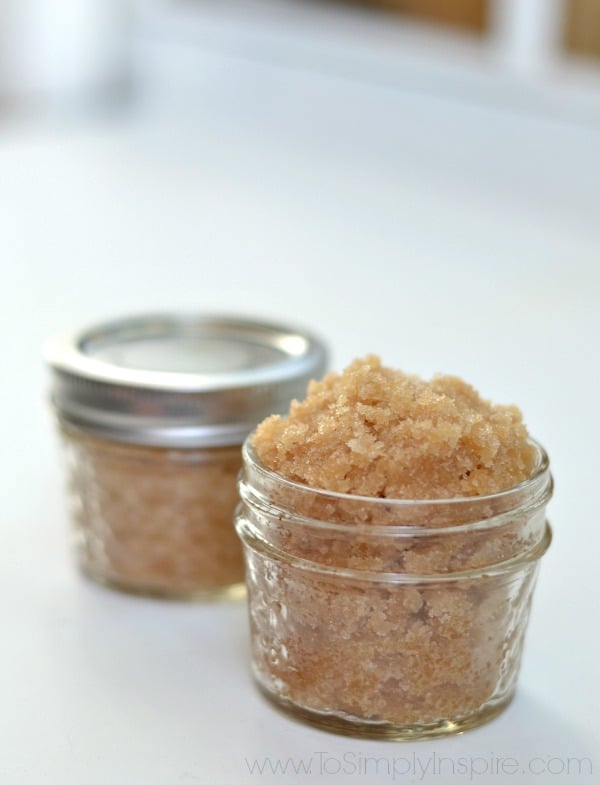 Try these other DIY beauty products too: