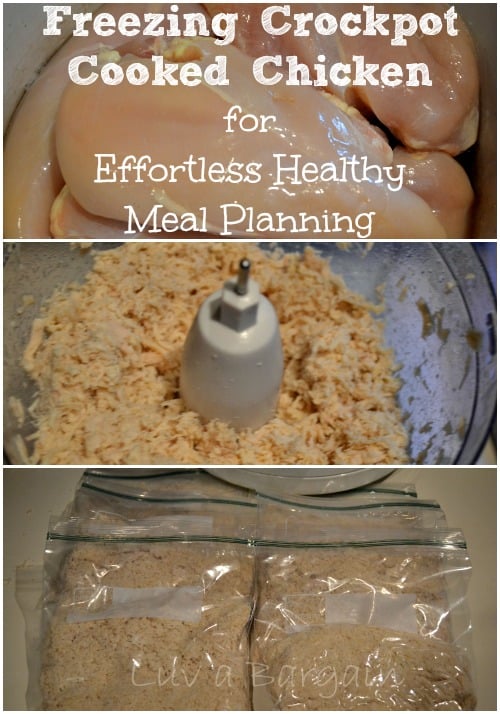 Freezing Cooked Chicken
This is the easiest meal planning tip and will save you TONS of time this Summer with planning your meals! Fill your freezer with pre-cooked chicken cooked in your crockpot and you will be ready to make your healthy dinners.
I use it for chicken casserole, chicken salad, Rice bowls and adding it to my quinoa salad or this great tomato, avocado, cucumber salad and so much more.
Be sure to buy your chicken on sale.  Stock up when it goes on sale for $1.99 / lb and then do this freezer cooking.  Huge savings!
What you need to get started:
Large package of boneless, skinless chicken breast.
Slow Cooker
Food Processor or Stand Mixer
Freezer bags
DIRECTIONS
1. Place all the chicken in the slow cooker with about ½ cup of water.  I sprinkled a little pepper and garlic powder on top.  Add any spices you would like.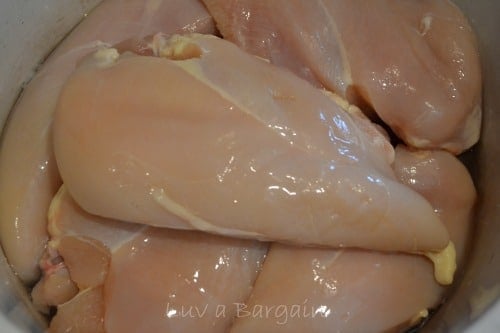 2. Cook for 6 – 8 hours on low or 3-4 hours on high.
3. Remove the chicken from the slow cooker and place one piece at a time in a food processor.  Pulse a few times to get the size chicken pieces you want for your recipes. Pulse for a count of 5 and the food processor will "shred" the chicken.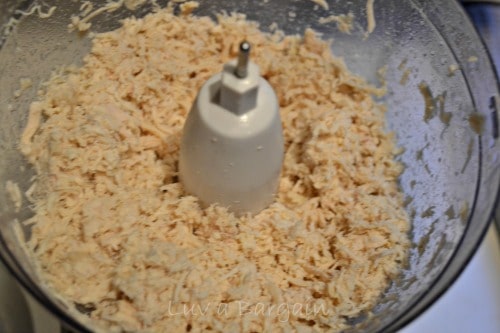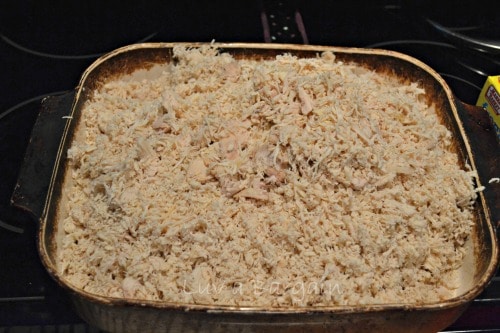 4. Place 1 or 2 cup portions in freezer bags. Be sure to label your bags with the date too.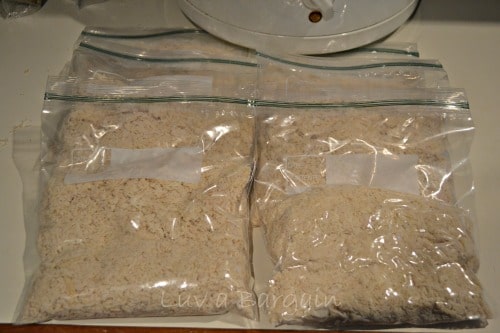 5. You can also save and freeze some of the chicken broth left in the slow cooker too. It's great to use for soups, etc.
Another time saving tip is to freeze several packages of cooked ground turkey to use in other recipes too.