Make your own yummy Homemade Coffee Creamer for a healthier alternative to store-bought creamers. It's easy and quick to make with just 3 simple ingredients.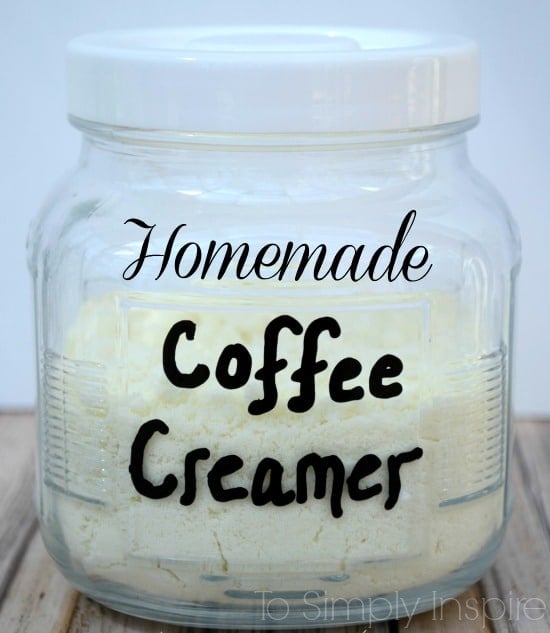 How do you like your coffee?  I am a cream and sugar kind of gal.    I love powdered creamer but I don't like all the ugly ingredients that are listed on it so I have just actually just been using plain fat-free or 1% milk for years.
Have you read what's on the label of the store-bought powdered creamer?  Yuck!

So I started doing some research and playing around with making my own and I am so happy with this 3 ingredient Homemade Coffee Creamer!!
The coconut oil makes it extra creamy! Plus the healthy benefits of coconut oil are fabulous.
Ingredients for this Homemade Coffee Creamer
1 Cup Powdered Milk (or powdered coconut milk )
⅓ Cup Powdered Sugar
1 tablespoon melted coconut oil
If you like more flavored creamer then you can add a teaspoon of powdered vanilla or cocoa powder too 🙂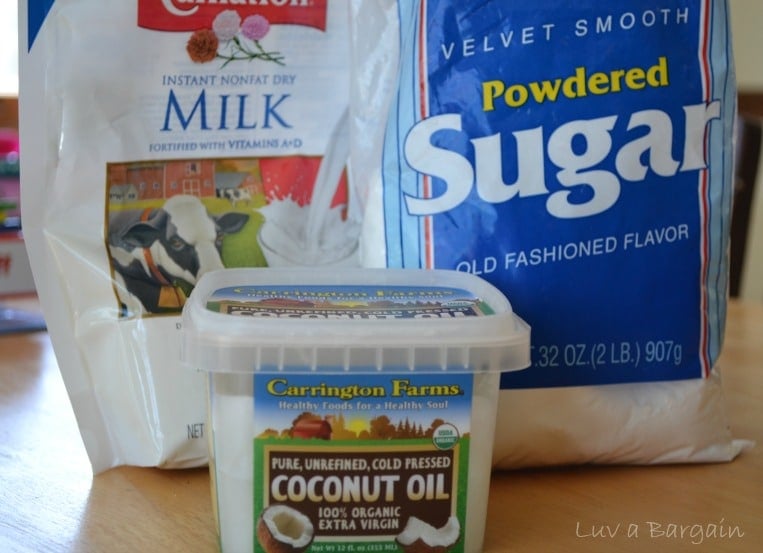 How to Make Homemade Coffee Creamer
1.  Mix together the powdered milk and powdered sugar.
2.  Drizzle the melted coconut oil over the dry ingredients.
3.  Pulse in a food processor for about 1 minute or until fine.   Or you can put it in your jar and shake vigorously.
If there are any slightly bigger pieces, don't worry.  They melt perfectly in your coffee. 🙂
Store in a jar of your choice.
ENJOY!!