Deliciously marinated Italian grilled chicken is simple to prepare and will quickly become a household favorite.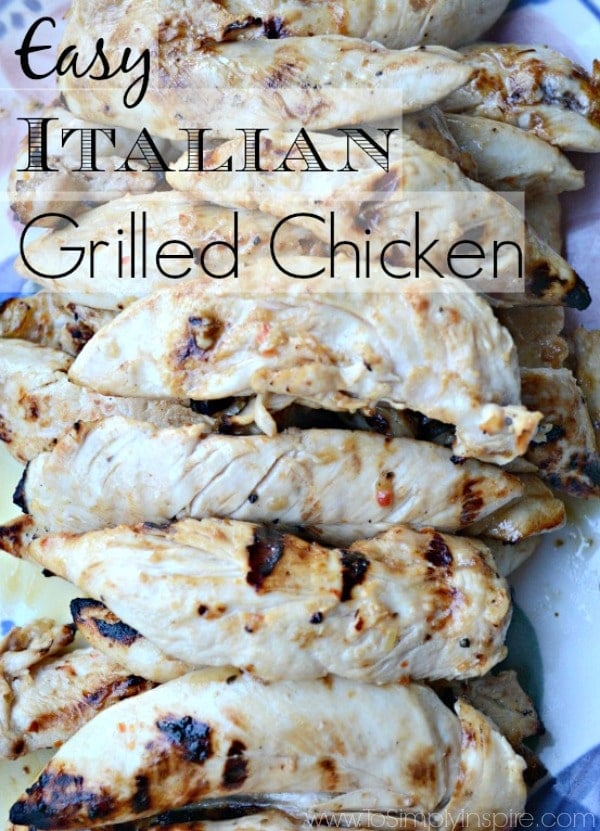 This Italian grilled chicken is my family's favorite, favorite, FAVORITE chicken!  By far!
It's probably the one that I make most for any guests that we have over for dinner too.  It could not be easier either!  Serve it up with some roasted potatoes and a salad for a wonderful healthy meal.
I highly recommend making a double batch so you can have a little extra to use in salads for lunch.
Just 2 INGREDIENTS
Bonesless Skinless chicken tenders or breasts, pounded thin
AND wait for it…..
a bottle of any brand Zesty/Robust Italian Salad Dressing (You can stockpile on this when it's on sale and with coupons and pay $1.00 or so)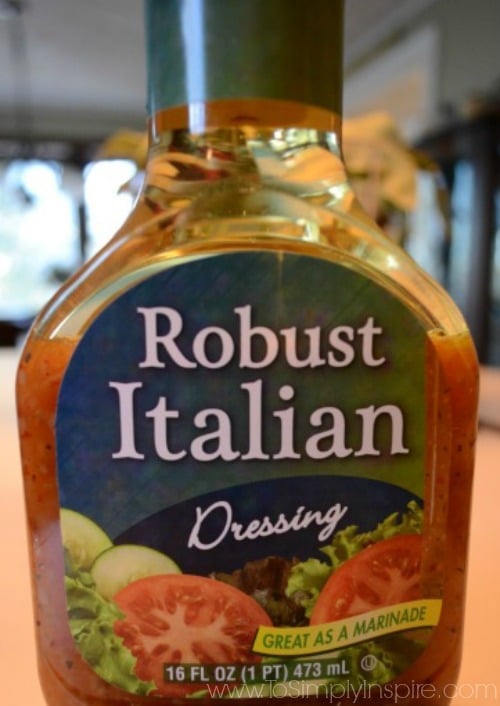 DIRECTIONS
1.  Trim the fat from the chicken and place it in a zip lock bag or glass dish.
2.  Pour enough dressing to cover chicken.
3.  Marinade for at least 6 hours. (more is always better)
4.  Grill
ENJOY!!!