This Layered Taco Dip Recipe is a favorite appetizer every time it made!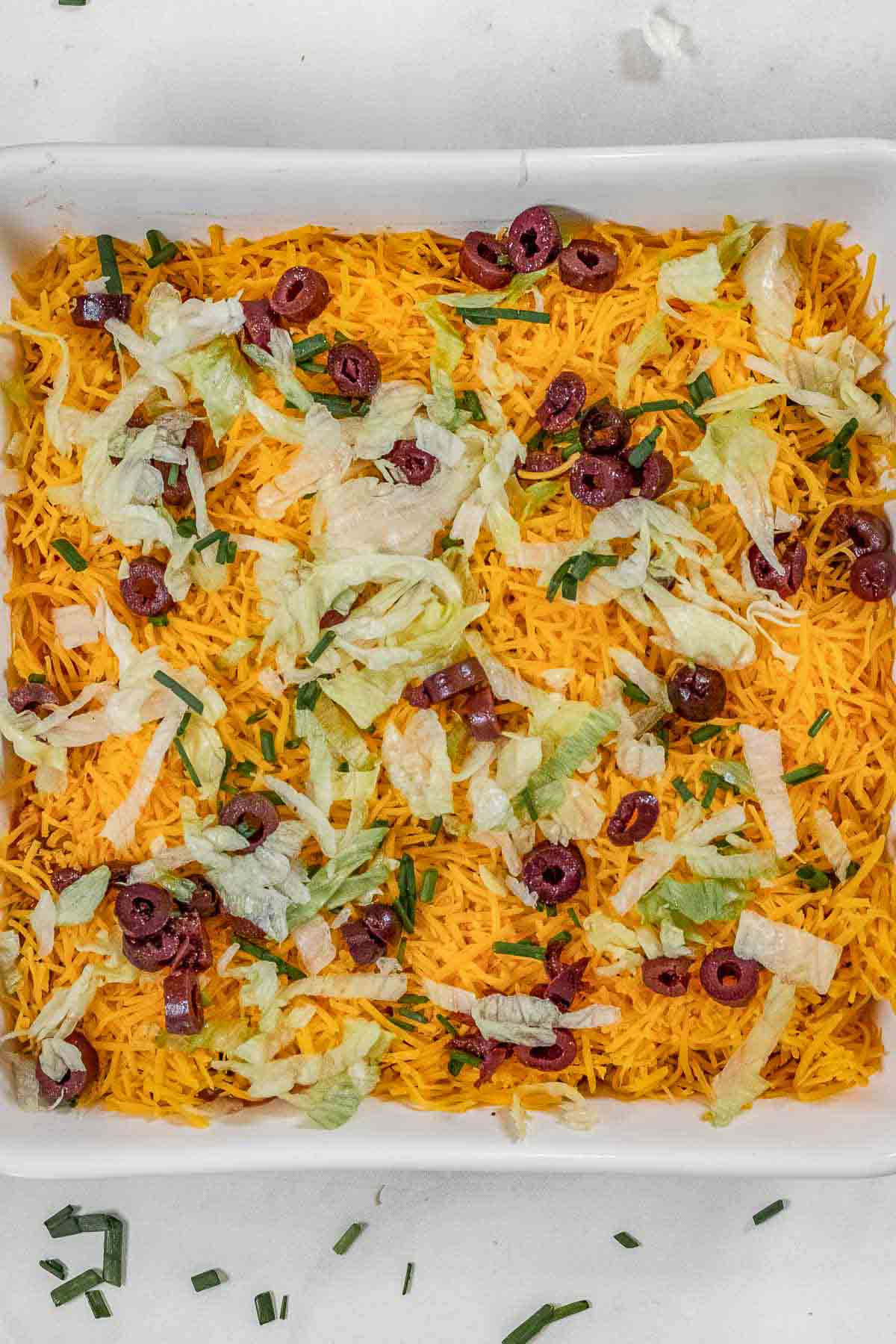 Layered Taco Dip
This is another all time favorite to take to a get together. My sister in law was the first to introduce me to it years and years ago.
But I just made it this week on our big family vacation in Sanibel Island, Florida and thought I would re-post it again for everyone.
You can make it your own with lots of additional toppings. After adding the cheese, you can also add lettuce, sliced scallions, olives, tomatoes…..really anything you like.
It is such an easy, extremely yummy appetizer!
Ingredients
(1) 8 oz pack of cream cheese, softened (I use 1/3 less fat)
(1) 16 carton of sour cream (again I use light)
1 pack of taco seasoning
8 oz of shredded cheddar cheese
8 oz jar of salsa Salsa
Optional toppings:
Lettuce
Scallions
Olives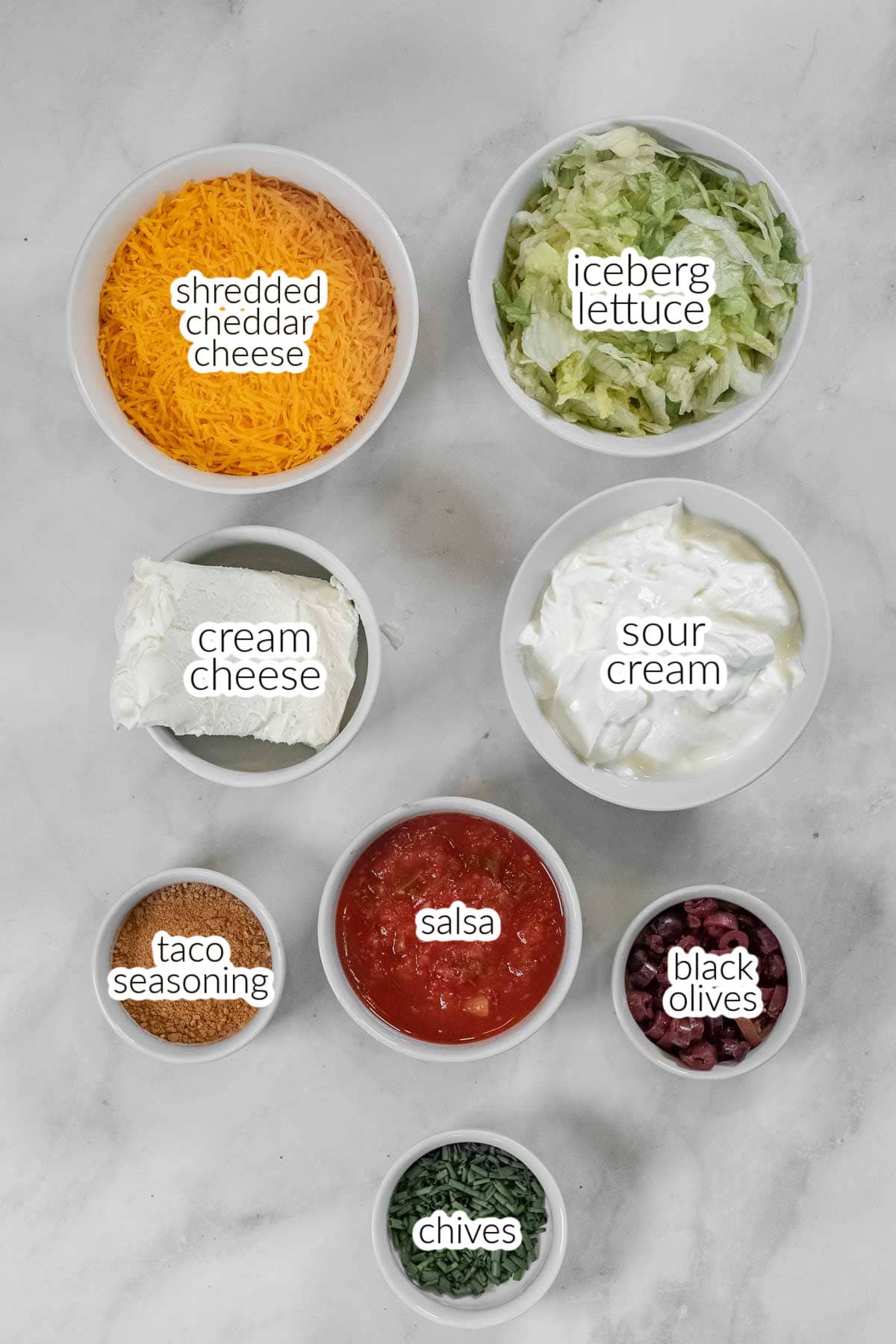 Directions
1.  Mix cream cheese, sour cream and taco seasoning pack together in a bowl. You can just use a fork or you can use a hand mixer.
2.  Spread mixture into a 9 x 12 dish
3.  Spread a layer of salsa over top
4.  Sprinkle cheese in top of salsa
5.  Add any other optional toppings that you prefer.
6.  Refrigerate for about 30 minutes before serving.
Serve with tortilla chips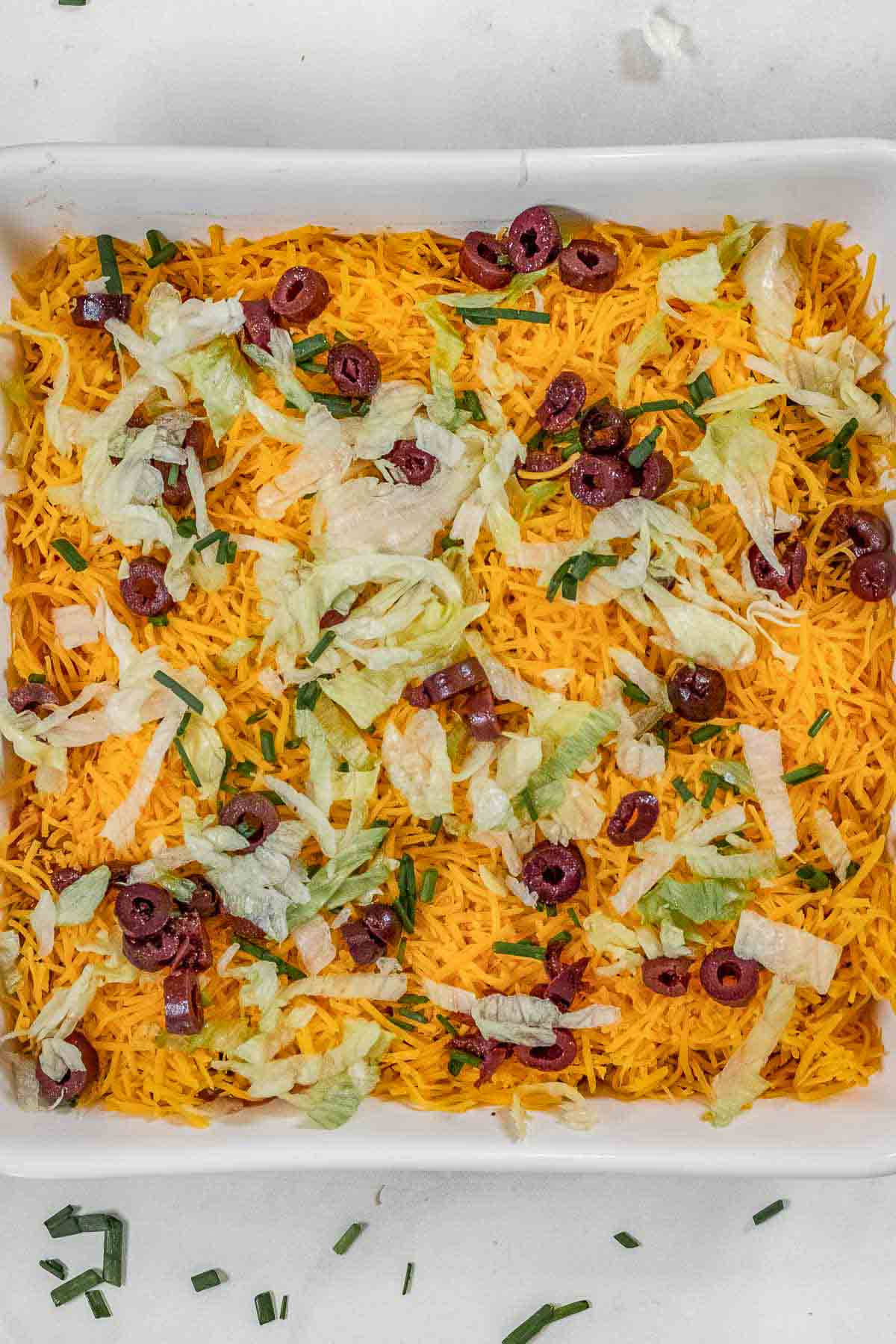 Layered Taco Dip Recipe
Ingredients
(1) 8 oz pack of cream cheese, softened (I use ⅓ less fat)
(1) 16 carton of sour cream (again I use light)
1 pack of taco seasoning
8 oz of shredded cheddar cheese
8 oz jar of salsa Salsa
Optional toppings:
Lettuce
Scallions
Olives
Directions
Mix cream cheese, sour cream and taco seasoning pack together in a bowl. You can just use a fork or you can use a hand mixer.
Spread mixture into a 9 x 12 dish
Spread a layer of salsa over top
Sprinkle cheese in top of salsa
Add any other optional toppings that you prefer.
Refrigerate for about 30 minutes before serving.
Serve with tortilla chips