Nothing is better than a great homemade Slow Cooker Chicken Teriyaki. Serve over rice for another wonderful, healthy dinner choice.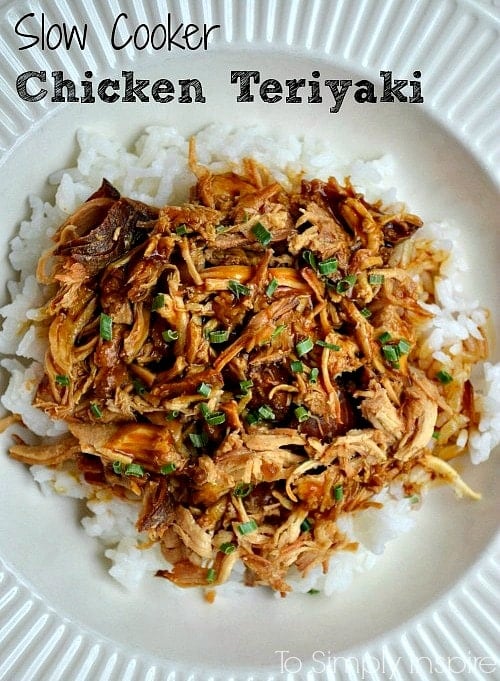 Easy Slow Cooker Chicken Teriyaki
This chicken teriyaki was the hit of the week in our house!  It is so nice to hear everyone happily tell me how much they like something new.  Thank you. Thank you very much my sweet family!
I really love that I can make the teriyaki sauce so easily without buying a bottle at the stove.  It is so much easier than I thought too!
Plus the fact there is no high fructose corn syrup or other artificial ingredients that you may find in store bought versions.
Just load it all in your slow cooker in the morning and be ready for a healthy meal on the table at dinner time.
We love it serve over a rice and even add a little broccoli (minus the parmesan).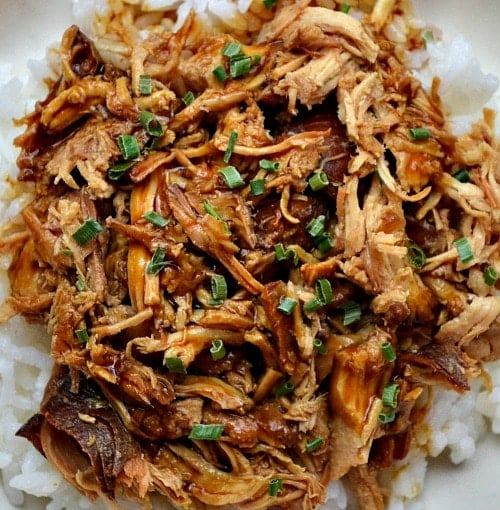 Ingredient for Chicken Teriyaki
4 chicken breasts
1/2 cup honey
1/2 cup low sodium soy sauce or coconut aminos for a gluten free version
2 garlic cloves, minced
1 small yellow onion, chopped
1/4 cup red wine vinegar
1/2 TBSP ground ginger
1/8 tsp ground black pepper
1 TBSP cornstarch
3 TBSP water
How to Make Slow Cooker Chicken Teriyaki
In a bowl mix together the honey, red wine vinegar, soy sauce, garlic, onion, ground ginger and pepper.
Add the chicken and turn to coat both sides with the sauce.
Cook in a Slow Cooker on low for about 4-5 hours
Remove from the Slow Cooker and shred the chicken with a fork. Then set aside.
Pour the remaining sauce through a fine mesh strainer
to strain out the onion and garlic chunks.
Transfer this remaining liquid into a medium sauce pan
and heat on the stove to medium heat.
Whisk together the cornstarch and cold water in a separate little bowl.
Once the sauce on the burner starts to boil, slowly pour the cornstarch mixture in, stirring constantly.
Return to a boil and then reduce to low and simmer for about 4 minutes until thickened.
Pour half the sauce over the chicken and mix together.
When you serve the chicken over rice, drizzle more sauce over the top for extra yumminess!  Add broccoli for a perfect veggie.
ENJOY!!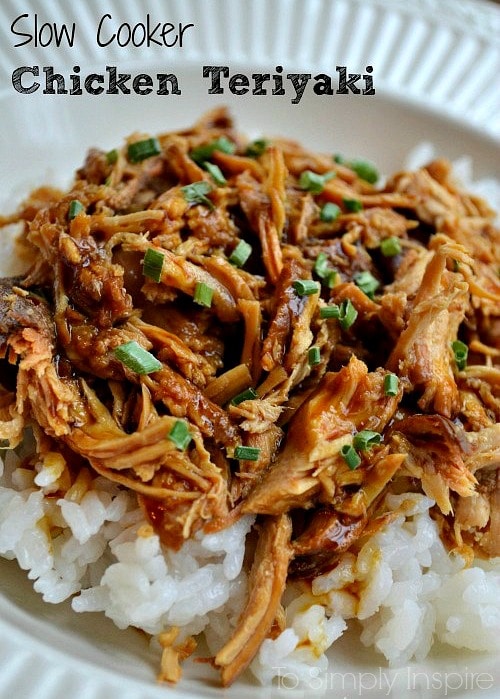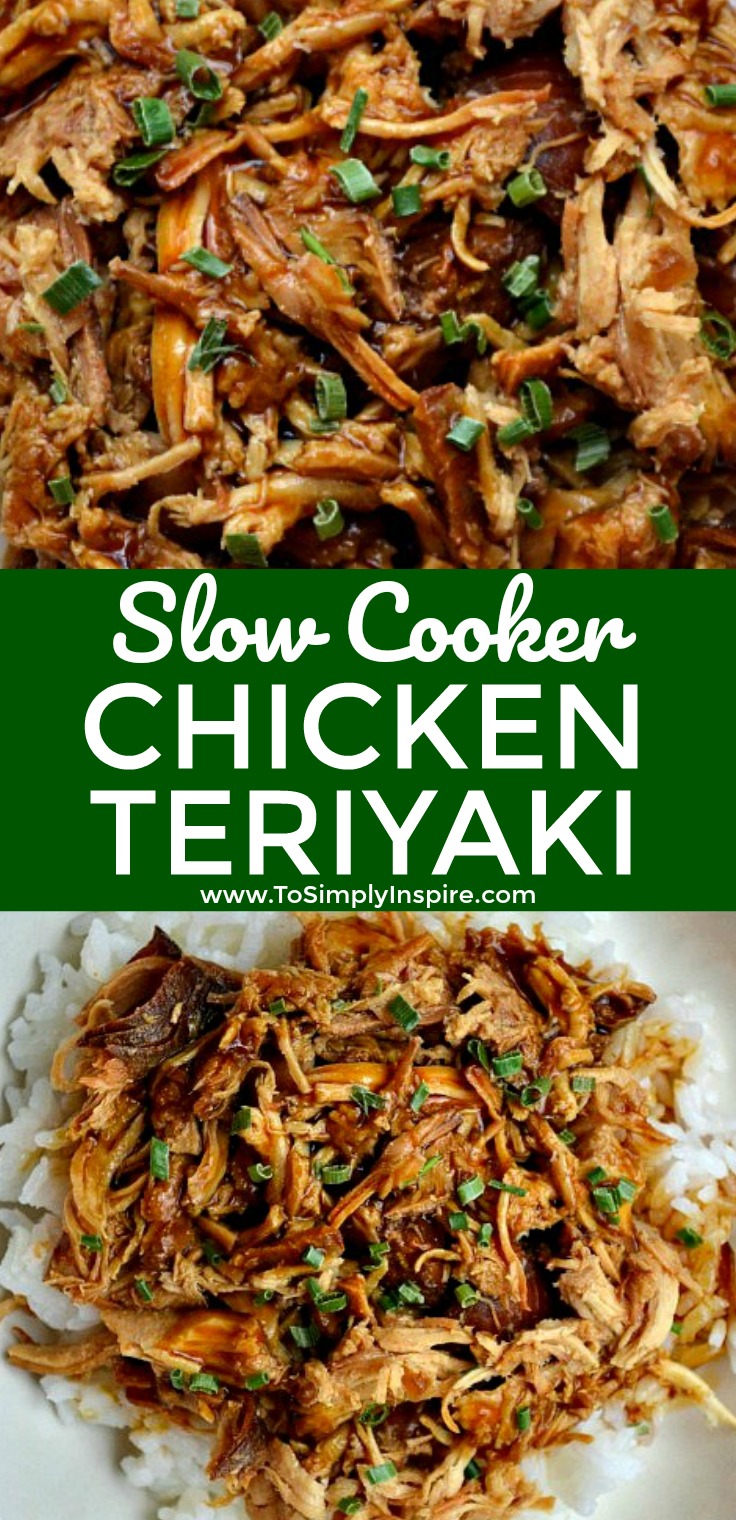 Adapted from Gimme Some Oven
Try these other Popular recipes too!