These scrumptious slow cooker saucy meatballs are a hit at any party. The sauce is made with 2 simple ingredients you most likely have in your refrigerator.
It's the time of year for parties with friends and family. Easy appetizers like these meatballs in ketchup and jelly sauce and this taco dip or tare always on my list since I would much rather be joining in the fun than slaving in the kitchen.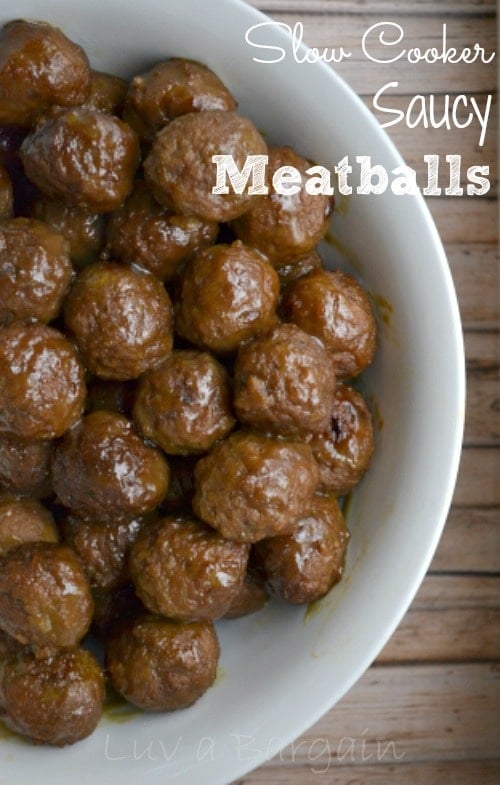 These Slow Cooker Saucy Meatballs were always one of my favorites growing up. My mother used to make this recipe for her office party every year using little wieners instead of meatballs. I begged for her to save me a plateful.
The sauce ingredients might make you say….really?  All I can say is yes! My grandmother used to make it. The ladies from her church all made it too. It's that old of a classic recipe that you must try!
It is literally equal parts grape jelly and yellow mustard. That's it! It tastes so much fancier than it is!
To make it even more super simple, I used frozen meatballs.  You can find gluten free varieties if you need to by the way.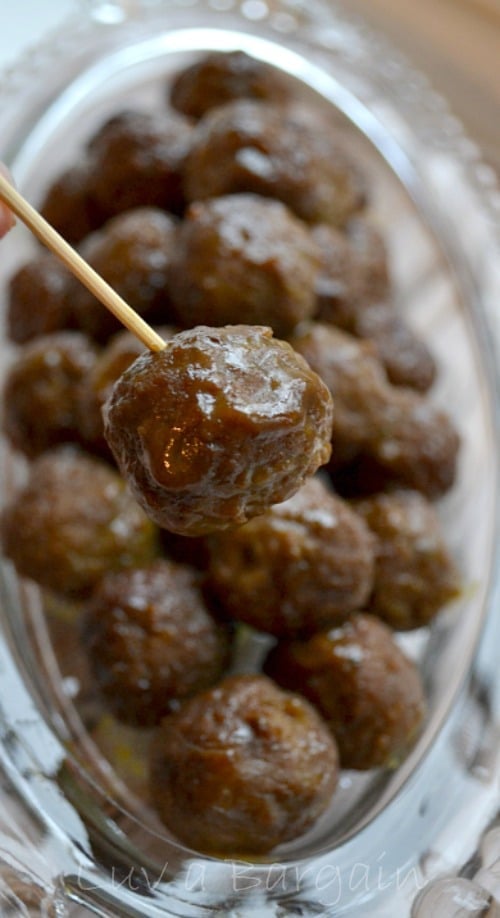 How to Make These Easy Slow Cooker Meatballs
Simply add the frozen meatballs to your slow cooker.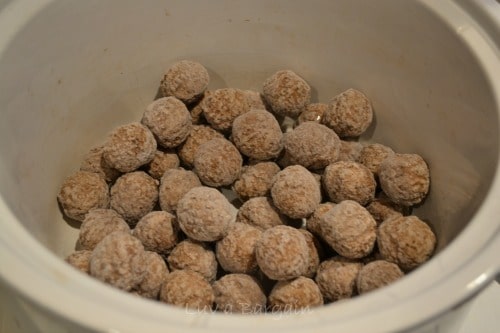 Then mix 1 cup of Grape Jelly and 1 cup of Yellow Mustard together in a small saucepan.
Heat until jelly has melted and sauce is thoroughly combined.
Pour the sauce over the meatballs.
Cook for 3-4 hours on High.
If you are having a party or taking them to a party, you can keep them on warm in the slow cooker and just have guests scoop them out and enjoy.