Using dried beans is not only a healthier option than the high-sodium canned versions but also much, much cheaper.   My bag of dried chickpeas cost $1.79 at my local grocery store.
After I have soaked and cooked them, I have 7 cups of beans!  I cook my own chickpeas and freeze them about twice a month to make sure I have them for my recipes.
I have a new found love of chickpeas.  I not only eat them in salads, but I make these fabulous Maple Cinnamon Roasted chickpeas as a healthy snack. And did you know that you can bake with chickpeas instead of flour for a gluten free option. These Healthy Gluten Free Brownies are so yummy.  No one knows they are made with chickpeas.
To soak and cook your own chickpeas is very easy. Here's what you do:
1. Put the dried beans in a large bowl and cover them with about twice the water and cover with a dish cloth and soak them overnight.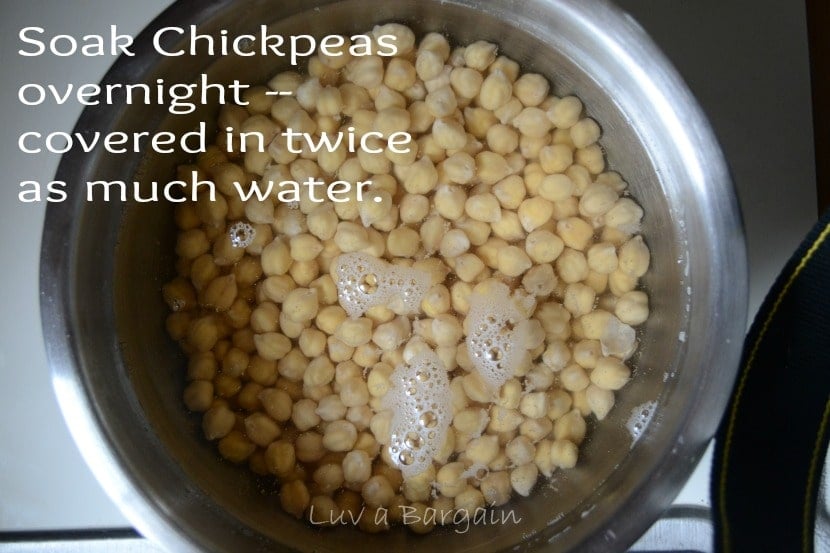 2. Then drain the beans into a colander and rinse.  Look through them carefully to make sure no pebbles got into the bag.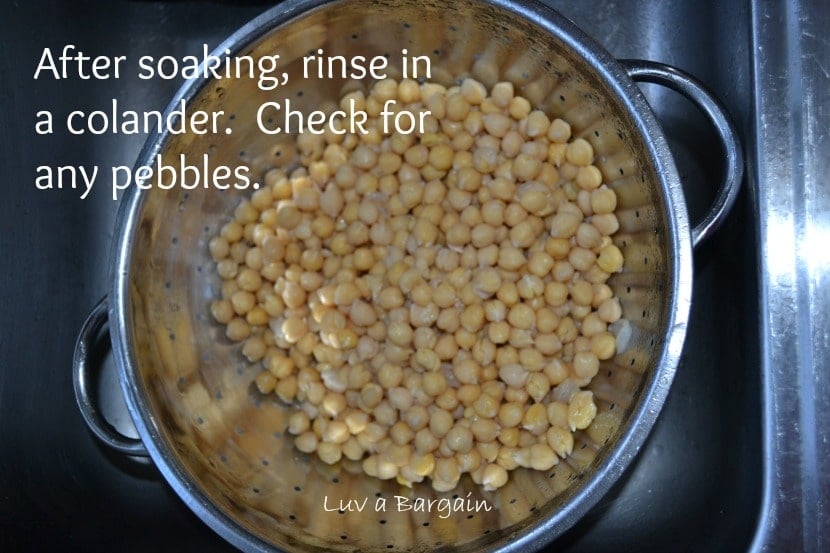 3,. Place them in a large pot and cover with water at least 2 inches above the beans.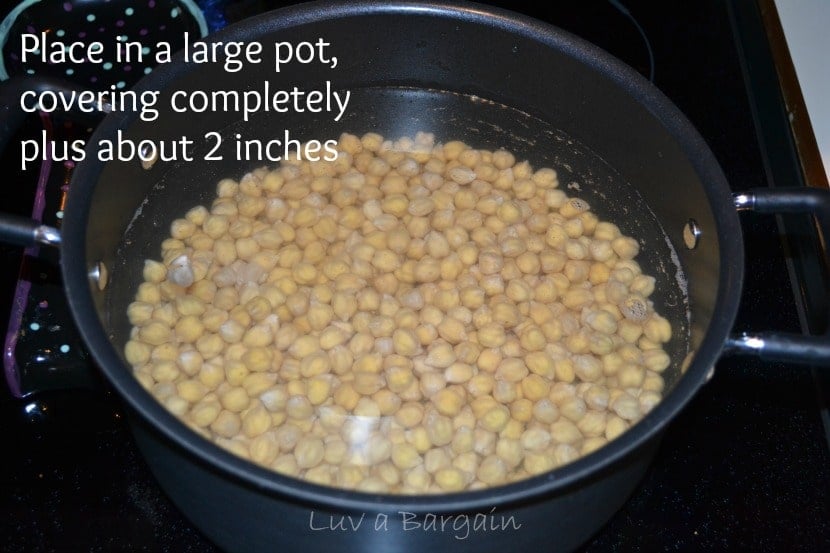 4. Bring them to a boil and then reduce the heat to low and simmer for 60 minutes.   Check occasionally to make sure your water doesn't get too low.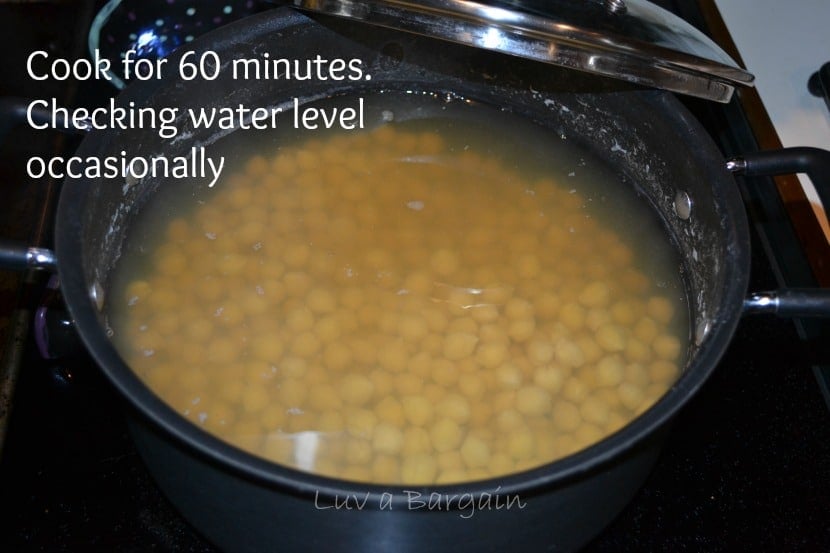 7. After the beans have cooked for 60 minutes, drain them into a colander and rinse them with cool water.
8.  Freeze them in zip lock bags or refrigerate them for up to 4 days.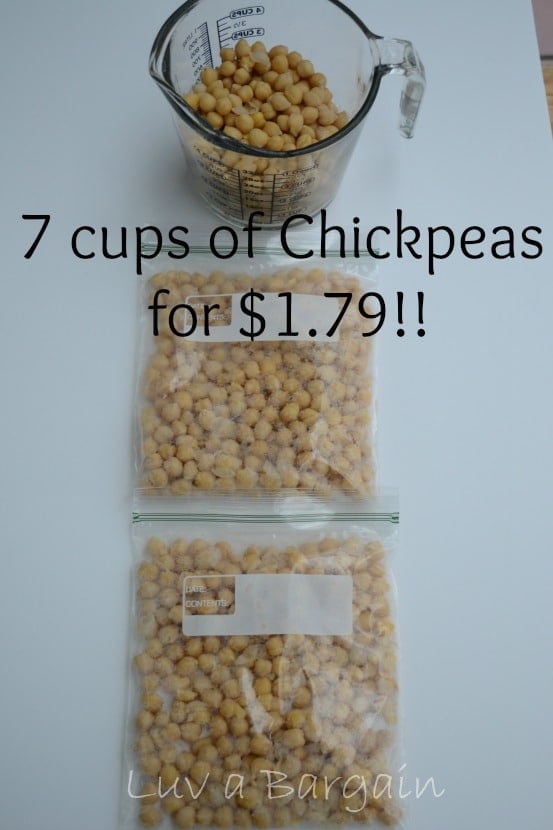 A quick tip on freezing chickpeas.  If you lay them out flat on a cookie sheet covered with parchment paper and put them in the freezer for about 20 30 minutes before placing them in the freezer bag and they will not stick together when they freeze.  This is better if you want to roast them or use them in a salad.
If you are using them in a recipe, like hummus, falafal, or as a flour, you can freeze them any way you want since it doesn't matter if they are whole or not.