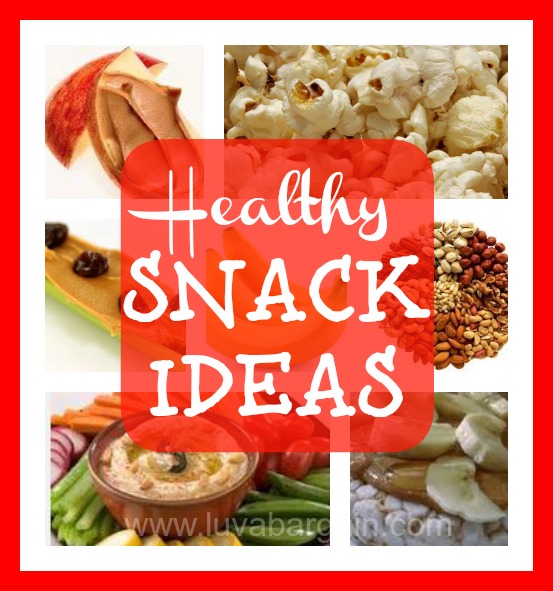 Day 8 of my 30 Days of Clean Eating Challenge.  I wanted to share several Clean Eating Snack ideas with you.
It's that time between breakfast and lunch or between lunch and dinner and I'm hungry.   I need my little snack meal.  Yes, even us adults need to make sure we get our snack….this is by no means meal-size though.
Did you know that you should be eating something healthy every 2-3 hours?   When you do, it increases your metabolism and helps you burn more fat!  You are actually telling your body that it is not going to starve.  When you skip meals or don't eat often enough, your body actually works against you.  It stores any fat it gets for energy it will need.
Here are my go to snacks…choose one of these mid-morning and then again mid-afternoon.
1.  A handful of Raw (or Roasted with no Salt)  Almonds, Cashews, Walnuts, Pecans with raisins. I keep a bag of my own mixed trail mix on the counter.
2. Raw Carrots, Red Bell Peppers,Broccoli, Cucumbers, Squash, Radishes with all-natural Hummus
3. Raw Celery with all-natural Almond or Peanut Butter …and a few raisins 🙂
4.  Smoothie – our favorite is strawberry / blueberry / banana with about ¼ of plain yogurt. (Bags of frozen fruit are perfect to keep on hand for these)
5.  Apple or applesauce with all natural peanut butter
6.  Brown rice cake with all-natural Almond or Peanut Butter.
7.  Plain no-fat yogurt with strawberries, bananas and granola ..and a little honey.
9. Banana with all natural peanut butter
11. Pumpkin Chocolate Chip Muffin
12. An Orange