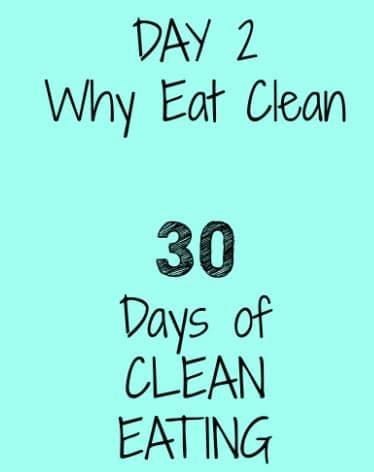 Disclaimer: I am not a nutritionist or dietary professional. This information is solely from my own reading and interpretation and my personal opinion.
Understanding what we eat and why we eat it is so important. You are probably familiar with this information but just in case, I wanted to explain a few very important things as we get started on Day 2 of our 30 Days to Clean Eating series.
Eating clean has so many benefits that go far beyond just the weight loss….. which is inevitable.  It is not a diet. It's a lifestyle of eating.  Making choices that are better for your health.  Along with the weight loss, you will sleep better, you will improve your skin, regulate your blood sugar, fight cancer growth and even help with your mood.
Below is a little more information that is very important to know.
Fat is a great fuel source for the body. Three times better than carbs. Your body will store as much fat as possible because it is such a valuable energy source, but it has to be broken down to be used.  Fats you need are found naturally in meats and certain other sources such as nuts, oils, olives, seeds, etc. Therefore, you need VERY LITTLE of it added to your diet.
Simple sugars on the other hand are ready to burn right away. BUT, unless you are in the middle of a strenuous workout, your body stores any simple sugars as fat. All sugars, corn syrup, fructose (fruit juices), high fructose corn syrup, etc…. will turn to fat if not used right away.
Next is carbs.  Bread, pasta, fruit, rice, flour, oats, potatoes, etc. Are carbohydrates bad? No, I don't think at all UNLESS you add fat and or sugars to them! Carbs are the bodies second best fuel source. If sugars are added carbs, it will use the sugar first for energy and store the rest as fat. If fat is added to carbs, it will store the fat and use the carbs for energy therefore adding to your fat storage. If it's just clean carbs, your body it will burn that.
Now for Proteins. Protein has very little energy to burn for the body. Protein builds and repairs muscle and that is its primary function… not fuel. So teaming protein and carbs without sugar is a great combination. Lean chicken and turkey, fish, grass fed beef, beans and lentils are all good sources of protein.
If you are just getting started, be sure to read Day 1 – What to Buy .
And be sure to check out all the Clean Eating Recipes I have so far.
Here are a few meal ideas for you:
Breakfast Idea: Egg Whites with Spinach and Mushroom (no Butter, I use Coconut Oil)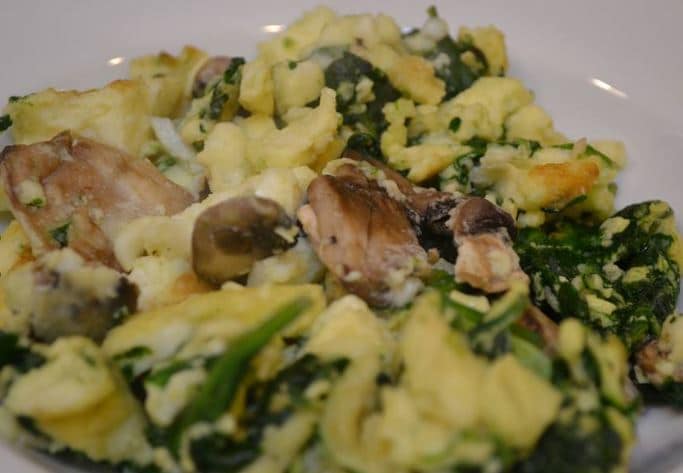 Lunch Idea – Chicken, Avocado, Cucumber, Tomato Salad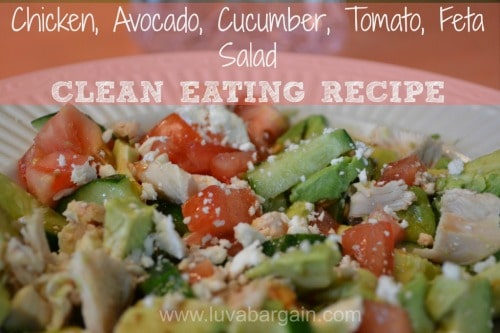 Dinner idea – Broiled Steelhead trout or salmon over brown rice with avocado, cilantro and fresh salsa