Instant Pot Sweet Potatoes are perfectly creamy and tender when made in the pressure cooker and they are ready a half the time.   You will never make them any other way again!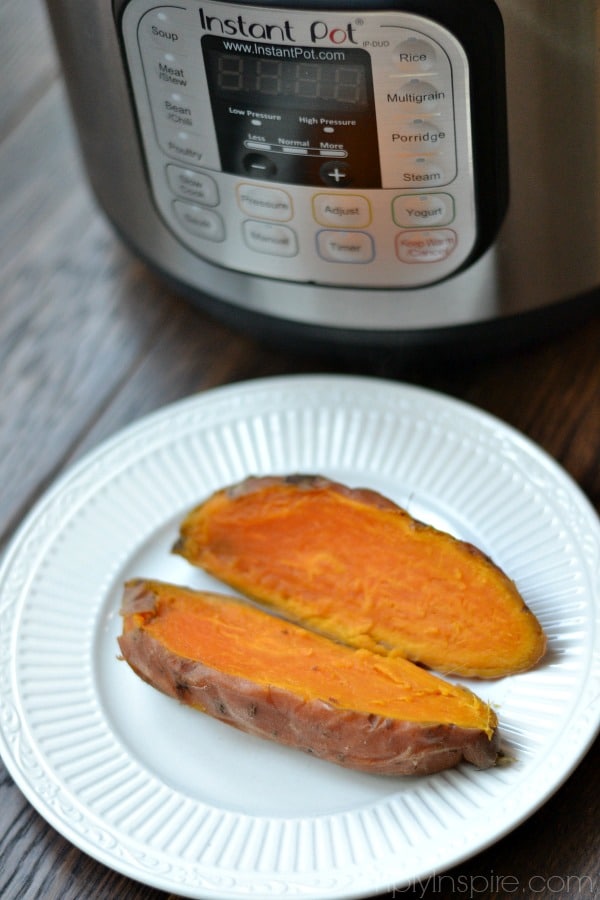 Instant Pot Sweet Potatoes
I feel like I'm one of the last to get ones but I finally own an Instant Pot!
I kept telling myself that I didn't want or need one so I completely avoided looking at all the recipes that kept popping up on Pinterest and Facebook daily (even if they did look so delicious and easy).  I was really pretty stubborn about it.
But thanks to Hubby, we are now proud owners. We were at HomeGoods a couple of month ago and there it was.  The only one on the self.  For an amazing price.  And he couldn't resist.  I was still hesitate for some odd reason.
He happily learned how to use it all by himself.  I watched.  I became intrigued with his excitement.  And now, I sit here shocked at how in love I am with this amazing little appliance!
I love how easy it cleans up as well.  I highly recommend the one with a removable stainless steel pot!
One of the first things to try for us was sweet potatoes.  We eat them so often and they do take a while to cook in the oven so it was a go for me.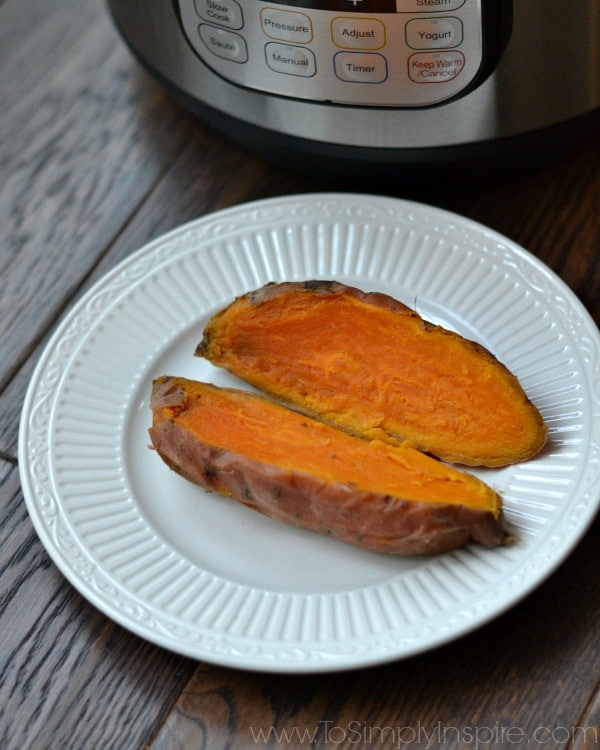 I can't believe how easy and how perfect these Instant Pot Sweet Potatoes turned out in over half the time as in the oven!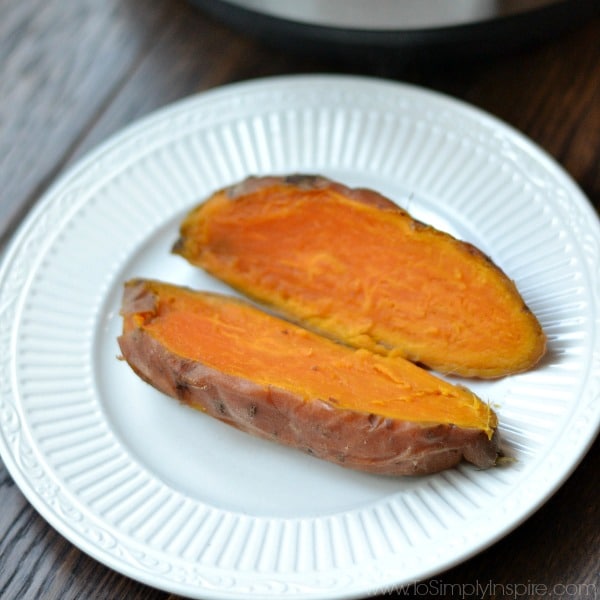 They are extra creamy!  I know you can cook potatoes in the microwave quickly too but they never turn out as creamy as this.
You know what this means? I am going to be cooking everything I can in the Instant Pot from now on.  So, be on the lookout for many more of my staple items how-to's coming up over the next few weeks.
What you need to Make Instant Pot Sweet Potatoes
4-6 sweet potatoes
1 cup of water
Steamer basket that comes with the Instant Pot
How to Make Instant Pot Sweet Potatoes
Scrub the sweet potatoes clean with a brush, like this one I love, until clean
Place steamer basket (the one that comes with the Instant Pot works great) in the bottom of the Instant Pot.
Place the potatoes on top of the basket.
Secure the lid and turn valve the to seal.
Use the manual mode of the Instant Pot and use the + or – sin to set to cook on high pressure for 15 minutes.
Allow pressure to "release naturally" – takes about 10 minutes.
Once the little pressure valve lowers all the way down, remove lid and serve immediately.
Store in an air tight container.
If you have one, what do you like to make in your Instant Pot the most?