If you are on the look-out for new Cauliflower recipes, any of these 20 recipes will lighten up your tastebuds and make this ultra healthy, low carb vegetable a new weekly favorite.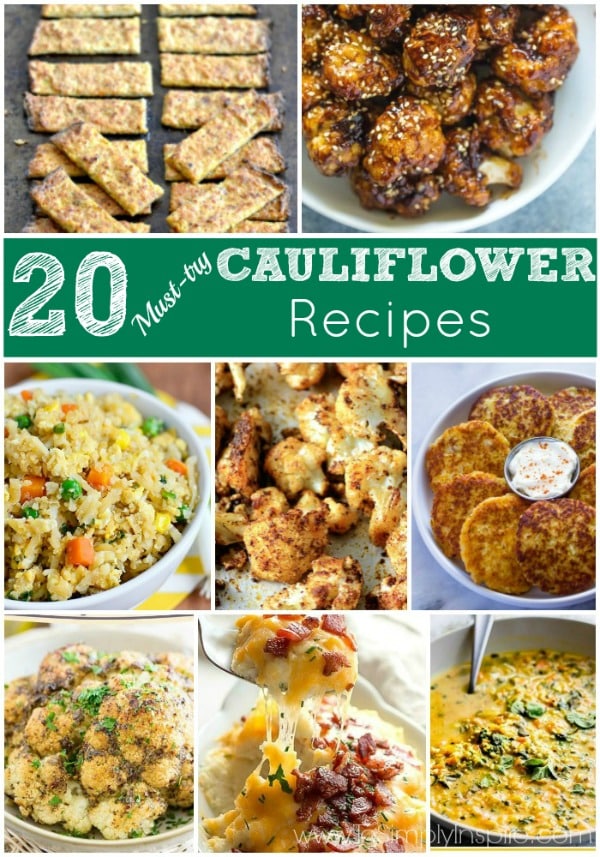 I'm on a cauliflower kick again.  After making these Cauliflower Tots last week, I went on the hunt for more cauliflower recipes to add to my arsenal.
The variety of cauliflower recipes on Pinterest continues to grow and grow as this once boring cruciferous vegetable has become so much more popular.
Cauliflower is such an amazing, versatile vegetable that is very low-carb. If you are trying to lose weight, it is the perfect alternative to rice, pasta and potatoes. One cup has a whopping 29 calories!
Packed with vitamin C, cauliflower has many other essential vitamins, minerals and fiber plus cancer fighting antioxidants.
If you need some ideas of how to get this fabulous superfood into your diet more often, below are 20 cauliflower recipes that you must try: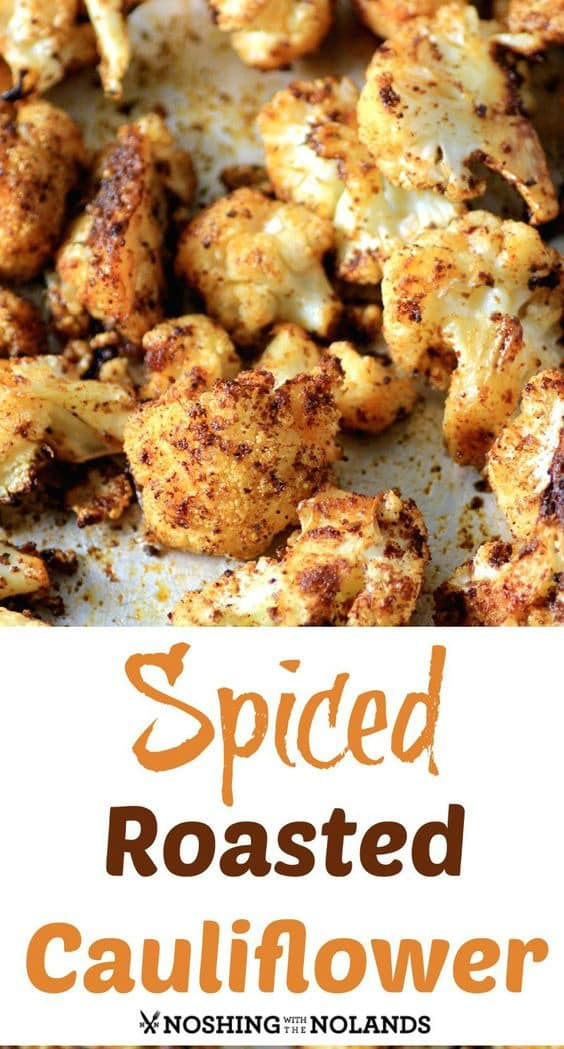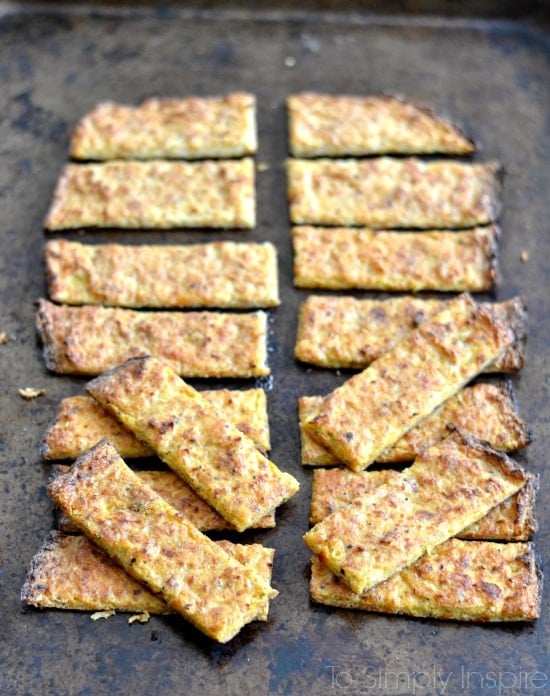 Cauliflower Breadsticks Recipe from To Simply Inspire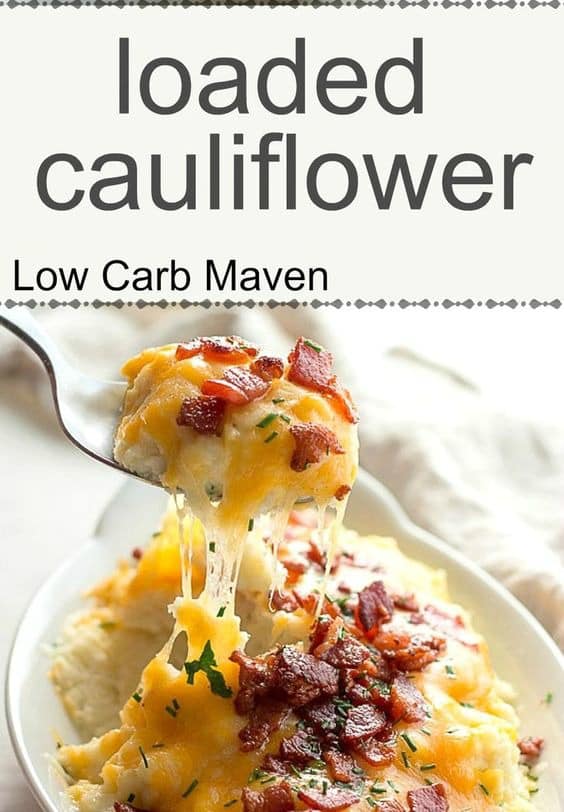 Loaded Cauliflower from Low Carb Maven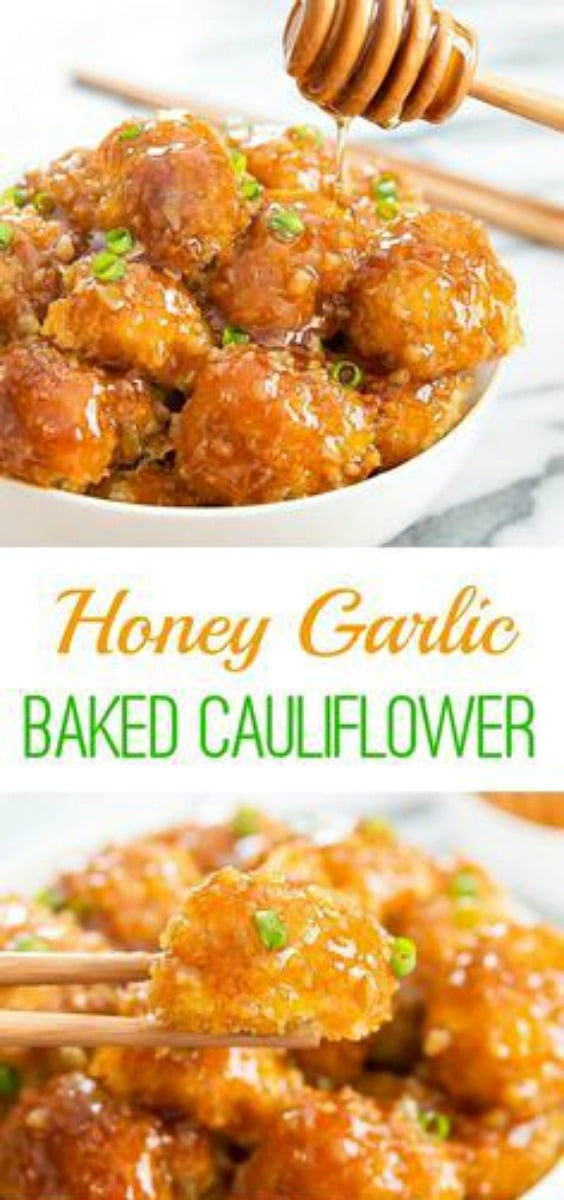 Honey Garlic Baked Cauliflower from Kirbie Cravings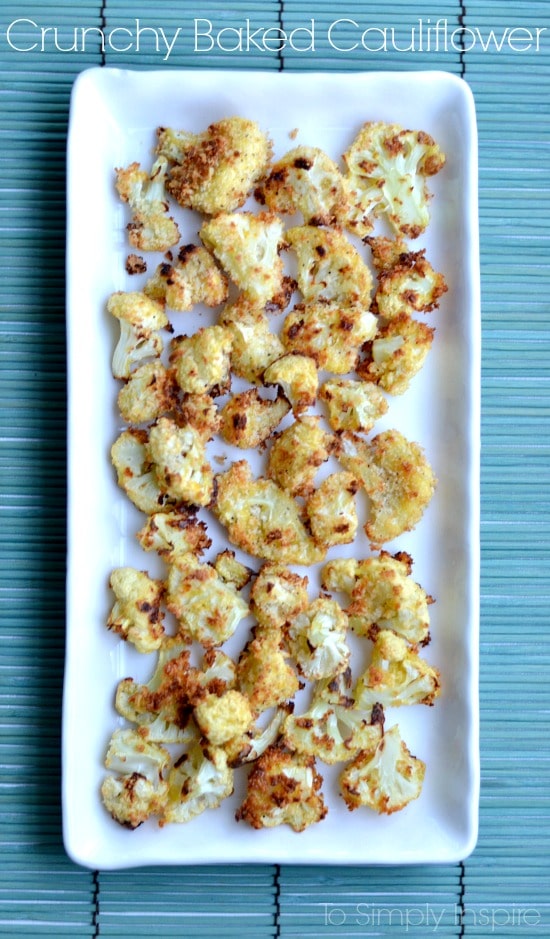 Crunchy Baked Cauliflower from To Simply Inspire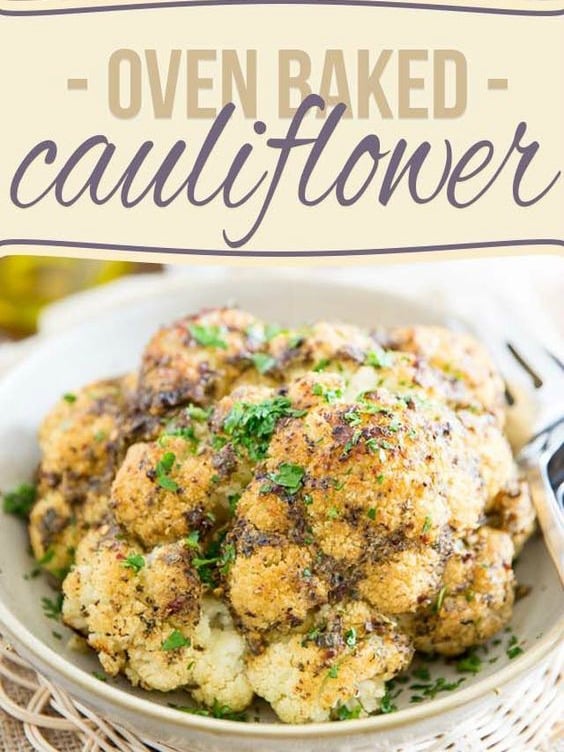 Oven Baked Whole Roasted Cauliflower from The Healthy Foodie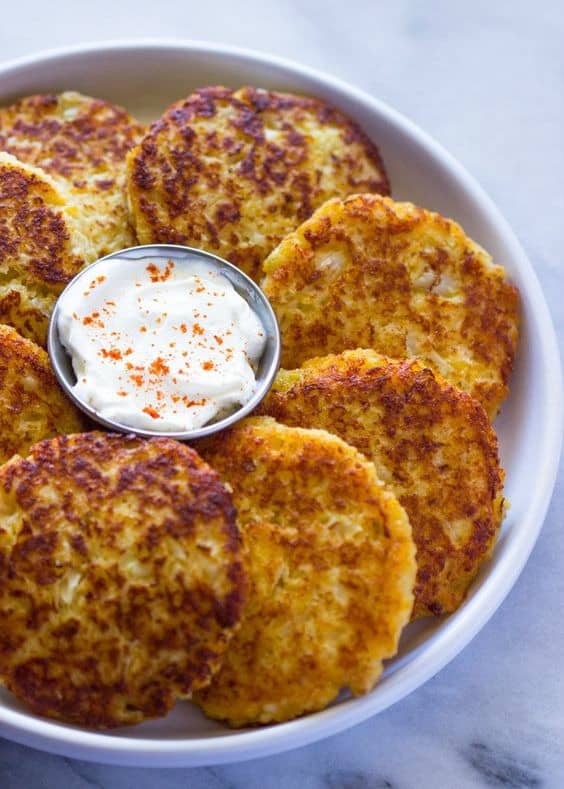 Cauliflower Cheddar Fritters from Gimme Delicious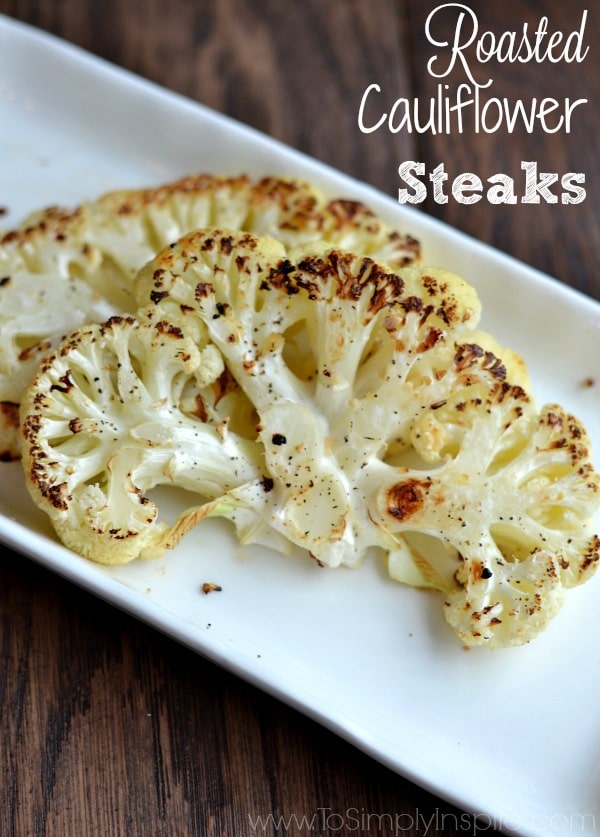 Roasted Cauliflower Steaks from To Simply Inspire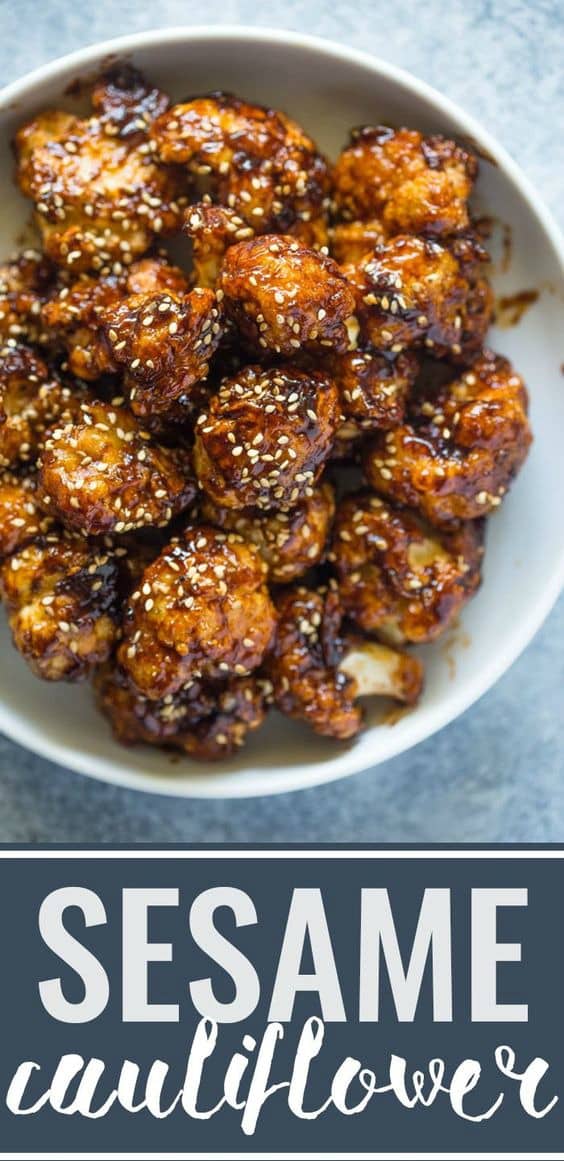 Sesame Cauliflower Bites from Gimme Delicious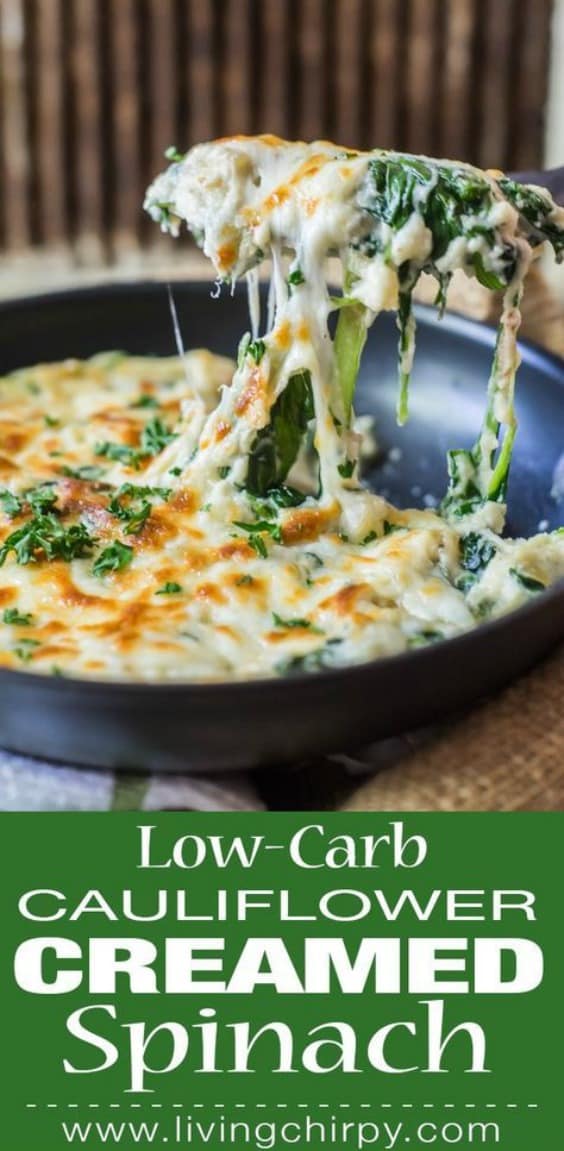 Low-Carb Cauliflower Creamed Spinach from Living Chirpy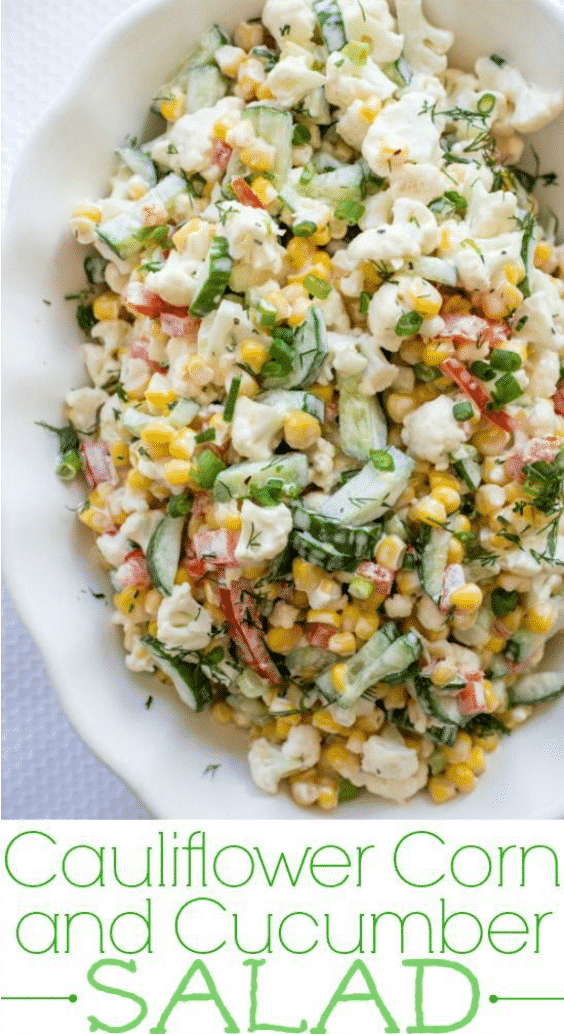 Cauliflower Corn and Cucumber Salad from Valentina's Corner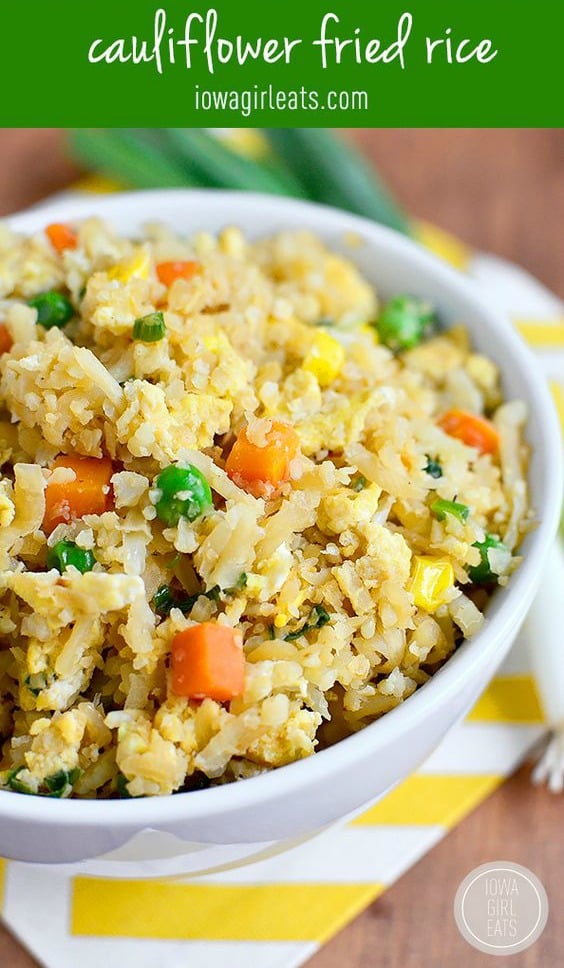 Cauliflower Fried Rice from Iowa Girl Eats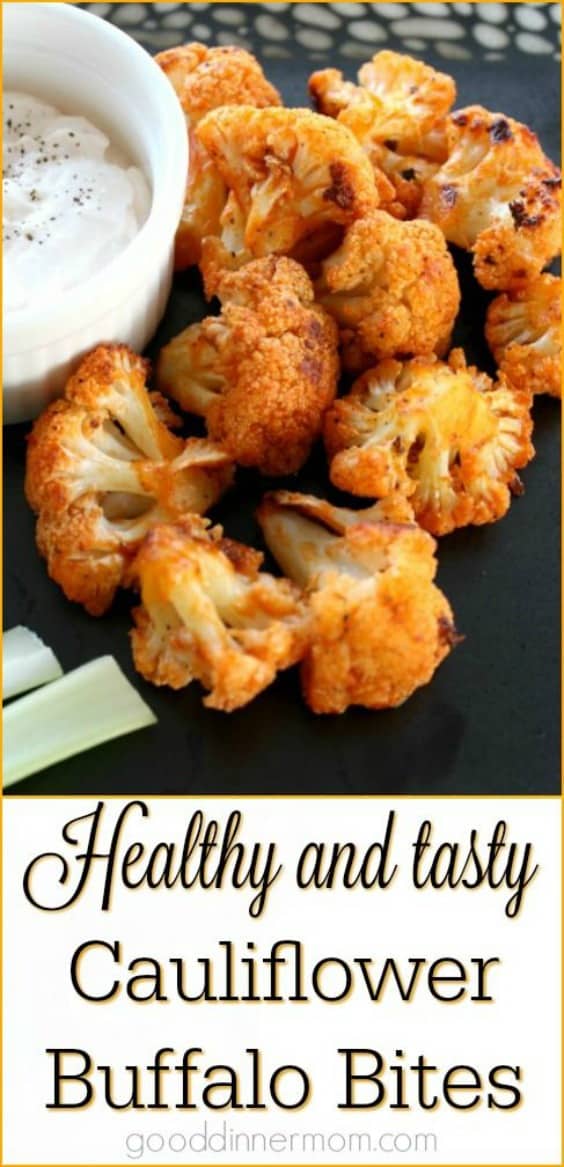 Cauliflower Buffalo Bites from Good Dinner Mom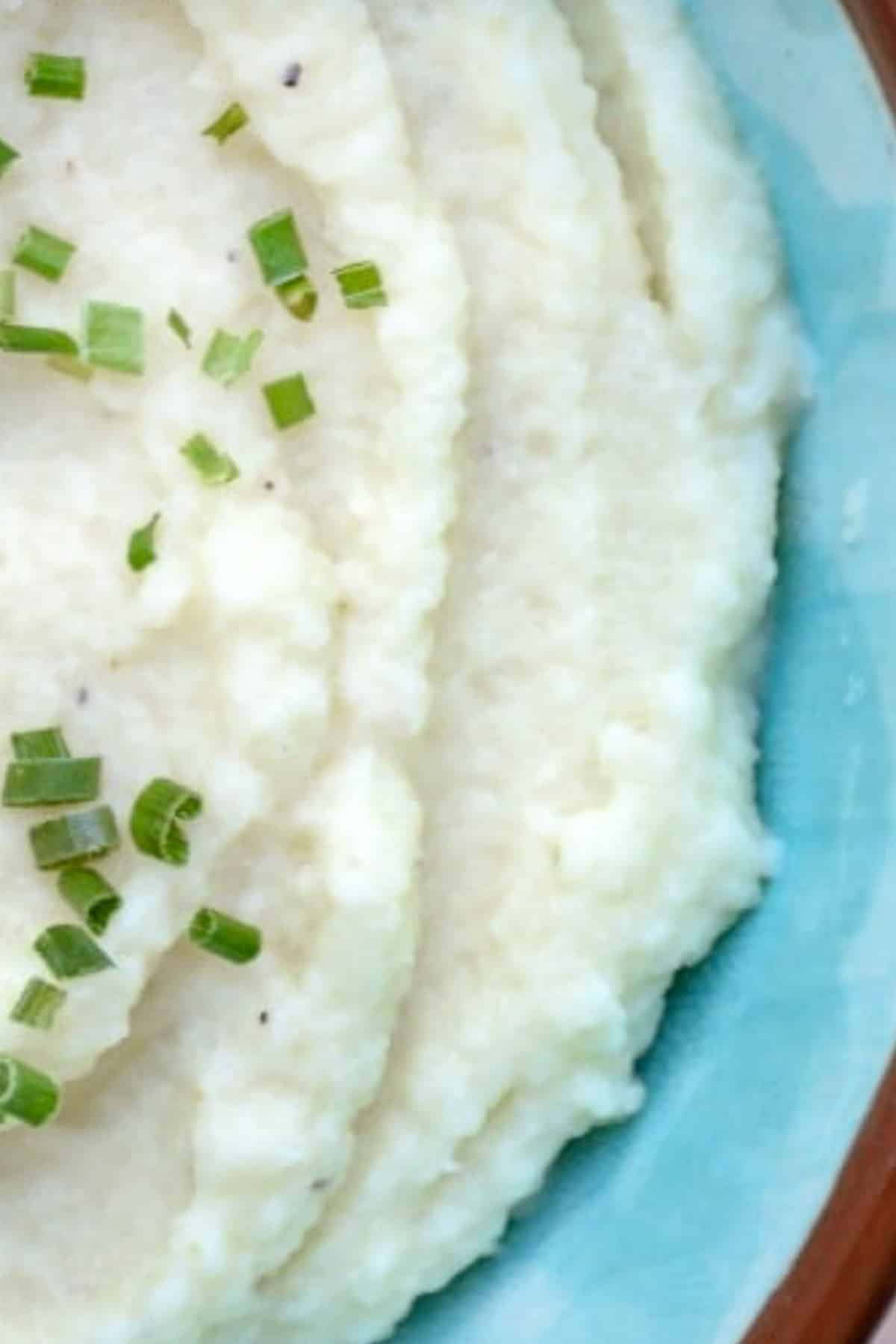 Garlic Mashed Cauliflower from To Simply Inspire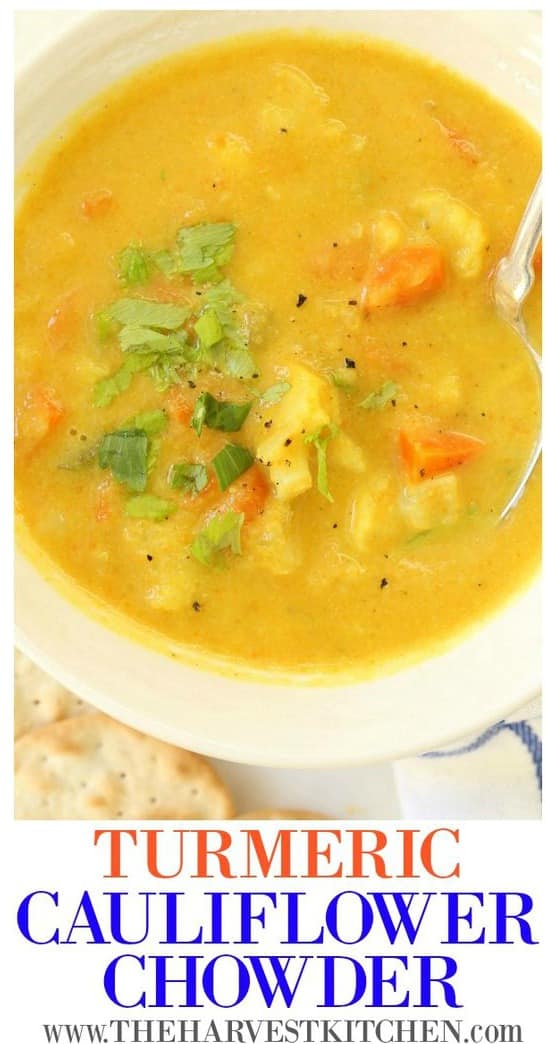 Turmeric Cauliflower Chowder from The Harvest Kitchen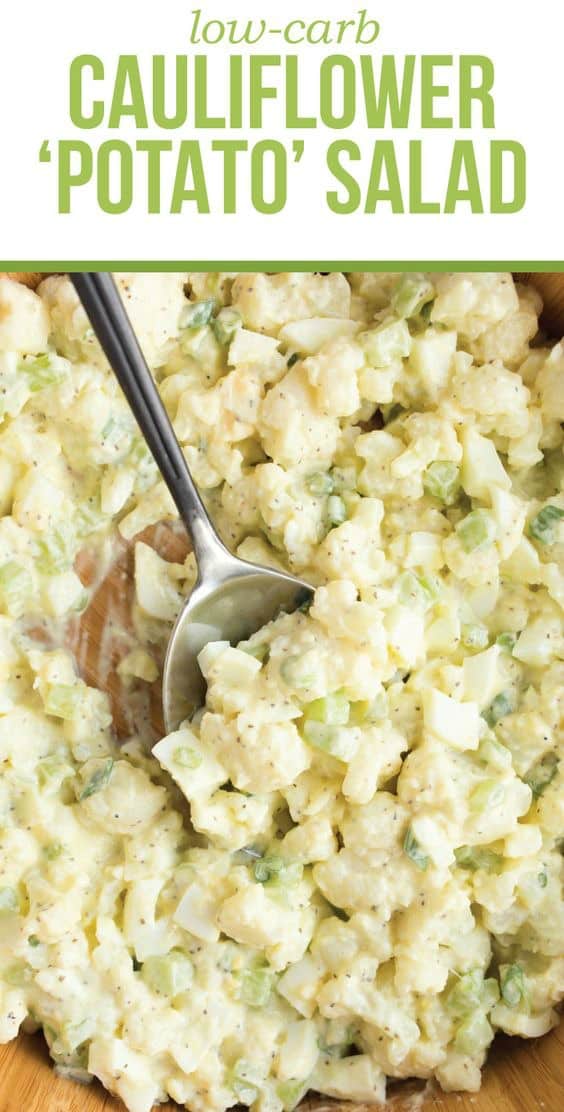 Low-Carb Cauliflower 'Potato' Salad from Skinny Mom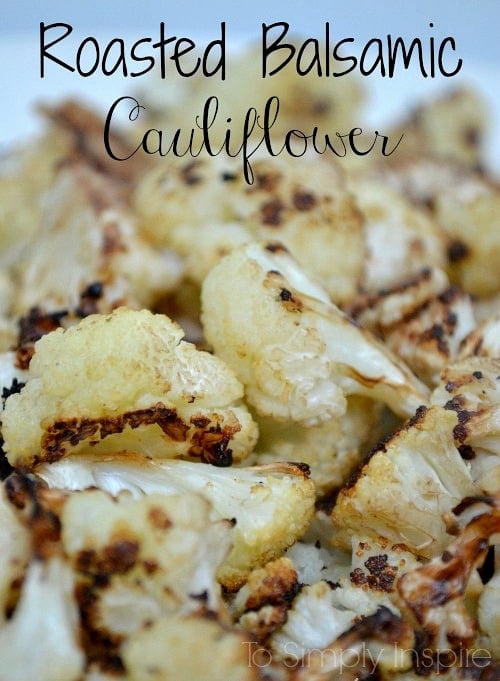 Roasted Balsamic Cauliflower from To Simply Inspire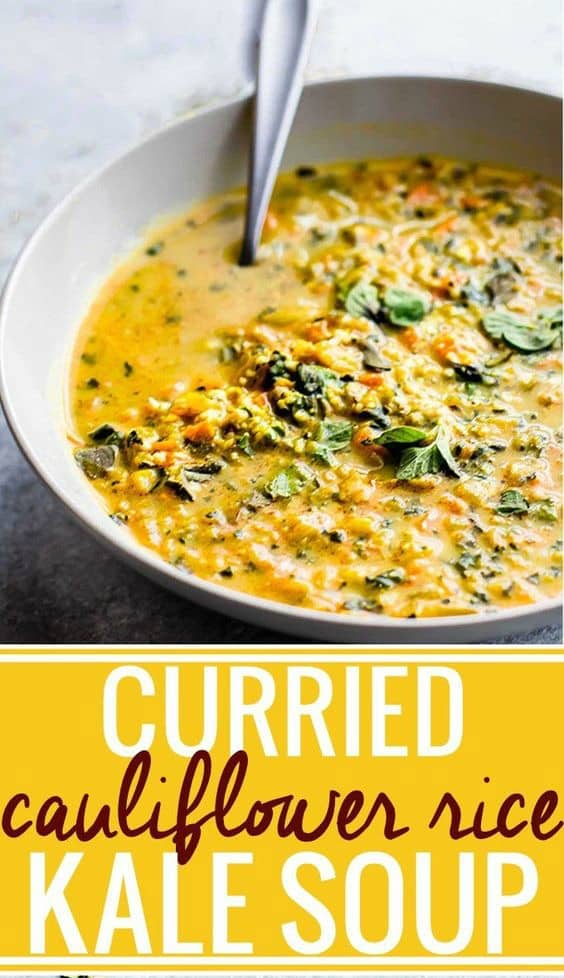 Curried Cauliflower Rice Kale Soup from Cotter Crunch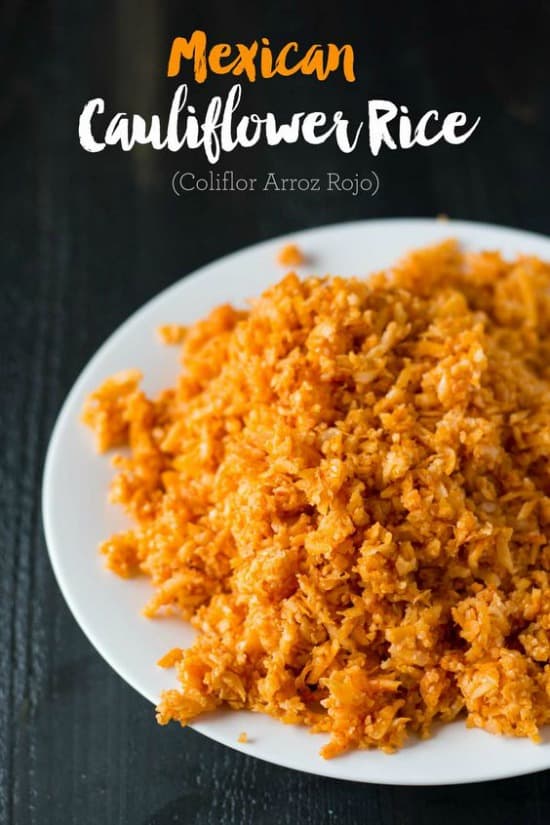 Mexican Cauliflower Rice from Eat Within Your Means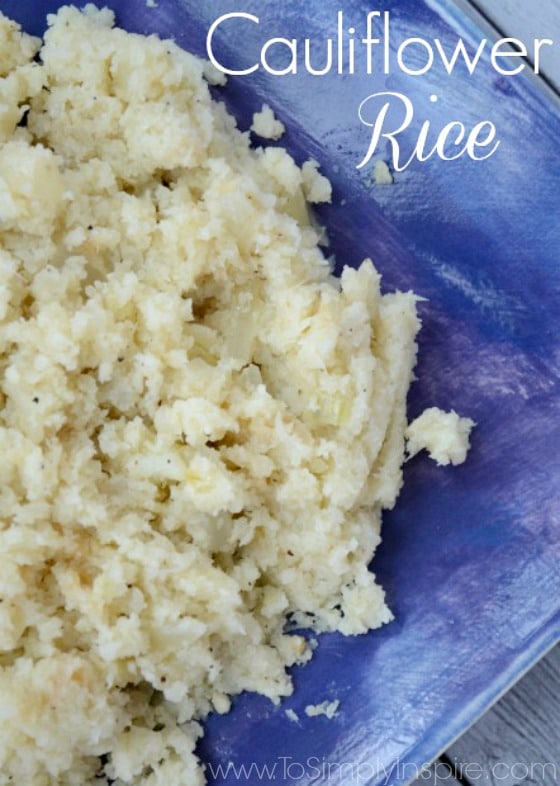 Cauliflower Rice Pilaf from To Simply Inspire