This simple DIY Anti Aging Serum will leave your skin so soft and subtle. It's chemical free and packed full of wonderful antioxidants and other nutrients.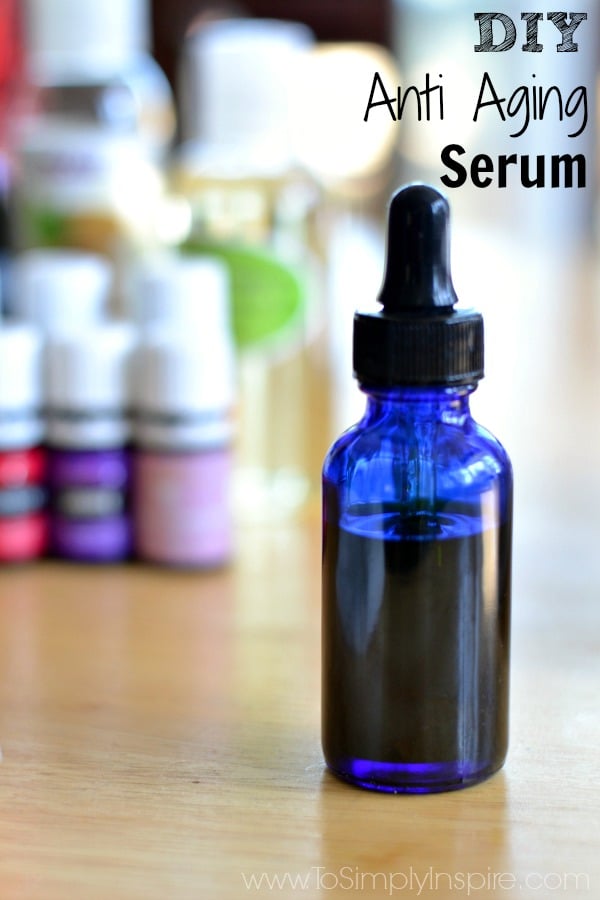 I am so excited to share this DIY Anti Wrinkle Serum recipe with you. I have been using it now for a couple of months and I absolutely love it. My skin feels so incredibly soft!
You would think that applying oil to your skin it's completely counterintuitive, right? I even did at first. But when you use the right kind, a plant based oil, it is actually very similar to the oils that your skin produces naturally. They are easily absorbed by the skin without clogging your pores. They are also great at strengthening skin cell membranes. So great, huh?
You can use different carrier oils if you'd like to. Substitutions be argan oil, jojoba oil, apricot oil, avocado oil, hemp seed oil or grapeseed oil.
You can also use any of the essential oils listed below.  You don't necessarily need to use all of the ones I have used.  I just have many essential oil that just happen to be great for skin so I used them all.  The oils have other great health benefits too.
Choosing 2 or 3 is fine, like lavender and frankincense would be great as well.  Just increase the number of drops of each to use about 10-15 drops per tablespoon of carrier oil.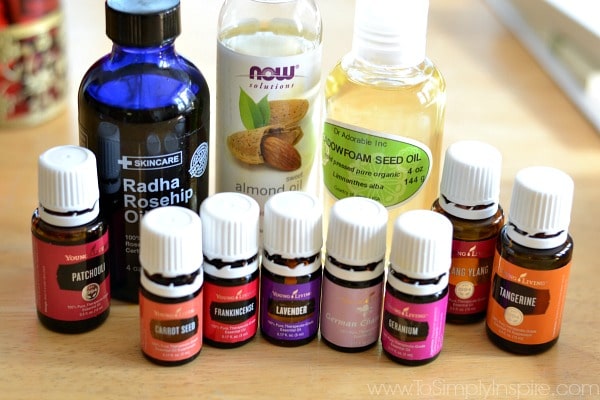 INGREDIENTS
1 tablespoon Rose Hip Oil – My favorite oil! It's a "dry" oil which means it absorbs into your skin more quickly. It is great for helping to reduce wrinkles and fine lines on all skin types. Plus it contains Vitamin C and E too.
1 tablespoon Meadowfoam Seed Oil – An excellent oil for aging skin. It's moisturizing power is amazing. It absorbs quickly but leaves a light barrier that holds moisture in the skin.  It has great antioxidant properties and helps reduce fine lines and wrinkles. (it's very similar to jojoba oil but cheaper)
1 tablespoon Sweet Almond Oil – A very popular mild, hypoallergenic oil that is rich in Vitamin E, Vitamin A and others nutrients.  Thanks to the Vitamin A in the oil, it may help reduce blackheads and acne flare-ups.
5 drops Carrot Seed Oil – High in antioxidants that help to nourish, tighten, and rejuvenate dry, mature, and wrinkled skin.
5 drops Frankincense – helps to repair and renew skin cells. It also has pH balancing properties.
5 drops Geranium – Promotes clear, healthy skin by reducing inflammation and acne with it's antiseptic properties.
5 drops Lavender – calming to the skin as well as moisturizing.
5 drops Patchouli – Promotes a smooth, glowing complexion. Reduces the appearance of wrinkles and scars. Helps prevent sagging skin. Known to help in the treatment of eczema, dermatitis, psoriasis
5 drops Tangerine – known for its anti-fungal and antiseptic properties. Can stimulate the generation and growth of new cells and help speed up the healing of skin damaged by burns.
5 drops Ylang Ylang – effective in maintaining moisture and oil balance of the skin. Gives a "youthful glow" and helps prevent the signs of aging. Keeps skin looking smooth and hydrated.
DIRECTIONS
Mix all ingredients in a 2 ounce glass bottle
Use about ½ a dropper full each both morning and night, if desired. I use it only at night. It only takes a small amount to massage into your skin.
Note: it's also wonderful to slather on when you step out of the shower!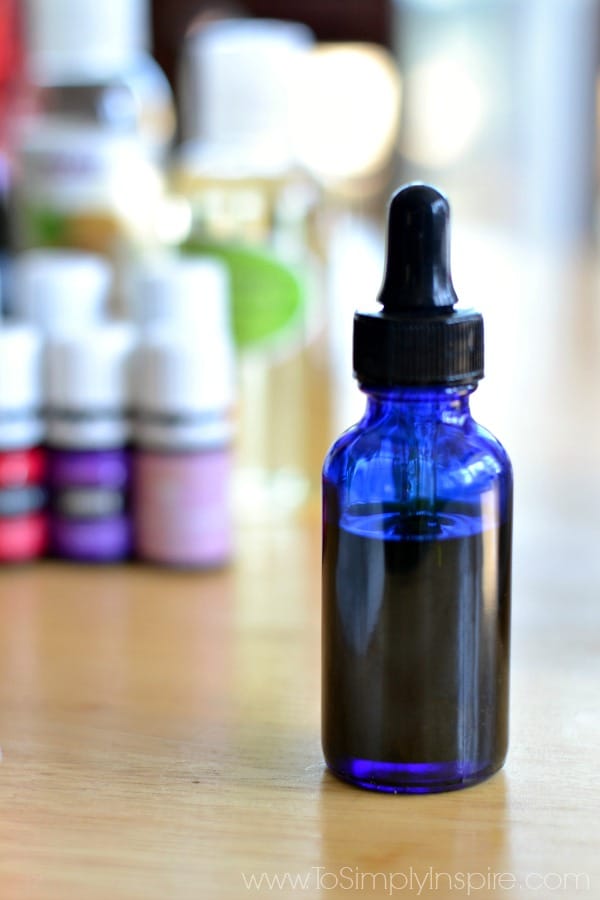 ORDER A YOUNG LIVING PREMIUM STARTER KIT and receive a FREE $15 AMAZON GIFT CARD!  . Frankincense and Lavender come in this starter kit!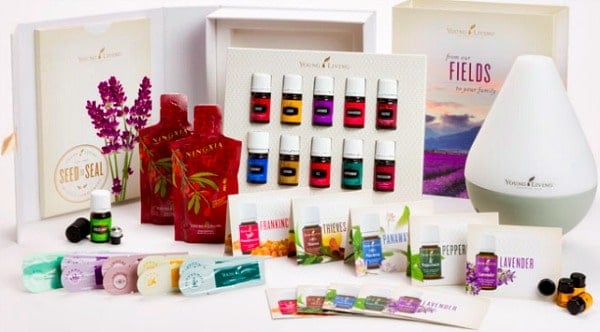 Make these other easy DIY beauty products too: