Just 2 ingredients make this Honey Dijon Pork Tenderloin a perfectly juicy and tender blend of sweet and tangy.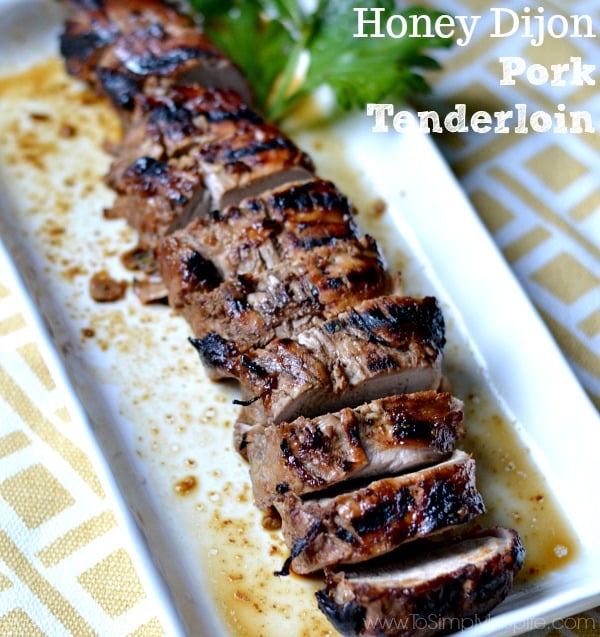 I realized a couple of weeks ago that I almost always cook pork tenderloin in my crock pot.  No real reason why, just that I have a few family favorite recipes, like this Apple Pork Tenderloin and this Balsamic Garlic Pork Tenderloin, that are craved a lot!
But hot summer weather calls me to grilling and this Honey Dijon pork tenderloin is so easy and absolutely wonderful!
A quick 5 minute prep of the marinade (which you can do early in the day) and popping it on the grill.
I love to serve it with roasted potatoes and any roasted veggies.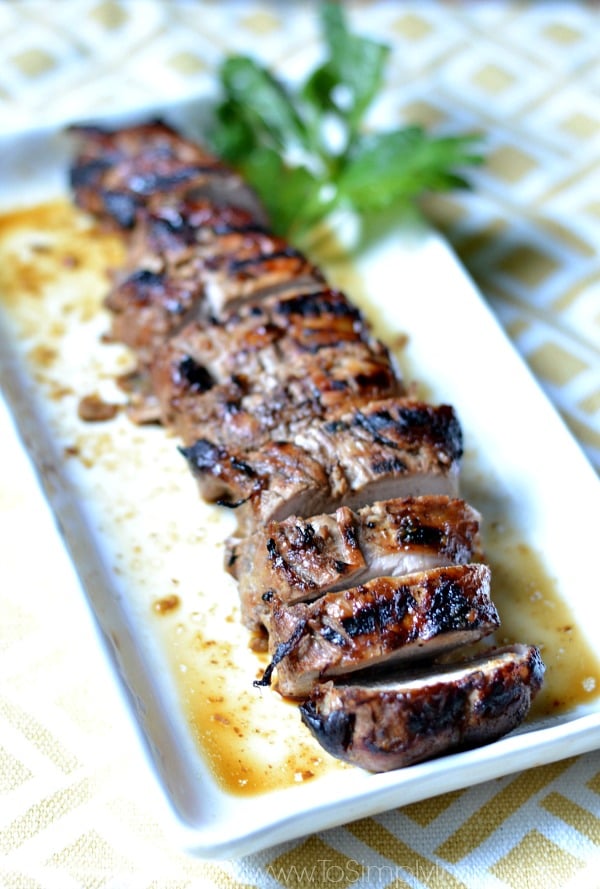 INGREDIENTS
1 1/2 – 2 pounds pork tenderloin
1/2 cup honey
1/2 cup Dijon mustard
DIRECTIONS
Place meat in a large resealable plastic bag.
In a medium bowl, mix together honey and Dijon mustard
Pour marinade over tenderloin and refrigerate for at least 4 hours.
Preheat grill to about 400 degrees F.
Lightly oil grill grate.
Remove meat from marinade and grill over indirect heat for approximately 20-25 mins or until a meat thermometer inserted into the center reads 145 degrees F. (Discard the remaining marinade)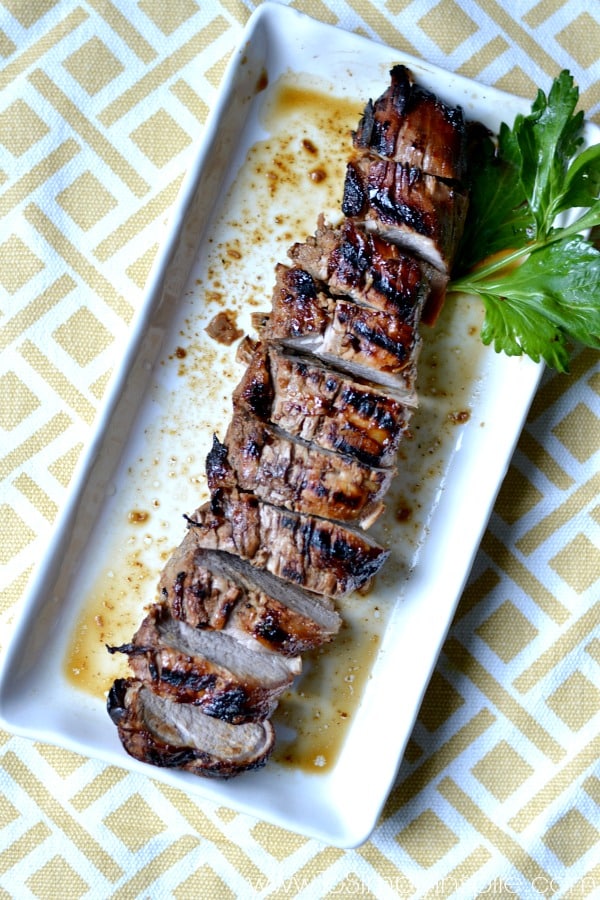 Honey Dijon Pork Tenderloin
Ingredients
1½ - 2 pounds pork tenderloin
½ cup honey
½ cup Dijon mustard
Directions
DIRECTIONS
Place meat in a large resealable plastic bag.
In a medium bowl, mix together honey and Dijon mustard
Pour marinade over tenderloin and refrigerate for at least 4 hours.
Preheat grill to about 400 degrees F.
Lightly oil grill grate.
Remove meat from marinade and grill over indirect heat for approximately 20-25 mins or until a meat thermometer inserted into the center reads 145 degrees F. (Discard the remaining marinade)
Try these other popular recipes too: